On 18 February 2016, two well-known aficionados on the subject of African-American Latter-day Saints in the early history of The Church of Jesus Christ of Latter-day Saints, presented the first installment of lectures in the newly revitalized Evenings at the Museum Lecture Series. The series of lectures is sponsored by the Church History Department and takes place at the newly renovated Church History Museum in Salt Lake City, Utah.
The Two Distinguished Lecturers – Margaret Blair Young and Darius Gray
Margaret Blair Young and Darius Gray first met in July 1998. Soon after, they began collaborating on research projects that chronicle the lives of African-American Saints in the early history of the Church. In the course of their work, they have been blessed with "manna from Heaven" in the form of rare documents and other snippets of information that have helped them piece together the stories of theses brave and heroic men and women who proved to be steadfast and immoveable even in the midst of trials and adversity.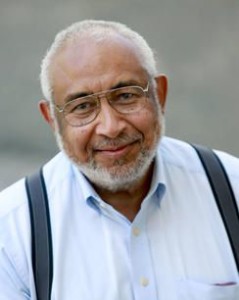 Darius Gray is a convert to the Church (1964). In the years prior to the 1978 Revelation on the Priesthood being received and removing the restriction of African-American males being ordained to the Priesthood, he was a member of the presidency of the Genesis Group. After the revelation was given in 1978, he became President of the Genesis Group.
Gray recalled that shortly after becoming a member of the Church, he learned that there were approximately 300-400 Black members out of a membership of 2.5 million at that time. This was the equivalent of less than half of 1 percent. He commented, "I felt very isolated. I did not see others who looked like me, did not see others who reminded me of my parents or people I had grown up with, churches I had attended." As he learned about Black Latter-day Saint pioneers, he was able to make the connection.
For 30 years, Margaret Blair Young taught literature and creative writing at Brigham Young University (BYU) in Provo, Utah. Feeling that there was something missing in her life and career, in 1998, she went to the temple earnestly seeking something that she might do "that would matter." That experience combined with a priesthood blessing that she received from her husband, inspired her to begin writing black history. She was somewhat apprehensive about the undertaking as she felt that a white woman writing about black history would seem like "appropriation."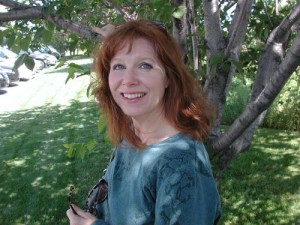 Margaret first heard of Darius when she listened to his testimony on a cassette tape. They met for the first time when she was invited to be on a panel in observance of the 20th anniversary of the 1978 revelation. Darius was also there and introduced himself afterwards. It was at his suggestion that they later began coauthoring books, including a novel trilogy about Black Mormon pioneers. Darius commented, "God does indeed work in mysterious ways, and when you least expect it. It has been a process. Working in partnership with someone writing books is a challenge. With two people who are strong-willed, opinionated, and with differing viewpoints, it takes God's intervention to bring it all together."
During their presentation on 18 February, which was in observance of February being Black History Month, Young and Gray focused on the lives of three prominent African-American Mormon pioneers – Elijah Abel, Jane Manning James, and Green Flake.
Elijah Abel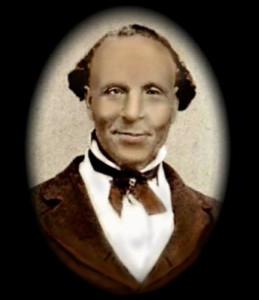 There are some people who make their mark on history, and then they seem to fade off into the sunset without anyone ever getting to know much, if anything, about them or the contributions that they made. One such person in Latter-day Saint history is Brother Elijah Abel.
Elijah was born on 25 July 1810 in Washington County, Maryland to Andrew and Delilah Abel. It is likely that his family were slaves. There is some historical evidence that he used the Underground Railroad to escape slavery into Canada.
He eventually found his way to the first settlement of the Latter-day Saints in Kirtland, Ohio, where he was baptized into The Church of Jesus Christ of Latter-day Saints in September 1832 by Ezekiel Roberts. He also became a personal friend of the Prophet Joseph Smith. He was blessed during his lifetime to assist in the construction of temples in Kirtland, Nauvoo, and Salt Lake City. In 1842, in Cincinnati Ohio, he married Mary Ann Adams and they had eight children.
Elijah Abel was the first African-American Elder and Seventy during this dispensation. He was ordained an Elder on 3 March 1836 in Kirtland, Ohio by Zebedee Coltrin. He was ordained a member of the Third Quorum of the Seventy on 20 December 1836 in Kirtland, Ohio by Zebedee Coltrin and became a "duly licensed minister of the Gospel" for missionary work in Ohio. His ordination was certified in Nauvoo, Illinois. In 1839, he was made a member of a Nauvoo Seventies Quorum. He was also the first Black missionary of The Church of Jesus Christ of Latter-day Saints. Listed as a "minister of the gospel" in an 1837 edition of Messenger and Advocate, he served missions to Canada and New York in 1838, and another mission to Ohio shortly before his death.
He died on Christmas Day, 25 December 1884, at the age of seventy-four, only two weeks after his return from a proselyting mission in Ohio, where he had become ill through exposure. He is buried in the Salt Lake Cemetery. His obituary which appeared in the Deseret News on 26 December 1884, makes specific note of his Priesthood, as it had become controversial. Darius Gray told the audience, "The detail is significant. I love that they recognized then, in 1884, that at some point in history people would want to know that this man truly was ordained to the priesthood."
Jane Manning James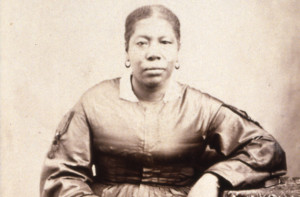 Jane Elizabeth Manning James, born on 22 September 1822, in Fairfield County, Connecticut, was one of the first people of African descent to join The Church of Jesus Christ of Latter-day Saints. She never lived as a slave, but was a servant in a white farmer's home.
She became a member of the Presbyterian Church, but after hearing the teachings of two Mormon missionaries she was converted. She was baptized in Connecticut in 1842, and left from Buffalo, New York, with a group of Saints, including eight other members of her family, to join the Saints in Nauvoo. However, her family became separated from the group when they were denied passage on a ship. As others boarded the ship, Jane and her family began an arduous journey of nearly 800 miles on foot to Nauvoo, arriving in late 1843. Jane recalled the journey:
We walked until our shoes were worn out, and our feet became sore and cracked open and bled until you could see the whole print of our feet with blood on the ground. We stopped and united in prayer to the Lord, we asked God the Eternal Father to heal our feet and our prayers were answered and our feet were healed forthwith.
Joseph and Emma invited her to live with them and she found work in their home helping Emma, staying for many months. After Joseph was martyred in the Carthage jail in Carthage, Illinois in 1844, Jane lived with Brigham Young's family until the trek west. She married Isaac James, another free Black and member of the Church, and they left Nauvoo with the Saints. She and James had eight children. Throughout the entirety of her life, Jane remained faithful to her steadfast testimony of the restored gospel, even in the midst of poverty and other life's challenges. She died on 16 April 1908, and President Joseph F. Smith spoke at her funeral.
Green Flake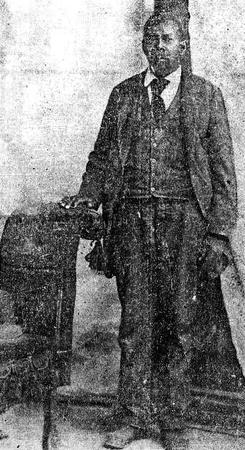 Green Flake was born into slavery in Anson County, North Carolina in January 1828. He was given to James and Agnes Love Flake by James's father, Jordan Flake, as a wedding gift.
He was baptized a member of The Church of Jesus Christ of Latter-day Saints at the age of 16 in the Mississippi River by John Brown on 7 April 1844, but remained a slave and took the name of his master, James Madison Flake, a Southerner who converted to the Church. He accompanied the Flake family to Nauvoo, Illinois.
Darius Gray pointed out to the audience that it was Green Flake who drove the wagon in which President Brigham Young was riding when he first laid sight on the Salt Lake Valley. Darius further pointed out that it was Green Flake to whom Brigham Young said, "This is the right place; drive on."
During their lecture, Margaret and Darius shared a note written by Green Flake in response to an invitation that he had received inviting him to attend the 50-year jubilee honoring the 1847 pioneers. The note read, "Dear friend: I reseved you most kind and wellcom leter and ticket and was glad to rseved it and I will bee down to the Julile. Yours truly, Friend Green Flake." Margaret also shared the following words attributed to Green Flake at a Pioneer Day celebration in Ohio:
Being a slave is all right—if you just want to be a slave, that is. But many of the colored folks wanted a better life if they could find one. Most everyone don't want to be a slave and be in bondage to another, because you cannot have even your own thoughts and dreams. You cannot plan for the future when all decisions get made by someone else.
Brigham Young had Green Flake freed in 1854, and he died a faithful member.
About Keith L. Brown
Keith L. Brown is a convert to The Church of Jesus Christ of Latter-day Saints, having been born and raised Baptist. He was studying to be a Baptist minister at the time of his conversion to the LDS faith. He was baptized on 10 March 1998 in Reykjavik, Iceland while serving on active duty in the United States Navy in Keflavic, Iceland. He currently serves as the First Assistant to the High Priest Group for the Annapolis, Maryland Ward. He is a 30-year honorably retired United States Navy Veteran.