Purpose of this site
The story of what is casually called Mormonism, or the Mormon religion, is an epic story, and this website aims to share that story with the world through stories of faith, judgment, dedication and sacrifice of the church organization through today. On this website you will find biographies of influential members of the church, personal accounts, the history of the Church through the period, and the online books in the history of the church.
This Mormon history website aims to share that story with the world, that their stories of faith in God, dedication to the Gospel of Jesus Christ and to each other may inspire others. Mormon history This site includes a detailed history of The Church of Jesus Christ of Latter-day Saints, as the Mormon Church is properly known, since its founding by the Prophet Joseph Smith, Jr. in 1830 to date.Biographies of important and prominent members Mormon leaders show the human side of Mormon history and the ways in which the Lord works among people today to spread the good news of the Gospel to everyone. Other items will help those who are new in the history of the Mormons in understanding the teachings and practices of the Mormon Church.
We invite you to read the stories of the Mormon story of the faithful members of The Church of Jesus Christ of Latter-day Saints and to reflect on the faith and belief that inspired them to give up everything they had to follow God even at the risk of losing their own lives. We invite you to read their stories and draw inspiration from their courage and dedication in building the Kingdom of God here on earth.
We invite sincere questions and slideshows and content of our competent readers.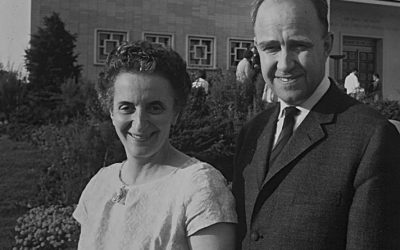 The following article by O. Håkan Palm first appeared on LDSLiving.com on February 14, 2017. Agnes Veronika Erdös and Gustav Palm experienced World War II under vastly different conditions: she as a prisoner in a concentration camp and he as an SS soldier. Amazingly,...