Lucy Taylor Andersen led young Mormon women for The Church of Jesus Christ of Latter-day Saints (inadvertently called the "Mormon Church" by some). Lucy was an LDS woman leader who was asked by a living prophet of God to lead the youth during the fourth presidency of the Young Women's Mutual Improvement Association (YWMIA), which is presently called the LDS Young Women's organization (a global organization for female youth) (Caroline H. Benzley, "134 Years Young!", New Era, November, 2003).
Mormon Women Leading the Young Women's Organization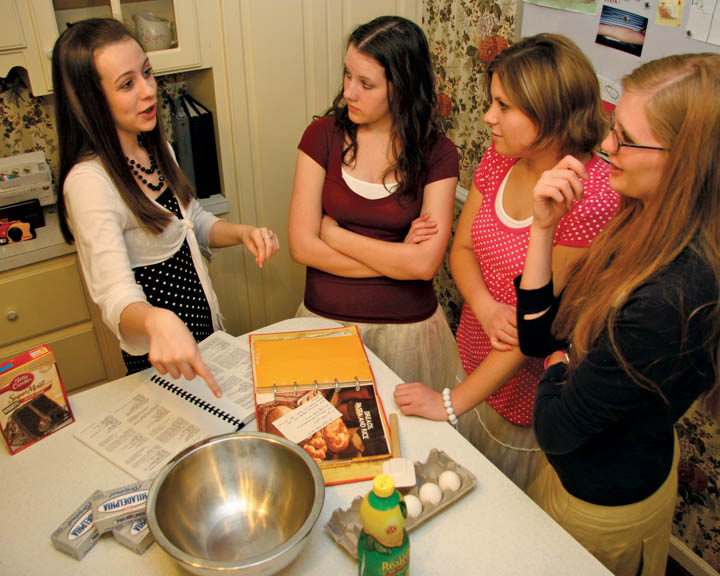 Within the Church of Jesus Christ, women leaders have equal but complimentary roles. Lucy T. Andersen served as a counselor in the young women's organization. She interacted with various Mormon women leaders such as Lucy Grant Cannon (the fourth young women's president from 1937-1948), and Helen S. Williams (first counselor until Verna W. Goddard replaced her in 1944). Lucy replaced Verna W. Goddard as second counselor from 1944-1948 (Timeline of Young Women General Presidents).
During her presidency service from 1944-1948, she blessed the lives of many Mormon youth. Verna helped organize the Big Sister program (1944, for young women and mothers who needed work during the war) and the "100th anniversary celebration of pioneers entering Salt Lake Valley observed by YWMIA members through festivals, music, parades, and square dancing" in 1947 ("Presidents of the Young Women Organization Through the Years," Ensign, June 2008, 40–45). Around the time Lucy served in YWMIA, the young women were split into classes by age which are known today as the Beehives' class (ages 12-13), Mia Maids' class (ages 14-15), and Laurels' class (ages 16-18) (Young Women, Lucy Grant Cannon).
Lucy encouraged the young women to recite an annual theme at each YWMIA meeting worldwide (Young Women, The Encyclopedia of Mormonism, 1992). Today this practice continues as young women recite the Young Women theme:
We are daughters of our Heavenly Father, who loves us, and we love Him. We will "stand as witnesses of God at all times and in all things, and in all places" (Mosiah 18:9) as we strive to live the Young Women values, which are:

Faith
Divine Nature
Individual Worth
Knowledge
Choice and Accountability
Good Works
Integrity and
Virtue.

We believe as we come to accept and act upon these values, we will be prepared to strengthen home and family, make and keep sacred covenants, receive the ordinances of the temple, and enjoy the blessings of exaltation (Young Women: Theme and Logo).
Mormon Women: Biography of Lucy T. Andersen
Lucy was born on August 26, 1900, and in June, 1978, she died at the age of 77. She lived in Salt Lake City, Utah. (Lucy Andersen, Ancientfaces.com). She married Waldo McKinley Andersen.  On February 14, 1929, Lucy gave birth to one child named John Waldo Andersen who was an active LDS member in Salt Lake City, Utah. She taught him that "family was his first priority" (Obituary: John Waldo Andersen, Deseret News, November 5, 2006).
Mormon Women Leading Today
As an LDS youth, I learned the importance of families in God's plan of happiness. Every single one of the happiest times in my life have been with my family. Modern prophets still teach that families should be founded upon the gospel of the Lord Jesus Christ:
Parents have a sacred duty to rear their children in love and righteousness, to provide for their physical and spiritual needs, and to teach them to love and serve one another, observe the commandments of God, and be law-abiding citizens wherever they live ("The Family: A Proclamation to the World," 1995).
Additional Resources:
Find activities for young women at your local Mormon meetinghouse
Visit the LDS website about Jesus Christ
About Keith L. Brown
Keith L. Brown is a convert to The Church of Jesus Christ of Latter-day Saints, having been born and raised Baptist. He was studying to be a Baptist minister at the time of his conversion to the LDS faith. He was baptized on 10 March 1998 in Reykjavik, Iceland while serving on active duty in the United States Navy in Keflavic, Iceland. He currently serves as the First Assistant to the High Priest Group for the Annapolis, Maryland Ward. He is a 30-year honorably retired United States Navy Veteran.