David O. McKay, who was Mormon Church president from 1951–1970, traveled the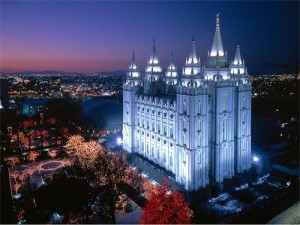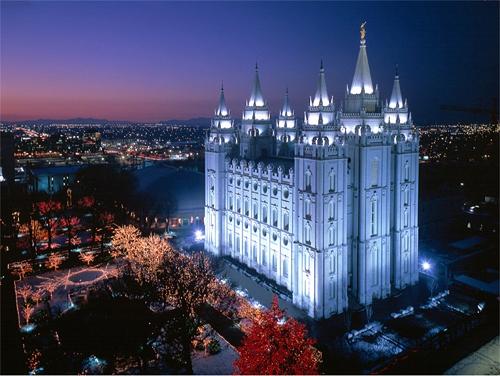 world extensively, visiting Mormons in every land and overseeing the largest construction of chapels and Mormon temples up to that time.  He also greatly increased the Mormon missionary force from 5,000 to 13,000.  During this time the Book of Mormon was translated into dozens more languages including Tongan, Chinese, Korean, Afrikaans, Thai, Croatian, Quechua, and Hungarian.  Traditionally, Mormon missionaries had gone to foreign lands without any training or language aid, but the thousands of new missionaries being called and the new countries being entered required a more organized approach, an approach which characterized David O. McKay's presidency.
Tragic though the wars of the 1940s and 1950s were, out of them came blessings for millions.  Mormon soldiers from the United States and England stationed in the Pacific during World War II and later in Korea during the Korean War shared their faith with those around them, both by teaching and also through service.  Mormon servicemen frequently spent their spare time helping to rebuild local communities after the devastation of war.  This was particularly true in the Philippines, Japan, and Korea where many were baptized by the soldiers during the war.  Mormon missionaries followed after the war, and today those three countries each contain hundreds of thousands of faithful Mormons.  Japan has two temples, Korea has one, and the Philippines has one.
In 1961, President McKay organized a seminar for Mission Presidents to train them, the first time this had been done.  With help from Gordon B. Hinckley, who later became an Apostle and then fifteenth President of the Mormon Church, 6 lessons were written to help Mormon missionaries present the Gospel of Jesus Christ in the best way possible.  President McKay also coined the phrase, "Every member a missionary," and coordinated the efforts of the members and missionaries to aid in finding, teaching, and retaining new members.  In November of that same year, a program was begun at the Mormon Church-owned school, Brigham Young University, to assist missionaries going to South America in getting a head start with the language.  This program was inaugurated, because many Mormon missionaries bound for South America experienced lengthy delays before they could obtain visas, and the decision was made to use that time in language study.  Initially called the Missionary Language Institute, the name changed to the Language Training Mission when other languages were added.
Other Mormon missionaries, either going to English-speaking countries or to countries whose languages were not being taught, spent a week or two at the Mission Home in Salt Lake City being instructed in the Gospel, Church policy, and even proper manners.  This program had begun in 1925, but could only accommodate 99 missionaries at a time.  Even prior to the advent of the Mission Home, properly called the Church Missionary Home and Preparatory Training School, BYU and other Mormon Church institutions had over the years run missionary training courses.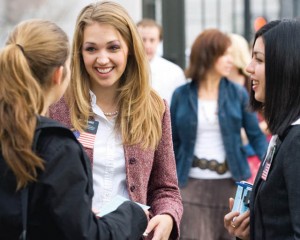 By the late 1968, the Language Training Missions had expanded to 16 languages and used facilities at BYU, the Mormon Church's Church College of Hawaii, and Ricks College in Idaho.  Because the number of Mormon missionaries leaving every year exceeded 8,000 new missionaries a year (with nearly 17,000 proselytizing at any given time), new facilities were required.  Beginning in 1971, Mormon missionaries began more extensive training at Brigham Young University, while the Mormon Church built special facilities nearby.  In 1976, a building was completed just north of BYU campus specifically for training Mormon missionaries.  In 1978, the old Mission Home in Salt Lake City was closed permanently, and the LTM changed its name to the Missionary Training Center.  Soon, every Mormon missionary, if possible, went to Provo before serving his or her full time mission. The period of time spent at the MTC included rigorous, intensive language training, and instruction in the Gospel of Jesus Christ and teaching techniques.  Mormon missionaries who would be speaking their native tongue usually only stayed at the MTC for two to three weeks, whereas foreign language missionaries could stay up to nine weeks, depending on how soon they could get their visas.
Mormon missionaries who could not easily get to Provo generally continued the same tradition of arriving in their mission without training.  In 1977, however, an MTC was built in Sao Paulo, Brazil, to train Mormon missionaries who came from South America.  Today, Mormon missionaries from anywhere in the world who are going to serve in Brazil or other parts of South America report directly to the MTC in Sao Paulo.  Since those first two MTCs, 15 more have been built in England, Argentina, Mexico, Chile, Colombia, Peru, Guatemala, New Zealand, the Philippines, Japan, South Korea, Dominica Republic, Spain, Ghana, and South Africa.  Virtually every Mormon missionary spends a few weeks in intensive training at one of the MTCs.  The MTC system today teaches nearly 35,000 new Mormon missionaries a year.

About Anita Stansfield
Anita Stansfield began writing at the age of sixteen, and her first novel was published sixteen years later. For more than fifteen years she has been the number-one best-selling author of women's fiction in the LDS market. Her novels range from historical to contemporary and cover a wide gamut of social and emotional issues that explore the human experience through memorable characters and unpredictable plots. She has received many awards, including a special award for pioneering new ground in LDS fiction, the Lifetime Achievement Award from the Whitney Academy for LDS Literature, and also a Lifetime Achievement Award from her publisher, Covenant Communications. She has fifty-six published books. Anita is the mother of five, and has three grandchildren.