Our Purpose
The history of The Church of Jesus Christ of Latter-day Saints—casually dubbed Mormonism—is a modern epic. As a website, we desire to share that story with the world by sharing engaging, factual, and succinct accounts of the faith, dedication, and sacrifice of church members.

We seek to be an honest resource where one can find biographies of past presidents and other influential members of the Church, personal accounts of church members, sourced articles regarding historical events, and online books on church history.
In addition to providing educational content, this website seeks to provide knowledge that may be used to satisfy one's own curiosity, clear up confusion regarding certain historically-rooted subjects within the Church, strengthen personal testimonies, and promote open conversation between members and non-members alike. We invite you to not only read the information provided about the history of the Church, but to ponder upon the things which you learn.
Sincere questions and comments are always encouraged, as is guest content.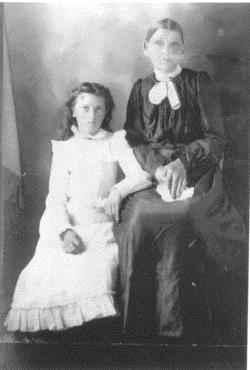 I, Mary Abagail White Savage, am the daughter of John Griggs White and Lucy Bailey who were born in Connecticut. I was born in the State of New York, town of Parishville, Lawrence Co., March 30th, 1832. When I was about 12 years old my father moved to Ohio and settled...