by Doris White
Eliza Roxcy Snow is one of the most revered women in the history of The Church of Jesus Christ of Latter-day Saints (frequently misnamed the "Mormon Church"). She was an incredible woman who, once she found the fulness of the gospel of Jesus Christ, dedicated her life building up the kingdom of God on the earth.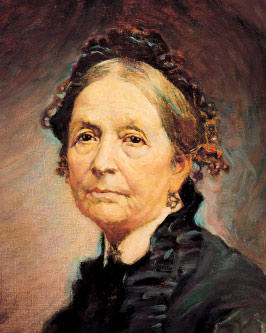 Early Life of Eliza Snow
Eliza was born on January 21, 1804, in Becket, Massachusetts. She was the second daughter of Oliver and Rosetta Pettibone Snow. She was raised in a financially successful home and was well educated. Unusually for the time, Eliza was even employed as her father's secretary for a period, proving herself quite capable. At different times in her life, she was also employed as a seamstress and schoolteacher.
Eliza is perhaps most famous for her poetry, but if she made any money with her poetry before she joined The Church of Jesus Christ of Latter-day Saints, she did not make money for her poetry after her conversion. She believed it was a gift from God which she had a duty to share for free. Her first poem was published in 1825. Though there was a brief period of intense sorrow in her life, from about 1836 to 1838, where there is no record of her writing any poetry at all, for the most part, she continuously wrote poetry her entire life.
In 1828, Eliza encountered a suitor through her writings. He offended her, however, when he published a very presumptuous poem about her in the Western Courier, of which he was the editor. Though he pursued her with courtship, she denied him. This was several years before she joined the Church, but looking back at her early life, she said:
I remained single; and why, I could not comprehend at the time. But, when I embraced the fulness of the Gospel, in recalling the events of my past life, I felt, and still feel to acknowledge the kind overruling hand in the providences of God in that circumstance, as fully as in any other in my mortal existence; I do not know that one of my former suitors have received the Gospel, which shows that I was singularly preserved from the bondage of a marriage tie which would, in all probability, have prevented my receiving, or from the free exercise of religion which has been, and now is dearer to me than my life. ("Sketch," in Beecher, Personal Writings, 16.)
Many members of Eliza's family joined the Church. Eliza's sister Leonora and their mother, Rosetta, joined first. It took more than four years for Eliza to be certain that was a step she wanted to take herself. She was 31 when she was baptized in 1835. Almost immediately upon being baptized, Eliza and her family began to experience the persecution that was the lot of the early Saints. Over the years, Eliza's parents and some of her siblings distanced themselves from the Church due to the persecution. Eliza, however, remained faithful and valiant all her life.
Her love of poetry and writing made Eliza a well-known figure among the Saints almost immediately. She published poetry frequently in the Saints' newspaper, the Deseret News. She also wrote many hymns, some of which are still sung and loved by the Saints today. In Nauvoo, Illinois, she was called to serve as a secretary for the first meetings of the Female Relief Society of Nauvoo. This organization, now known simply as the Relief Society, is the largest women's organization in the world.
In Kirtland, Ohio, Eliza was present at the dedication of the temple there, which experience had a profound impact on her. There are many records of the miraculous things that happened at the dedication, and Eliza counted herself lucky to have been a part of it. She even gave her inheritance to the building of the Kirtland Temple and supported herself by teaching school. It was in Kirtland that Eliza's younger brother Lorenzo visited her and eventually joined the Church as well. He became the fifth president of The Church of Jesus Christ of Latter-day Saints in 1898.
After increased persecution had caused the Saints to flee Ohio and settle in Missouri, tensions began to build in their new communities. These tensions in Missouri culminated in the Saints once again begin driven from their homes. Much later in life, as Eliza was writing for the Juvenile Instructor, a periodical for young Latter-day Saints, she tried to capture the state of affairs in a manner which a child could comprehend. She wrote of her family's dog, Jack.
We had a very large watch-dog, which my father took with him from Ohio, on purpose to guard the wagons while we were traveling. As soon as my brother Lorenzo [who had been very ill] was strong enough to walk out, and carry a rifle, he amused himself by hunting turkeys, which were very abundant in that part of Missouri. Whenever he went on those little hunting excursions, the watch-dog, Jack, was sure to accompany him. Some dogs seem quite sensible, as my young readers will understand, and Jack was uncommonly smart, and seemed to realize that his master had but little strength—he would walk as stilly as possible, at my brother's heels, until they came in sight of game, when he would place himself directly in front, and raise his head sufficiently, then hold his head perfectly still for his master to rest the rifle on his head, to shoot.

. . . Jack was highly prized by all the family, and although a dog, he was worthy of respect, because he was a true friend. . . . We had learned that Jack could be trusted, and when we knew that we were surrounded by mobocrats, we could lie down at night, feeling pretty safe, knowing that no one could approach the house, until the faithful dog had given the alarm.

I think by this time, my little friends are feeling enough interest for the dog Jack, to wish to know what became of him. I will tell you. Our Missouri neighbors (if I may call those neighbors who were plotting our destruction) saw that Jack was true to us, and they were afraid of him, and tried to entice him away, but when they found it impossible to coax him to leave us, they shot him. We all felt very sorry to lose poor Jack, and two of my younger brothers dug a grave and buried him with all the formalities that the occasion called for, and, with great childish lamentations, pronounced him a martyr. (Snow, "Little Incidents for Little Readers," Juvenile Instructor, November 15, 1866, 2; as quoted in Eliza: The Life and Faith of Eliza R. Snow, by Davidson and Derr.)
Days in Nauvoo and Plural Marriage
In late 1838, Joseph Smith personally asked Eliza to once again use her poetry to uplift the Saints. She rose to the occasion, though it was not easy for her, and wrote poetry the rest of her life. After the Saints were driven from Missouri, they settled in what became Nauvoo, Illinois, and, for a brief time, enjoyed peace and prosperity. Eliza loved Nauvoo and enjoyed her time there. She lived with Joseph and Emma Smith for a time.
She considered the privilege of receiving her temple endowment in the completed Nauvoo Temple one of the most important of her life. She served as an ordinance worker both in the Nauvoo Temple and later in Salt Lake at the Endowment House, helping other women who were receiving their temple ordinances. She loved the temple and working in the temple.
Another eternally significant event for Eliza took place during her time in Nauvoo. On June 29, 1842, she was sealed to Joseph Smith as a plural wife for time and eternity, "in accordance with the Celestial Law of Marriage, which God has revealed" (Snow, "Sketch," in Beecher, Personal Writings, 17). Eliza was one of the first women to enter into plural marriage, and the principle was not shared with many until much later because public opinion was so violently opposed to it.
Pretty much everyone who first heard the principle was opposed to it, including Joseph Smith himself. He did not want to implement the practice, and postponed doing so as long as he could, but it is a testament to the truthfulness of the principle that those who were asked to live it had very spiritual, personal witnesses from the Holy Ghost that the principle was from God. Eliza was no exception to this.
She recorded that at the outset the idea was "very repugnant to my feelings." The thought of Old Testament polygamy would be reinstated was not favorable to nearly anyone raised in a Western culture. However, over time, Eliza said that she became converted through faith and revelation. She said, "As I increased in knowledge concerning the principle and design of Plural Marriage, I grew in love with it." She defended the principle the rest of her life and called it a "precious, sacred principle" (Personal Writings, 17).
Records show that Emma Smith vacillated in her public opinion of plural marriage. After Joseph Smith's martyrdom, she declared that he had never taught the principle, which everyone close to him knew to be false. Still, out of respect for Emma, it wasn't until after Emma Smith's death and after Brigham Young's death (Eliza's second husband) that Eliza took Joseph's name and was known until her death as Eliza R. Snow Smith. Eliza was a believer in the principle as it was revealed by God and defended it until her death. However, judging from her stalwart behavior, it is more than likely she would have been an advocate for the transition from plural marriage back to monogamy which the Church eventually followed under God's direction. She believed the prophets were men called of God who spoke in God's name and followed them in faith.
Persecutions raged so strongly in Illinois that Joseph Smith and his brother Hyrum were eventually martyred on June 27, 1844. The Saints were once again forced to flee their homes. Those who had killed Joseph expected his death to be the end of the Mormon movement, but they misunderstood the Saints' faith. It was not Joseph Smith they worshipped. It was and is Jesus Christ who leads His own Church. Brigham Young was called by God to lead the Saints to the West and to be the second prophet of our day. Eliza accompanied the Saints on the long, arduous journey. It was filled with misery and death, but upheld by faith and determination. The journey began on February 12, 1846 and didn't end until October 1847.
Women had few opportunities to support themselves at this time, and Eliza was married to Brigham Young for time only (until death do they part) in October 1844. A marriage of time gave Eliza protection and a home, though due to circumstances this wouldn't actually be the case for two more years, once the Saints were settled in the Salt Lake Valley. Mormon doctrine teaches that marriages for eternity are what provide everlasting blessings, but a woman can only be sealed to one man. Since Eliza had already been married to Joseph for eternity, the marriage to Brigham Young was more to provide for her financially than it was to secure those eternal blessings.
The Saints Settling in Utah
Though the experience was a long and difficult one, Eliza did not complain much about the long trek to Utah, nor did the other Saints. Amidst intense suffering, their faith in God was solidified to a point where it could not break. Lifelong friendships were forged which helped to build the kingdom in what became the Utah Territory. It took many years, but the Saints made the desert blossom as a rose.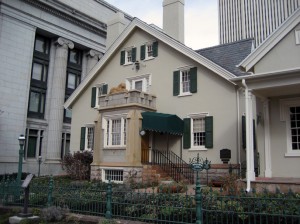 After living with a few different women, Eliza moved to the Lion House in Salt Lake, Brigham Young's large home. She had her own room here, but helped with the children and around the house. She recorded that she was very happy there and loved to be with all the children. She was an excellent seamstress and devoted nurse.
Eliza continued to write poetry and published her first volume of poetry in 1856. Brigham Young called on her myriad talents several times to help further organize the Relief Society in 1867­–68. Two years later, he called her to establish a new organization for younger women, which was originally called the Retrenchment Associations and then the Young Ladies' Mutual Improvement Associations. She encouraged women to meet together and to edify their minds. She helped Mormon women develop cooperative stores in the different settlements, produce their own newspaper (the Woman's Exponent), manufacture silk in their homes, and even helped many women attend medical colleges. Remaining very vocal about the gospel and its doctrine, Eliza continued to use both poetry and prose to reach people who were not members of the Church.
Much later in her life, in October 1872, Eliza had the opportunity to journey with several Church leaders to different parts of Europe and the Holy Land. It was one of the crowning points of her life. She shared her experiences with the sisters of the Church, who had helped fund her trip, by sending them articles and poems to publish in their paper.
It is hard to fathom that a single woman could have accomplished so much in one lifetime, but Eliza did not even stop there. In 1878, she and two other women decided to come up with an organization to help the young children of the Church. With full support from Church leaders, the women began organizing the children in different settlements. These became known as the Primary Associations. Today it is simply called Primary. The organization teaches children the principles of the gospel through lessons, activities, and music.
Continuing her pattern of service until the end of her life, Eliza took a trip from November 1880 to March 1881 to visit five Utah counties and strengthen the people in each. It was a difficult and uncomfortable journey at the best of times, but at her age it must have been an ordeal. She loved to visit with the sisters and the youth, though.
Her death on December 5, 1887, brought sadness to all who knew her. Her absence was felt keenly, but she left a legacy for members of the Church which continues today. Her faithfulness and endurance are an example to the world.
Sources:
Eliza: The Life and Faith of Eliza R. Snow, by Karen Lynn Davidson and Jill Mulvay Derr.
Caldwell County, Missouri, was once the location of a great deal of persecution against members of The Church of Jesus Christ of Latter-day Saints (often nicknamed "Mormons"). At a settlement called Haun's Mill, a group of Saints was massacred in late October of 1838.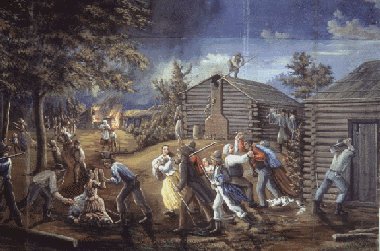 Haun's Mill was a small settlement 12 miles east of Far West, Missouri, and was founded by Jacob Haun, who some sources say was a convert to the Church from Green Bay, Wisconsin, though recent research from Brigham Young University professor Alex Baugh seems to show he was not a member of the Church. Baugh's research also indicates that this man's name has been misspelled for many years and his last name is actually spelled Hawn, as his headstone in Yamhill, Oregon, records.
Hawn had moved to Shoal Creek in 1835. Hawn's Mill (which is named after its founder, Jacob Hawn, so its spelling has been recently changed to reflect the discovered correction in Hawn's name) consisted of a mill, a blacksmith shop, a few houses, and a population of about twenty to thirty families at the mill itself and one hundred families in the greater neighborhood. Tragically for the people in the wagon train, on October 30, nine wagons with immigrants from Kirtland arrived at Hawn's Mill and decided to rest there before continuing onto Far West. Tensions in the area had been rising between the Mormons and non-Mormons for quite some time. Several misunderstandings and prejudices led the governor of Missouri, Lilburn W. Boggs, to issue what became known as the infamous Extermination Order, stating, "The Mormons must be treated as enemies and must be exterminated or driven from the state, if necessary for the public good. Their outrages are beyond all description" (See History of the Church, 3:175). After a small battle between the Saints and the non-Mormons at Crooked River, Joseph Smith, prophet and president of The Church of Jesus Christ of Latter-day Saints, advised everyone in the area where tensions were highest (which included the settlement of Hawn's Mill) to relocate to Far West, Missouri, or to Adam-ondi-Ahman (also in Missouri) for safety. Records seem to indicate that Jacob Hawn did not want to leave his property, so he stayed and instructed the people of the settlement to stay as well.
Despite a so-called peace settlement on October 28, in which both parties signed an agreement to not attack the other, the non-Mormon party did not disband. On the afternoon of October 30, about 240 armed men approached and attacked Hawn's Mill.
Joseph Young, Sr., a recent arrival at Hawn's Mill, described the late afternoon setting: "The banks of Shoal creek on either side teemed with children sporting and playing, while their mothers were engaged in domestic employments, and their fathers employed in guarding the mills and other property, while others were engaged in gathering in their crops for their winter consumption. The weather was very pleasant, the sun shone clear, all was tranquil, and no one expressed any apprehension of the awful crisis that was near us—even at our doors" (In History of the Church, 3:184). While there was no indication for the settlers that danger was so near, they did have some men on lookout and an emergency plan of using the blacksmith shop as a fort if necessary. With only minimal warning, the mob attacked at about 4:00 p.m. Many women and children ran to the woods to hide while the men fortified themselves in the blacksmith shop. Though David Evans, the military leader of the small group of Saints, cried for peace, the mob opened fire on everyone, pitilessly attacking women, children, and even elderly men. Two of the women, Amanda Smith and Mary Stedwell, grabbed Amanda's two daughters and ran across the millpond walkway while the mob continued to fire at them. The mob quickly forced its way into the blacksmith shop and one man shot a ten-year-old boy, Sardius Smith, in the head, reportedly saying later, "Nits will make lice, and if he had lived he would have become a Mormon" (In Jenson, Historical Record, Dec. 1888, p. 673; see also Allen and Leonard, Story of the Latter-day Saints, pp. 127–28). Sardius' younger brother, Alma, who was only seven, saw both his father and brother killed. Alma was shot in the hip, which shattered his bone, but he was miraculously healed (see story below). Even with the people who were able to run to safety in the woods and hills, at least 17 people were killed in the massacre, and 13 were wounded. Jacob Hawn was wounded, but he survived. Looking back on the tragedy a few years later, Joseph Smith said, "At Hauns' Mill [sic] the brethren went contrary to my counsel; if they had not, their lives would have been spared" (History of the Church, 5:137). This is a tragic story in the history of the Saints, and the people who died were all innocent and undeserving of their fate, but the story is a testament that we need to follow the prophet of God whose counsel will protect us and guide us. We can also learn from this sad experience to work harder to develop peaceful relationships with those who do not believe as we do. Violence and anger will only bring more violence and anger. Here is the miraculous story of Amanda Smith's faith which helped to heal her son Alma after his hip was shattered in the Hawn's Mill massacre.
On that terrible day in 1838, as the firing ceased and the mobsters left, [Amanda Smith] returned to the mill and saw her eldest son, Willard, carrying his seven-year-old brother, Alma. She cried, "Oh! my Alma is dead!"

"No, mother," he said, "I think Alma is not dead. But father and brother Sardius are [dead]!" But there was no time for tears now. Alma's entire hipbone was shot away. Amanda later recalled:

"Flesh, hip bone, joint and all had been ploughed out. . . . We laid little Alma on a bed in our tent and I examined the wound. It was a ghastly sight. I knew not what to do. . . . Yet was I there, all that long, dreadful night, with my dead and my wounded, and none but God as our physician and help. 'Oh my Heavenly Father,' I cried, 'what shall I do? Thou seest my poor wounded boy and knowest my inexperience. Oh, Heavenly Father, direct me what to do!' And then I was directed as by a voice speaking to me.

" . . . Our fire was still smouldering. . . . I was directed to take . . . ashes and make a lye and put a cloth saturated with it right into the wound. . . . Again and again I saturated the cloth and put it into the hole . . . , and each time mashed flesh and splinters of bone came away with the cloth; and the wound became as white as chicken's flesh.

"Having done as directed I again prayed to the Lord and was again instructed as distinctly as though a physician had been standing by speaking to me. Near by was a slippery-elm tree. From this I was told to make a . . . poultice and fill the wound with it. . . . The poultice was made, and the wound, which took fully a quarter of a yard of linen to cover, . . . was properly dressed. . . .

"I removed the wounded boy to a house . . . and dressed his hip; the Lord directing me as before. I was reminded that in my husband's trunk there was a bottle of balsam. This I poured into the wound, greatly soothing Alma's pain.

"'Alma my child,' I said, 'you believe that the Lord made your hip?'

"'Yes, mother.'

"'Well, the Lord can make something there in the place of your hip, don't you believe he can, Alma?'

"'Do you think that the Lord can, mother?' inquired the child, in his simplicity.

"'Yes, my son,' I replied, 'he has showed it all to me in a vision.'

"Then I laid him comfortably on his face, and said: 'Now you lay like that, and don't move, and the Lord will make you another hip.'

"So Alma laid on his face for five weeks, until he was entirely recovered—a flexible gristle having grown in place of the missing joint and socket, which remains to this day a marvel to physicians. …

"It is now nearly forty years ago, but Alma has never been the least crippled during his life, and he has traveled quite a long period of the time as a missionary of the gospel and [is] a living miracle of the power of God" ("Amanda Smith," in Andrew Jenson, comp., Historical Record, 9 vols. [1882–90], 5:84–86; paragraphing and punctuation altered).
Sources:
Church History in the Fulness of Times Student Manual, 2003, 193–210
http://www.deseretnews.com/article/765642730/Picturing-history-Hawns-Mill-and-Thomas-McBride.html
"The Shield of Faith," James E. Faust, General Conference, April 2000
by Doris White
The Church of Jesus Christ of Latter-day Saints (frequently nicknamed the "Mormon Church") has recently released a new study manual for teenagers who study the Doctrine and Covenants, a book of modern scripture that records the organization of the Church and its early history.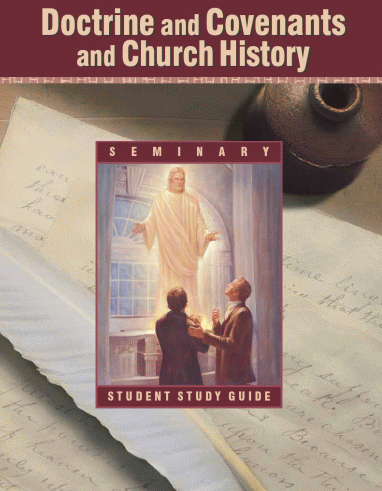 While the study of the Doctrine and Covenants for teenagers is certainly not new, the significance of this new manual is substantial. Several controversial events of Mormon history are covered in this manual. Whereas before, the focus was mainly the doctrine that is contained in the book and the history that brought about the revelation of those doctrines, the new manual also teaches the background about some potentially divisive episodes. Church leaders have obviously recognized that it is important to be very clear about these episodes and doctrines so that from a younger age members of the Church will know the truth and will not be so easily misled by enemies of The Church of Jesus Christ who present half truths or only portions of past events that, by themselves and out of context, could lead to a loss of faith.
Having an accurate understanding of circumstances, as well as an accurate portrayal of all the facts, gives the reader a fuller understanding of doctrines and events. There are some people who are very antagonistic towards The Church of Jesus Christ of Latter-day Saints. Some of them willingly distort the truth to damage others' faith. Some have honest misconceptions about the history of the Church and feel they are doing Church members a favor by telling them how it "really" is. By taking a new approach with the youth of today, church leaders are giving them the truth early so they can judge for themselves what is truth and what is not. Read more
by Bruce A. Van Orden
Bruce Van Orden is a retired professor of Church History and Doctrine in Religious Education at Brigham Young University. In addition to volunteer work with needy individuals, he is writing a biography of William W. Phelps.
William W. Phelps is most well-known in Mormon history for his uplifting hymns. Less appreciated is his calling soon after he joined The Church of Jesus Christ of Latter-day Saints to be "a printer unto the Church." It was prophesied that "the world [would] receive his writings" and that he, Phelps, would "obtain whatsoever he can obtain in righteousness, for the good of the saints" (D&C  57:11-12). W. W. Phelps fulfilled this revealed duty as he published the Church's first periodical, The Evening and the Morning Star; helped publish early editions of the Doctrine and Covenants; served as Joseph Smith's scribe for the Book of Abraham and many other documents; helped publish the first hymnbook (for which he wrote about half the hymns contained in it); and helped compile the Church's official history. Next to Joseph Smith, during the Prophet's lifetime W. W. Phelps did more than any other leader to put forward the doctrines of the Kingdom of God.
Any Latter-day Saint who has had the privilege to attend a temple dedication has sung or heard these words: We'll sing and we'll shout with the armies of heaven,/Hosanna, hosanna to God and the Lamb! (Hymns, 2). W. W. Phelps composed the anthem "The Spirit of God Like a Fire is Burning" for the first temple dedication in Kirtland in 1836. Often in general conference the Saints have sung or heard: Now let us rejoice in the day of salvation.No longer as strangers on earth need we roam./ Good tidings are sounding to us and each nation,/ And shortly the hour of redemption will come (Hymns, 3). This was the first of the "hymns of the restoration" written by a Latter-day Saint in this dispensation, by Phelps in 1832 in The Evening and the Morning Star in Independence, Missouri. Phelps has more compositions (fifteen) in the Church's current hymnbook, published in 1985, than any other author. Read more
by Doris White
Continuing misconceptions about the historical practice of polygamy in The Church of Jesus Christ of Latter-day Saints have beleaguered its members since the institution of the practice. Here we will attempt to answer some of the questions people still have about polygamy today. We will try to accurately portray the historical and religious environment surrounding The Church of Jesus Christ of Latter-day Saints (which church is frequently called the "Mormon Church" by mistake) during the period when polygamy was practiced.
Polygamy Is No Longer Practiced Today
First of all, to clear up a common misunderstanding, polygamy is not practiced today by any member of The Church of Jesus Christ of Latter-day Saints. To practice polygamy today will lead to excommunication. Gordon B. Hinckley, fifteenth president of The Church of Jesus Christ, said the following in October 1998:
by
Reasons for the Original Exodus
In a bone-chilling temperature of -12°Fahrenheit, 1,000 people gathered in Nauvoo, Illinois, on February 3, 1996, to remember the original Mormon Exodus from the Saints' beloved city. Members of The Church of Jesus Christ of Latter-day Saints (often inadvertently referred to as "Mormons") had been forced from their homes many times before, but this occasion in 1846 was the last time. Then president of the Church, Brigham Young, said:
We could have remained sheltered in our homes had it not been for the threats and hostile demonstrations of our enemies. Our only means of avoiding a rupture was by starting in midwinter. Our homes, gardens, orchards, farms, streets, bridges, mills, public halls, magnificent Temple . . .  we leave as a monument of our patriotism, industry, economy, uprightness of purpose and integrity of heart (History of the Church, 7:603).
The Saints were, this time, leaving not only their homes and city behind, but (as they thought), their country. Heading for the unsettled West, they intended to leave the United States, where they had endured so much persecution. However, the Utah Territory, where they settled, soon became part of the United States after the war with Mexico. Read more
Extraordinary Mormon Women
Women belonging to The Church of Jesus Christ of Latter-day Saints have always done remarkable things. Emma Smith, first president of the Latter-day Saint women's organization, told the women working with her, "We are going to do something extraordinary" (Relief Society Minute Book, Nauvoo, Illinois, March 17, 1842, Church History Library, 12), and they haven't stopped doing extraordinary things since their organization on March 17, 1842.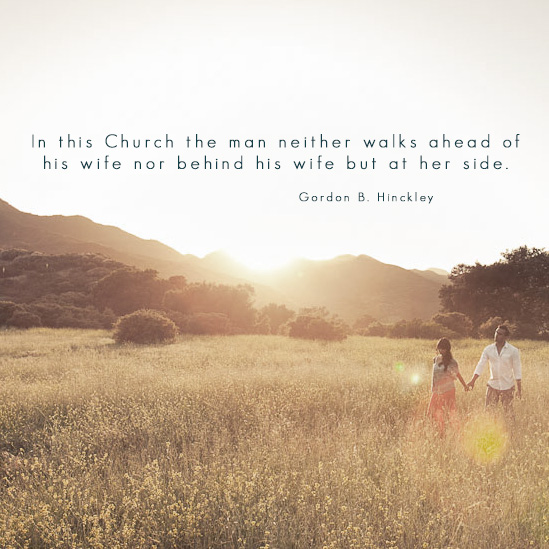 Read more
Austin Hammer was born May 6, 1804, in South Carolina to John and Nancy Hammer. He married Nancy Elston on September 7, 1826, in Wayne County, Indiana. Nancy Elston was born February 2, 1806, in Lexington (now Fayette) County, Kentucky, to Josiah Elston and Rebecca Lewis. Soon after their wedding they moved to Ohio, where they lived for three years, and then moved to Henry County, Indiana. Here they embraced the gospel of Jesus Christ and were baptized members of The Church of Jesus Christ of Latter-day Saints—sometimes inadvertently called the Mormon Church—in 1835. They then moved to Shoal Creek, Caldwell County, Missouri, where they had title to 180 acres of land. Austin and 16 other men were killed October 30, 1838, while guarding Haun's Grist Mill, in eastern Caldwell County, Missouri, from mobs trying to burn it down. The Hammers had 6 young children at the time. A few weeks after the massacre at Haun's Mill, the young widow took her 6 children to Pike County and then to Indiana to live with her husband's family. Nancy Hammer was anxious to return to the Latter-day Saints in Nauvoo, Illinois, so a friend provided them the resources to go—and then supported them until they could take care of themselves. The family eventually made the trek across the plains to the great Rocky Mountains. Nancy Elston Hammer died October 10, 1871, in Smithfield, Cache County, Utah, faithful to her God to the end.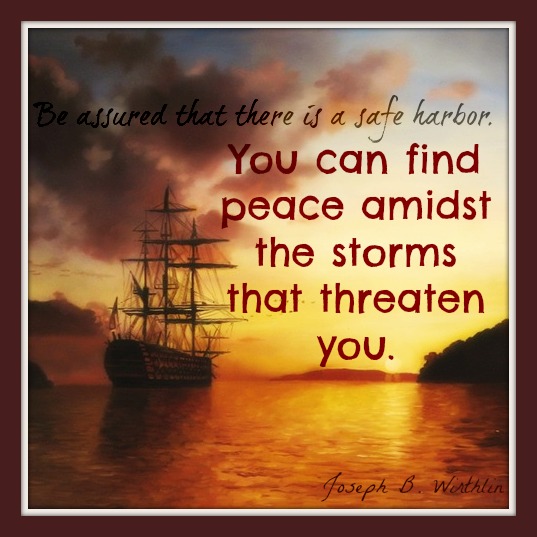 The following is an account of the Haun's Mill Massacre as told by Austin's widow and their son John.
A Mob Attacks
In the fall of 1838, mobs in the area were threatening to burn down the mill because it ground corn for members of The Church of Jesus Christ. "All the mills in that part of the country refused to grind for them as they were owned by the mob parties, hoping to starve them out." Because of the threats, a few of the brethren volunteered to guard the mill. This they did for several days and nights as the mob kept repeatedly threatening violence. Finally the mob leaders agreed to meet with some of the Mormons to see if they could work out a compromise. On the day appointed, a fixed number of brethren were at the mill, hoping to work out a settlement and anxious to restore peace. Read more
Lorena Washburn Larsen, Daughter of Mormon Pioneers
Lorena Washburn (1860-1945) was born in Manti, Utah, five years before the Black Hawk War. Her family belonged to The Church of Jesus Christ of Latter-day Saints (often inadvertently called the Mormon Church). Her parents Abraham and Flora Gleason Washburn were Mormon pioneers and emigrated from Nauvoo, Illinois, to Salt Lake City, Utah, in 1848.  Brigham Young, president of The Church of Jesus Christ, called the Washburns to settle Manti in 1849 after Ute chiefs Wakara and Sowiette visited him asking for permanent settlers in the area. In 1865, the Chiefs became uneasy as settlements expanded. Because of starvation among the Utes, a few of them began stealing the Mormons'cattle. On April 9, 1865, in Manti, at a meeting between the Mormons and the Utes discussing the cattle thefts, an altercation ignited the violence. Black Hawk, an Indian brave, successfully united neighboring tribes against the Mormons.
My Memories of the Black Hawk War

I was just a small child when the Black Hawk War with the Ute Indians began in April, 1865. We lived in Manti, Utah.  All the people living in the east part of town were told to move onto our street or into houses not farther east than the second row of blocks east of Main Street. That would make it easier to defend the town against the Indians.

In our home there was one large living room, a bedroom, and a kitchen. Under the living room was a large cellar with a trap door in the living room. During the war, we were in danger of Indian attacks at any time of day or night. Mother told us and the neighborhood children to be  on the lookout in the daytime. If we saw a group of horsemen coming at any time, we were to all run to our house and she would hide us in the cellar.  We had one such scare. A large group of horsemen came riding around Temple Hill and came galloping up our street. We all ran and were quickly hidden in the cellar. Then Mother discovered that it was a scouting party who had been out looking for Indians. Read more
The history of the early pioneers of The Church of Jesus Christ of Latter-day Saints—which church is sometimes inadvertently called the Mormon Church—is teeming with inspiring stories of courage, sacrifice, industry, and a willingness to give everything to build the Kingdom of God on the earth. The Mormon Tabernacle Choir is donating a commemorative historical marker to tell the story of one such group of early pioneers: the Wisconsin loggers whose sacrifice and labor helped to build Nauvoo, Illinois.
Nauvoo, sometimes called the city of Joseph, was central to the heritage of The Church of Jesus Christ. The historical marker will be built at the Trail of Honor Park in Black River Falls, Wisconsin. It will sit near the mills where Latter-day Saints harvested more than one and a half million board-feet of lumber and then floated it down the Black River to Nauvoo some 400 miles away. The Choir will dedicate the site June 19, 2013. Ron Jarrett, president of the Choir, said:
The sacrifices of these logging pioneers are not well known, even among Church members. We wanted to honor these unsung heroes by singing their praises. [1]
Settling in Nauvoo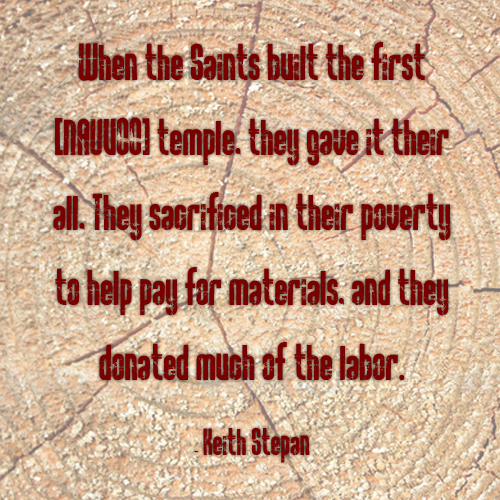 At the beginning of 1839, the early members of The Church of Jesus Christ were being forcefully evicted from their homes in Missouri under threat of violence. They found refuge in Illinois and were able to purchase land along the banks of the Mississippi, including a small town called Commerce. There were only a handful of dwellings at the time, and the land was swampy. The Prophet Joseph Smith, the first president of The Church of Jesus Christ, renamed the town Nauvoo, a Hebrew word meaning "beautiful." The pioneers drained the swamp, platted the land, and began building up the towns. The state Legislature granted the Nauvoo Charter, which gave the Latter-day Saints the right to establish the local government as well as a local militia, a municipal court, and a university. The Prophet Joseph extended a call to members of the Church to gather to the area, and they came by the thousands. [2] Read more