Extraordinary Mormon Women
Women belonging to The Church of Jesus Christ of Latter-day Saints have always done remarkable things. Emma Smith, first president of the Latter-day Saint women's organization, told the women working with her, "We are going to do something extraordinary" (Relief Society Minute Book, Nauvoo, Illinois, March 17, 1842, Church History Library, 12), and they haven't stopped doing extraordinary things since their organization on March 17, 1842.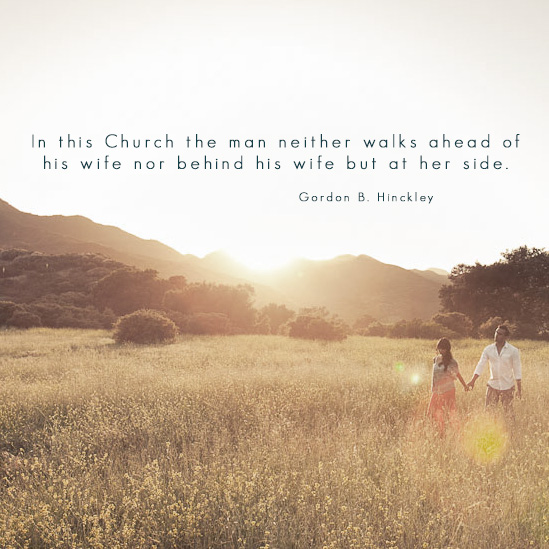 The Relief Society, which Emma Smith headed originally, is today a world-wide women's organization—one of the world's oldest and largest. Its female members strengthen families and homes and seek to provide relief to those in need, all while increasing personal faith and righteousness. Joseph Smith, first prophet of The Church of Jesus Christ, said of the Relief Society's organization, "The Church was never perfectly organized until the women were thus organized" (Quoted in Sarah M. Kimball, "Auto-biography," Woman's Exponent, Sept 1, 1883, 51). Mormon women have always been recognized and appreciated for their unique skills and potential.
The Church of Jesus Christ of Latter-day Saints (often inadvertently referred to as the "Mormon Church") was organized on April 6, 1830. Historically, women have not had as many freedoms as men have had, even in the United States, which prides itself on its liberated view of individual rights. Women's rights were long-awaited and long fought-for in being made law and in becoming more accepted in society. The Church of Jesus Christ has stood out as a champion of women since its restoration in 1830 and has been at the forefront of women's rights in all that movement's most positive goals.
Overcoming the Oppression of Women
It is hard for us to believe now, but even as late as 1830 and beyond, married women were not recognized, at least by the law, as more than mere possessions of their husbands. The English Common Law was accepted widely and stated:
By marriage, the husband and wife are one person in law; that is, the legal existence of woman is merged in that of her husband. He is her baron or lord, bound to supply her with shelter, food, clothing and medicine, and is entitled to her earnings and the use and custody of her person, which he may seize wherever he may find it (History of Woman Suffrage, Vol. 6, p.961).
Women were so bound by the law that it was very difficult for them to work to obtain personal funds. It was also very difficult for them to gain higher education and to escape from unhappy, oppressive marriages. They had few rights and freedoms if they were unmarried and seemingly even fewer if they were married. They were trapped in a society which largely viewed them as cooks and housekeepers who were able and expected to provide children as heirs and workers. For the most part, women were not seen as having the capacity for higher intellectual pursuits or for being able to contribute to society in any way outside the home.
Negative Effects of the Feminist Movement
This mindset continued well into the 20th century until the feminist movement really took hold. It wasn't until 1920 that an amendment was signed into law giving all adult women the right to vote in America, but there was still a long way to go in the fight for women's rights. For several more decades it was common practice for a woman to lose her job when she married and, if not then, certainly when she became pregnant.
Great strides have been made in the last 100 years liberating women from being viewed as possessions. However, somewhere along the way, the true end goal of being valued equally was lost, and many pioneers in the quest for women's rights began to look beyond the mark. The pendulum seems to have swung to the opposite extreme, telling women they are worthless unless they are treated exactly like men with the same contributions and expectations. This attitude is just as harmful as telling women they are worth less than men. The true spirit of feminism should be that women are just as valuable as men are in their own right. They have their own strengths and talents to offer and should be valued equally for what they bring to the table as men are for what they bring to the table.
I want to be valued for who I am and what I have to offer because I am human, I am a daughter of God, and I have worth. Telling me that because I am a woman I am worthless is just as harmful and hurtful as telling me that I must not be worth the same as a man unless I act exactly like him and am treated exactly like him. We as women need to be proud of our divine qualities. The world is in need of these qualities, but the harm of modern feminism is the idea that these qualities should be dropped by everyone because they are feminine. I am proud of being a woman and realize that many feminine qualities are just what the world needs more of today.
Mormon Feminism and Mormon Doctrine
Mormon doctrine teaches, however, that "gender is an essential characteristic of individual premortal, mortal, and eternal identity and purpose" ("The Family: A Proclamation to the World"). Society is fighting against this eternal truth.
Many people have fought for women to have the freedom to choose their own futures. Free will is also considered an eternal truth by Latter-day Saints ("Mormons"), and so women choose for themselves what they want to do with their lives. However, Mormon doctrine also teaches that men and women have complementary characteristics. Both a righteous man and a righteous woman are essential to God's plan for families.
The Church of Jesus Christ has always recognized the eternal value that women have and the vast array of talents they have to offer in building up the kingdom of God on the earth. Still, it is part of Mormon doctrine that Mormon women have the most to offer the world in raising up righteous children. This does not make women less capable in the workplace than men; it simply means there is no more valuable or meaningful work they can perform than to raise up righteous children. Many extraordinary women have managed to raise children in righteousness and to also contribute to their communities in other very meaningful ways. Men and women are seen as being of equal value, but they do not have identical abilities and strengths.
Mormon Women Doing Extraordinary Things
When the early Saints were forced to move west, they set up their own community in the desert in what was then the Utah Territory, but getting there was a long, dangerous, arduous task. Many people died; everyone who made the journey suffered. Bathsheba W. Smith, the fourth Relief Society General President, recalled what helped them through this trial:
I will not try to describe how we traveled through storms of snow, wind, and rain; how roads had to be made, bridges built, and rafts constructed; how our poor animals had to drag on day after day with scanty feed; nor how our camps suffered from poverty, sickness, and death. We were consoled … by having our public and private meetings in peace, praying and singing the songs of Zion, and rejoicing that we were leaving our persecutors far behind. We were further consoled by seeing the power of God manifested through the laying on of the hands of the elders, causing the sick to be healed, and the lame to walk. The Lord was with us and his power was made manifest daily (Autobiography of Bathsheba W. Smith, typescript, Church History Library, 13; punctuation, spelling, and capitalization standardized).
It was the faith these women had in God that got them through this trial. They supported one another; they mourned with each other when their loved ones died; they shared what little they had; and they rejoiced together when they finally arrived in the Salt Lake Valley.
When a large group of Saints were stranded on the plains in a blizzard, those who had struggled themselves to get to Salt Lake were exhorted by Brigham Young, second president of The Church of Jesus Christ, to help those who were in need. After President Young's admonition, Lucy Meserve Smith recorded that women immediately took off all the warm clothing they could spare (e.g. petticoats and stockings) and piled them in wagons that left immediately to try and help the stranded people. This sense of immediacy in helping those in need has continued in the spirit of Relief Society.
Society Benefiting from Women's Freedoms
From the earliest days in the Salt Lake Valley, Mormon women were encouraged to exercise a great deal of freedom. There was a whole city and community to build. Women were given the vote in all applicable matters. Many women gained higher education and served their communities as doctors, as teachers in universities, running hospitals, holding public office, and even publishing their own newspapers. However, before the United States would admit Utah into the Union as a state, the vote was taken away from Mormon women by the government, and they had to fight to get it back. This temporary setback did not deter women, though, and the first female Senator in the United States was Dr. Martha Hughes Cannon, a Mormon woman, who won the election by more than 3,000 votes—running against her own husband!
President Brigham Young urged many of the women of the church to become doctors. Zina D. H. Young was one who followed his counsel. She completed a course in obstetrics and helped deliver countless babies. She also encouraged other women to gain these skills. Many went east to obtain degrees and then came back, teaching what they had learned to others. One such woman, Emma Andersen Liljenquist, was given a blessing from a church leader that, "if [she] lived right [she] should always know what to do in case of any difficulties." She recorded:
That promise has been fulfilled to the very letter. Many times when one of my patients was seriously ill, I have asked my Heavenly Father for assistance, and in every case it was given to me. One in particular was a lady who had just given birth to a baby and hemorrhage set in. The husband called the doctor, but he did not realize that it was so serious. I … asked the Lord to help us. The hemorrhage ceased and I did the necessary things for her. When the doctor arrived, he said he could hardly believe what had happened, but said I had done exactly what he would have done. …

… I have brought over one thousand babies [into the world]. Once again I give thanks to my Heavenly Father for His help and the strength the Lord has given me, for without it I could not have rendered this service to my sisters or our community (Our Pioneer Heritage, comp. Kate B. Carter (1963), 6:445–46).
Many prominent women who worked in the general women's suffrage movement, including Susan B. Anthony, sought advice from Mormon women who had experience in the field.
This kind of influence continues in the world today. In 1992, the Relief Society celebrated its 150th anniversary. Local organizations were encouraged to look to their own communities for ways to serve them.
One of our Relief Society presidents went to the city council in a California city and said, "What are the things that you feel are needed in this community that we could do?" And the men said, "You mean 20,000 groups throughout this world are going to be doing this same thing?" And she said yes. And [one of the council members] said, "You'll change the world." And I think we did … for the better. That was one of the unifying things. And [there was] such a variety of service. … [Sisters] made lap rugs in South Africa for those elderly in the home. … They planted flowers around [a] clock tower in Samoa. And they did so many things with homeless shelters or providing books for children or painting homes for unwed mothers, that sort of thing. We felt that throughout the world these community service projects were a great thing, both for the sisters and for the community (Elaine L. Jack, interview by Julie B. Beck, Feb. 10, 2009, transcript, Church History Library).
Mormon Women Today
Mormon women are highly valued and respected. Mormon doctrine has always taught this principle. However, the Lord has created men and women as complementary to one another to help fulfill His purpose for all of us. We need each other to be complete and to reach a full level of joy. Men and women both have important things to offer and critical roles to fill, but they need to fill the roles the Lord has created for them.
Another observation Elder Christofferson made helps me to grasp the bigger picture of how we are meant to work together, "In blurring feminine and masculine differences, we lose the distinct, complementary gifts of women and men that together produce a greater whole."
There is a lot of discussion among the few women who don't clearly understand how God's Church works about allowing women to hold the priesthood. Many other Christian denominations have made changes in their structure to allow for this. It surprises me when I hear Mormon women who say they felt left out by not being allowed to hold the priesthood. I have never felt this way.
One key difference between priesthood in the Mormon Church and other Christian denominations is that our clergy is unpaid. All who serve in any capacity in The Church of Jesus Christ of Latter-day Saints do so as volunteers. There are many, many areas in which women serve and do so very well. However, in Mormon doctrine, it is only worthy male members of the church who hold the priesthood. Men are the patriarchs of the family, and it is really on the family that the whole structure of the Church is based. Following God's pattern,
Marriage between man and woman is essential to His eternal plan. Children are entitled to birth within the bonds of matrimony, and to be reared by a father and a mother who honor marital vows with complete fidelity.4
Thus, if we follow God's plan, every home will have a worthy priesthood holder in it. There is no need for two to lead the home. This is not part of doctrine, this is my personal feeling. What it really boils down to is that God has declared this to be His will, but it is equally important to recognize that He has provided for all His children to have access to the blessings of the priesthood.
I understand that God loves me just as much as anyone else. I also understand that His plan is set up in His own way. Even if we may not understand everything all the time, there is a purpose for how He has decreed His gospel is to be organized on this earth. I do not feel in any way deprived of blessings because I cannot hold the priesthood. No man who holds the priesthood can use it to serve himself. I am able to receive all the blessings from the priesthood which any man may receive. My personal feeling is that I have enough responsibility on my plate as it is without worrying about priesthood responsibility on top of everything else.
I also recognize and am comforted by the fact that The Church of Jesus Christ of Latter-day Saints is, in fact, the restored gospel of Jesus Christ. He is in charge. No movement in the church is going to change His eternal doctrine. The doctrine and principles of His gospel are unchanging. If He decides to make a change in practice, like allowing all worthy men to hold the priesthood,  then He will direct that change; no one can force it.
I am grateful to be a woman in The Church of Jesus Christ. I am grateful to be valued and to be shown my eternal potential. I know my Heavenly Father loves me and values me. That is enough to sustain me through others' doubts and questions.
If you want to gain a better understanding of the Mormon doctrine regarding women, the family, and God's plan for each of us, read, "The Family: A Proclamation to the World." Meet with Mormon missionaries to ask them questions and to learn more.
Additional Resource:
Austin Hammer was born May 6, 1804, in South Carolina to John and Nancy Hammer. He married Nancy Elston on September 7, 1826, in Wayne County, Indiana. Nancy Elston was born February 2, 1806, in Lexington (now Fayette) County, Kentucky, to Josiah Elston and Rebecca Lewis. Soon after their wedding they moved to Ohio, where they lived for three years, and then moved to Henry County, Indiana. Here they embraced the gospel of Jesus Christ and were baptized members of The Church of Jesus Christ of Latter-day Saints—sometimes inadvertently called the Mormon Church—in 1835. They then moved to Shoal Creek, Caldwell County, Missouri, where they had title to 180 acres of land. Austin and 16 other men were killed October 30, 1838, while guarding Haun's Grist Mill, in eastern Caldwell County, Missouri, from mobs trying to burn it down. The Hammers had 6 young children at the time. A few weeks after the massacre at Haun's Mill, the young widow took her 6 children to Pike County and then to Indiana to live with her husband's family. Nancy Hammer was anxious to return to the Latter-day Saints in Nauvoo, Illinois, so a friend provided them the resources to go—and then supported them until they could take care of themselves. The family eventually made the trek across the plains to the great Rocky Mountains. Nancy Elston Hammer died October 10, 1871, in Smithfield, Cache County, Utah, faithful to her God to the end.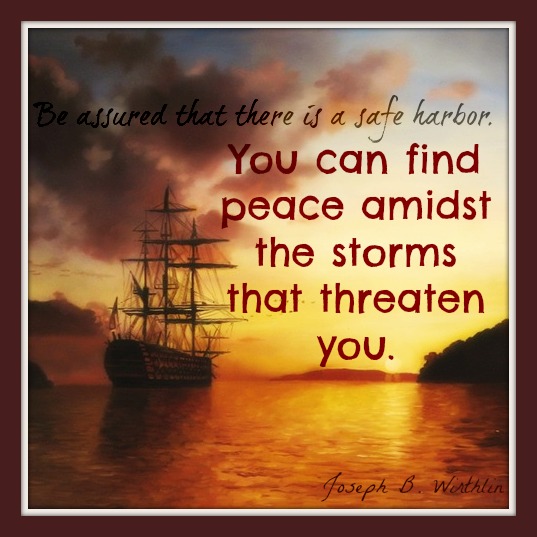 The following is an account of the Haun's Mill Massacre as told by Austin's widow and their son John.
A Mob Attacks
In the fall of 1838, mobs in the area were threatening to burn down the mill because it ground corn for members of The Church of Jesus Christ. "All the mills in that part of the country refused to grind for them as they were owned by the mob parties, hoping to starve them out." Because of the threats, a few of the brethren volunteered to guard the mill. This they did for several days and nights as the mob kept repeatedly threatening violence. Finally the mob leaders agreed to meet with some of the Mormons to see if they could work out a compromise. On the day appointed, a fixed number of brethren were at the mill, hoping to work out a settlement and anxious to restore peace. Read more
Lorena Washburn Larsen, Daughter of Mormon Pioneers
Lorena Washburn (1860-1945) was born in Manti, Utah, five years before the Black Hawk War. Her family belonged to The Church of Jesus Christ of Latter-day Saints (often inadvertently called the Mormon Church). Her parents Abraham and Flora Gleason Washburn were Mormon pioneers and emigrated from Nauvoo, Illinois, to Salt Lake City, Utah, in 1848.  Brigham Young, president of The Church of Jesus Christ, called the Washburns to settle Manti in 1849 after Ute chiefs Wakara and Sowiette visited him asking for permanent settlers in the area. In 1865, the Chiefs became uneasy as settlements expanded. Because of starvation among the Utes, a few of them began stealing the Mormons'cattle. On April 9, 1865, in Manti, at a meeting between the Mormons and the Utes discussing the cattle thefts, an altercation ignited the violence. Black Hawk, an Indian brave, successfully united neighboring tribes against the Mormons.
My Memories of the Black Hawk War

I was just a small child when the Black Hawk War with the Ute Indians began in April, 1865. We lived in Manti, Utah.  All the people living in the east part of town were told to move onto our street or into houses not farther east than the second row of blocks east of Main Street. That would make it easier to defend the town against the Indians.

In our home there was one large living room, a bedroom, and a kitchen. Under the living room was a large cellar with a trap door in the living room. During the war, we were in danger of Indian attacks at any time of day or night. Mother told us and the neighborhood children to be  on the lookout in the daytime. If we saw a group of horsemen coming at any time, we were to all run to our house and she would hide us in the cellar.  We had one such scare. A large group of horsemen came riding around Temple Hill and came galloping up our street. We all ran and were quickly hidden in the cellar. Then Mother discovered that it was a scouting party who had been out looking for Indians. Read more
The history of the early pioneers of The Church of Jesus Christ of Latter-day Saints—which church is sometimes inadvertently called the Mormon Church—is teeming with inspiring stories of courage, sacrifice, industry, and a willingness to give everything to build the Kingdom of God on the earth. The Mormon Tabernacle Choir is donating a commemorative historical marker to tell the story of one such group of early pioneers: the Wisconsin loggers whose sacrifice and labor helped to build Nauvoo, Illinois.
Nauvoo, sometimes called the city of Joseph, was central to the heritage of The Church of Jesus Christ. The historical marker will be built at the Trail of Honor Park in Black River Falls, Wisconsin. It will sit near the mills where Latter-day Saints harvested more than one and a half million board-feet of lumber and then floated it down the Black River to Nauvoo some 400 miles away. The Choir will dedicate the site June 19, 2013. Ron Jarrett, president of the Choir, said:
The sacrifices of these logging pioneers are not well known, even among Church members. We wanted to honor these unsung heroes by singing their praises. [1]
Settling in Nauvoo
At the beginning of 1839, the early members of The Church of Jesus Christ were being forcefully evicted from their homes in Missouri under threat of violence. They found refuge in Illinois and were able to purchase land along the banks of the Mississippi, including a small town called Commerce. There were only a handful of dwellings at the time, and the land was swampy. The Prophet Joseph Smith, the first president of The Church of Jesus Christ, renamed the town Nauvoo, a Hebrew word meaning "beautiful." The pioneers drained the swamp, platted the land, and began building up the towns. The state Legislature granted the Nauvoo Charter, which gave the Latter-day Saints the right to establish the local government as well as a local militia, a municipal court, and a university. The Prophet Joseph extended a call to members of the Church to gather to the area, and they came by the thousands. [2] Read more
Don Carlos Smith was the youngest brother of Joseph Smith, the first prophet of The Church of Jesus Christ of Latter-day Saints. Members of this church are sometimes nicknamed Mormons.
Don Carlos was born March 25, 1816, in Norwich, Windsor, Vermont to Joseph Smith, Sr. and Lucy Mack Smith. On June 9, 1830, the Mormons held a conference in Fayette, which was followed by a baptismal service. Don Carlos was among those baptized that day. He received the priesthood at age fourteen.
 Don Carlos was six feet four inches, very powerful looking, and very kind and charitable. Many felt he was much like his more famous brother, Joseph, in personality.
Don Carlos Smith married Agnes Moulton Coolbrith on July 30,1835, at Kirtland. He became a high priest on January 15, 1836. That same year he became the president of the high priests quorum. He also oversaw the Elders' Journal. Read more
Ephraim K. Hanks is the subject of a 2013 feature film released at the end of May.  He was among the first to arrive to give aid to starving, snow-bound survivors of the Martin and Willey handcart companies, Mormon pioneers making their way to Salt Lake City.  These two companies had departed for the trek too late in the summer, and too ill equipped for the journey.  Anxious to join the Latter-day Saints in Utah Territory who had already arrived and settled, and unwelcome in the cities where they could have wintered, they ventured out on the 1,000 mile journey from the Midwest.  Once word was received in Salt Lake that they were stranded and perishing, Brigham Young adjourned a Sunday general conference of The Church of Jesus Christ of Latter-day Saints (often inadvertently called the Mormon Church) to send rescuers out to save them.  Elder Hanks, however, had already been called by the Lord to do the same, so was ready days ahead of the first relief party.
Ephraim Knowlton Hanks was born on 21 March 1826 in Madison, Lake County, Ohio.  He left home at age 16, worked for a while on the Erie Canal, served in the Navy for three years (seeing France, Spain, Gibraltar, Italy, Brazil and other countries), and upon returning home, found that his brother Sidney had joined The Church of Jesus Christ.  Ephraim himself was baptized in 1845.  He migrated with the Latter-day Saints to Nauvoo, Illinois, and then, when the Saints were driven out, headed west to Utah Territory with Brigham Young.  He was among those men, however, who separated from the group in order to answer the call to serve in the Mormon Battalion.  His service to the Martin Handcart Company was performed in 1856.  Hanks had four wives and 26 children. [1] [3] Elder Hanks became a patriarch in The Church of Jesus Christ.  A patriarch gives a once-in-a-lifetime blessing to worthy members that reveals to them their lineage in Israel and pronounces a prophetic blessing of guidance that is a beacon throughout their lives.  Ephraim Hanks, during his church service, worked on temples, developed land, founded colonies, dealt with Indians, and all things he was requested to do by the prophets and the Lord.  He died on June 9, 1896.
In the fall of 1856, I spent considerable of my time fishing in Utah Lake; and in traveling backward and forward between that lake and Salt Lake City, I had occasion to stop once over night with Gurnsey Brown, in Draper, about nineteen miles south of Salt Lake City. Being somewhat fatigued after the day's journey, I retired to rest quite early, and while I still lay wide awake in my bed I heard a voice calling me by name, and then saying: `The handcart people are in trouble and you are wanted; will you go and help them?

I turned instinctively in the direction from whence the voice came and beheld an ordinary sized man in the room. Without hesitation I answered `Yes, I will go if I am called.'

I then turned around to go to sleep, but had laid only a few minutes when the voice called a second time, repeating almost the same words as on the first occasion. My answer was the same as before. This was repeated a third time.

When I got up the next morning I said to Brother Brown, `The handcart people are in trouble, and I have promised to go out and help them;' but I did not tell him of my experiences during the night.

I now hastened to Salt Lake City, and arrived there on the Saturday, preceding the Sunday on which the call was made for volunteers to go out and help the last handcart companies in. When some of the brethren responded by explaining that they could get ready to start in a few days; I spoke out at once saying, `I am ready now!' The next day I was wending my way eastward over the mountains with a light wagon all alone.

The terrific storm which caused the immigrants so much suffering and loss overtook me near the South Pass, where I stopped about three days with Reddick N. Allred, who had come out with provisions for the immigrants. The storm during these three days was simply awful. In all my travels in the Rocky Mountains both before and afterwards, I have seen no worse. When at length the snow ceased falling, it lay on the ground so deep that for many days it was impossible to move wagons through it.

Being deeply concerned about the possible fate of the immigrants, and feeling anxious to learn of their condition, I determined to start out on horseback to meet them; and for this purpose I secured a pack-saddle and two animals (one to ride and one to pack), from Brother Allred, and began to make my way slowly through the snow alone. After traveling for some time I met Joseph A. Young and one of the Garr boys, two of the relief company which had been sent from Salt Lake City to help the companies. They had met the immigrants and were now returning with important dispatches from the camps to the headquarters of the Church, reporting the awful condition of the companies.

In the meantime I continued my lonely journey, and the night after meeting Elders Young and Garr, I camped in the snow in the mountains. As I was preparing to make a bed in the snow with the few articles that my pack animal carried for me, I thought how comfortable buffalo robe would be on such an occasion, and also how I could relish a little buffalo meat for supper, and before lying down for the night I was instinctively led to ask the Lord to send me a buffalo.

Now, I am a firm believer in the efficacy of prayer, for I have on many different occasions asked the Lord for blessings, which He in His mercy has bestowed on me. But when I, after praying as I did on that lonely night in the South Pass, looked around me and spied a buffalo bull within fifty yards of my camp, my surprise was complete; I had certainly not expected so immediate an answer to my prayer. However, I soon collected myself and was not at a loss to know what to do.

Taking deliberate aim at the animal, my first shot brought him down; he made a few jumps only, and then rolled down into the very hollow where I was encamped. I was soon busily engaged skinning my game, finishing which, I spread the hide on the snow and placed my bed upon it. I next prepared supper, eating tongue and other choice parts of the animal I had killed, to my heart's content. After this I enjoyed a refreshing night's sleep, while my horses were browsing on the sage brush.

Early the next morning I was on my way again, and soon reached what is known as the Ice Springs Bench. There I happened upon a heard of buffalo, and killed a nice cow. I was impressed to do this, although I did not know why until a few hours later, but the thought occurred to my mind that the hand of the Lord was in it, as it was a rare thing to find buffalo herds around that place at this late part of the season. I skinned and dressed the cow; then cut up part of its meat in long strips and loaded my horses with it. Thereupon I resumed my journey, and traveled on till towards evening.

I think the sun was about an hour high in the west when I spied something in the distance that looked like a black streak in the snow. As I got near to it, I perceived it moved, then I was satisfied that this was the long looked for handcart company, led by Captain Edward Martin. I reached the ill-fated train just as the immigrants were camping for the night. The sight that met my gaze as I entered their camp can never be erased from my memory. The starved forms and haggard countenances of the poor suffers, as they moved about slowly, shivering with cold, to prepare their scanty evening meal was enough to touch the stoutest heart.

When they saw me coming, they hailed me with joy inexpressible, and when they further beheld the supply of fresh meat I brought into camp, their gratitude knew no bounds. Flocking around me, one would say, `Oh, please, give me a small piece of meat;' another would exclaim, `My poor children are starving, do give me a little;' and children with tears in their eyes would call out, `Give me some, give me some.' At first I tried to wait on them and handed out the meat as they called for it; but finally I told them to help themselves. Five minutes later both my horses had been released of their extra burden-the meat was all gone, and the next few hours found the people in the camp busily engaged in cooking and eating it, with thankful hearts.

A prophecy had been made by one of the brethren that the company should feast on buffalo meat when their provisions might run short; my arrive in their camp, loaded with meat, was the beginning of the fulfillment of that prediction; but only the beginning, as I afterwards shot and killed a number of buffalo for them as we journeyed along.

When I saw the terrible condition of the immigrants on first entering their camp, my heart almost melted within me. I rose up in my saddle and tried to speak cheering and comforting words to them. I told them also that they should all have the privilege to ride into Salt Lake City, as more teams were coming.

After dark, on the evening of my arrival in the handcart camp, a woman crying aloud pass the camp fire where I was sitting. Wondering what was the matter, my natural impulse led me to follow her. She went straight to Daniel Tyler's wagon, where she told the heart-rending story of her husband being at the point of death, and in pleading tones she asked Elder Tyler to come and administer to him. This good brother, tired and weary as he was after pulling handcarts all day, had just retired for the night, and was a little reluctant in getting up; but on this earnest solicitation he soon arose, and we both followed the woman to the tent, in which we found the apparently lifeless form of her husband.

On seeing him, Elder Tyler remarked, `I cannot administer to a dead man.' Brother Tyler requested me to stay and lay out the supposed dead brother, while he returned to his wagon to seek that rest which he needed so much. I immediately stepped back to the camp fire where several of the brethren were sitting and addressing myself to Elders Grant, Kimball and one or two others, I said: `Will you boys do just as I tell you?' The answer was in the affirmative.
We then went to work and built a fire near the tent which I and Elder Tyler had just visited; next we warmed some water and washed the dying man, whose name was Blair, from head to foot. I then anointed him with consecrated oil over his whole body, after which we laid hands on him and commanded him in the name of Jesus Christ to breathe and live. The effect was instantaneous. The man who was dead to all appearances immediately began to breathe, sat up in his bed and commenced to sang a hymn. His wife, unable to control her feelings of joy and thankfulness, ran through the camp exclaiming: `My husband was dead, but is now alive. Praised be the name of God. The man who brought the buffalo meat has healed him.'

This circumstance caused a general excitement in the whole camp, and many of the drooping spirits began to take fresh courage from that very hour. After this the greater portion of my time was devoted to waiting on the sick.

`Come to me,' `help me,' `please administer to my sick wife,' or `my dying child,' were some of the requests that were made of me almost hourly for some time after I had joined the immigrants, and I spent days going from tent to tent administering to the sick.

Truly the Lord was with me and others of his servants who labored faithfully together with me in that day of trial and suffering. The result of this our labor of love certainly redounded to the honor and glory of a kind and merciful God. In scores of instances when we administered to the sick, and rebuked the diseases in the name of the Lord Jesus Christ, the sufferers would rally at once; they were healed almost instantly. I believe I administered to several hundreds in a single day; and I could give names of many whose lives were saved by the power of God. But I will only give the details in one more instance.

One evening after having gone as far as Fort Bridger I was requested by a sister to come and administer to her son, whose name was Thomas. He was very sick, indeed, and his friends expected he would die that night. When I came to the place where he lay he was moaning pitifully, and was almost too weak to turn around in his bed. I felt the power of God resting upon me, and addressing the young man, said, `Will you believe the words I tell you?' His response was `Yes.' I then administered to him, and he was immediately healed. He got up, dressed himself, and danced a hornpipe on the end-board of a wagon, which I procured for that purpose.

But notwithstanding these manifestations of the Lord's goodness, any of the immigrants whose extremities were frozen, lost their limbs, either whole or in part. Many such I washed with water and castile soap, until the frozen parts would fall off, after which I would sever the shreds of flesh from the remaining portions of the limbs with my scissors. Some of the emigrants lost toes, others fingers, and again others whole hands and feet; one woman who now resides in Koosharem, Piute Co., Utah, lost both her legs below the knees and quite a number who survived became cripples for life.

But so far as I remember there were no fresh cases of frozen limbs after my arrival in camp. As the train moved forward in the day time I would generally leave the road in search of game; and on these expeditions killed and dressed a number of buffaloes, distributing their meat among the people. On one occasion when I was lagging behind with a killed buffalo, an English girl by the name of Griffin gave out completely, and not being able to walk any further, she lay down her head in the snow. When I saw her disabled condition I lifted her on my saddle, the horse being loaded with buffalo meat, and in this condition she road into camp.

Soon more relief companies were met and as fast as the baggage was transferred into the wagons, the handcarts were abandoned one after another, until none were left.
I remained with the immigrants until the last of Captain Martin's company arrived in Salt Lake City on the thirtieth day of November, 1856.

I have but a very little to say about the sufferings of Captain Martin's company before I joined it; but it had passed through terrible ordeals. Women and the larger children helped the men to pull the handcarts, and in crossing the frozen streams, they had to break the ice with their feet. In fording the Platte River, the largest stream they had to cross after the cold weather set in, the clothes of the immigrants were frozen stiff around their bodies before they could exchange them for others. This is supposed to have been the cause of the many deaths which occurred soon afterwards. It has been stated on good authority that nineteen immigrants died one night.

The survivors who performed the last acts of kindness to those who perished, were not strong enough to dig the graves of sufficient depth to preserve the bodies from the wild beasts, and wolves were actually seen tearing open the graves before the company was out of sight. Many of the survivors, in witnessing the terrible afflictions and losses, became at last almost stupefied or mentally dazed, and did not seem to realize the terrible condition they were in. The suffering from the lack of sufficient food also told on the people. When the first relief teams met the immigrants, there was only one day's quarter rations left in camp.  [2]
Basic Mormon Beliefs About Jesus Christ, Family, and Meaning
It is somewhat well known that in 1863 when Charles Dickens traveled from England to New York with eight hundred Mormons aboard the ship Amazon with the intent to "bear testimony against them if they deserved it, as I fully believed they would." But he was surprised to find them "strikingly different" from other emigrants and described them as "the pick and flower of England."1
Less well known is Sir Arthur Conan Doyle's visit to Utah more than thirty years after writing a book set among "sinister" and "nefarious" Mormons in Salt Lake City. He admitted that he had been misled before his visit by the writings of the time, and he apologized for his inaccurate portrayal. He wrote that he had "great respect for the Mormons."2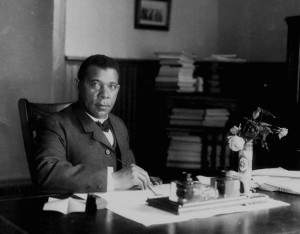 But a visit to the Mormons by prominent educator, author, orator, and presidential advisor, Booker T. Washington and what he thought about them is almost completely forgotten. This year marks the 100th anniversary of Washington's visit to Utah and The Deseret News recently published an article describing what brought him to Utah.
Booker T. Washington was the most prominent African-American of his generation. In late March 1913 he traveled to Utah to "'get right into the midst of the Mormons to see what kind of people they are, what they look like, what they are doing, and in what respect they are succeeding.'"
After his two-day visit, he wrote a 2,000-word account for the New York Age, which was one of the most influential African-American newspapers at that time.
"'They have certainly made the desert blossom as a rose,'" he wrote. "'I have never been among a more intelligent, healthy, clean, progressive, moral set of people than these people are.'"
During his visit he met with African-Americans and "local leaders, attended receptions in his honor and spoke to educators." He also spoke to a large assembly of University of Utah students, where he was "'greeted by vociferous applause.'"
Washington said of Utah students: "'It has been my privilege to address schools and universities in nearly every part of America, and I saw without hesitation that I have never addressed a college anywhere where the students were more alert, more responsive, more intelligent than is true of the students in these Mormon colleges.'"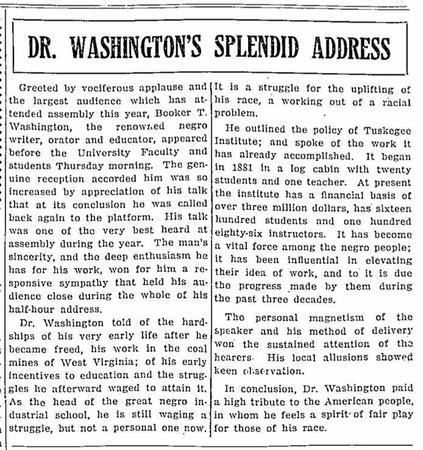 According to Max Mueller, who is writing a forthcoming paper titled "Booker T. Washington's March 1913," the superintendent of Salt Lake City schools visited Tuskegee Institute—the teachers college that Washington founded—and invited him to come and speak.
Washington's visit was evidently in response to an invitation, a curiosity about the Mormons, and possibly a quest to obtain funding for his college.
Mueller said that Washington hoped to "'create an independent, self-sufficient, respected community of industrious, conservative people'" and thought the Latter-day Saints were a model of that type of community. "'The saints and African Americans actually have a shared history of exclusion from the mainstream, of persecution. So they had that in common.'"
Washington wrote:
"'First  . . . the Mormons were most inhumanly persecuted almost from the first organization of their church. This was especially true in Missouri and Illinois. Hundreds of their followers were put to death. The courts gave them little protection. The mob that either killed or wounded the Mormons was seldom, if ever, punished. . . . but out of this inhuman and unjust treatment grew the strength of these people . . .

'The second parallel between the Mormon and the Negro is this. These people, I am sure, have been misrepresented before the world. . . . The Negro is suffering today just as the Mormons are suffering and have suffered, because people from the outside have advertised the worst in connection with Mormon life and they seldom called attention to the best in connection with the life of the Mormons.'"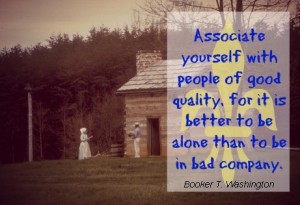 Washington's observations are also interesting because "at that time The Church of Jesus Christ of Latter-day Saints did not allow its members of African descent to be ordained to the priesthood." (All worthy males are ordained to the priesthood now.) And because of racially discriminatory policies of the time, Washington wasn't allowed to stay in the prestigious Hotel Utah.
But Mormons recognized their similarities with African-Americans and often "spoke out about extralegal violence against African-Americans."
Booker T. Washington visited Utah to "see what kind of people" the Mormons were because he knew the value of getting "right into the midst" of them:
"'I have learned by experience and observation that it is never safe to pass final judgment upon a people until one has had an opportunity to get into the real life of these people.'"
Notes:
1. The Voyage of the Amazon: A Close View of One Immigrant Company
2. 100 years since Booker T. Washington's historic visit to the Mormons
Reference:
100 years since Booker T. Washington's historic visit to the Mormons
This article was written by Paula Hicken, a member of The Church of Jesus Christ of Latter-day Saints.

Paula Hicken was an editor with the Neal A. Maxwell Institute for Religious Scholarship from 2000 to 2013. She earned her BA degree in English from Brigham Young University. She edited Insights, the Maxwell Institute newsletter, and was the production editor for Faith, Philosophy, Scripture, Hebrew Law in Biblical Times (2nd ed.), Third Nephi: An Incomparable Scripture, and was one of the copy editors for Analysis of the Textual Variants of the Book of Mormon. She also helped manage the Maxwell Institute intellectual property and oversaw rights and permissions. She has published in the Ensign, the Liahona, the LDS Church News, and the FARMS Review.
Additional Resources:
http://youtu.be/9_3gsa65avY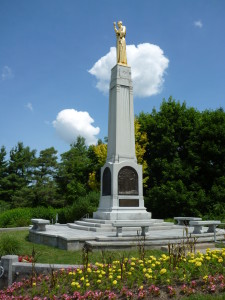 Torleif S. Knaphus was born in Norway on December 14, 1881. At a very young age his parents noticed his extreme talent for art. They encouraged it, and he developed his skills. At age 15, Torleif became an art apprentice painting houses and decorative furniture. In 1901, he traveled to Oslo to pursue more formal art studies. While there, his roommate invited him to attend a Latter-day Saint concert. He enjoyed the concert and began attending meetings of The Church of Jesus Christ of Latter-day Saints (which church is often misnamed the "Mormon Church"). He said, "It was easy for me to see and understand that this was the only true Church of God."
Torleif was baptized at the age of 21 in a river that was frozen and had to be cut with a saw. His love of the gospel and strong testimony caused him to turn down an art scholarship to Rome in order to immigrate to Utah in 1905. That was the beginning of Torleif's lifelong association with church art projects. He worked on many, many temples and was even called to serve a mission in Paris just to study art. This time was a wonderful boon to him, especially since he had given up the chance to study in Rome.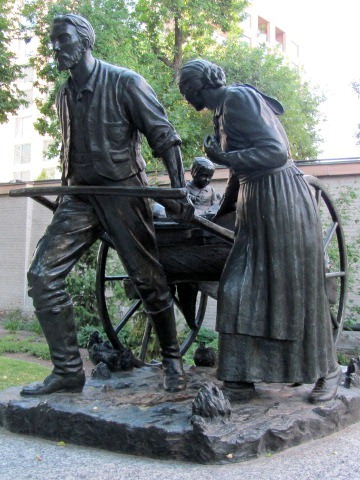 Upon returning home, Torleif continued his work on temples and in the 1920s completed the original Handcart Pioneers statue. In 1947, he completed the larger replica of the same statue that is now displayed on Temple Square.
Torleif's artistic works for The Church of Jesus Christ of Latter-day Saints are found in many places around the United States. Perhaps none are so large and recognizable, however, as his monument of the angel Moroni which stands on the Hill Cumorah.
The Church acquired the land for the Hill Cumorah in 1928, and immediately Torleif recommended to the Brethren [church leaders] that a monument should stand there commemorating the important event of Moroni visiting Joseph Smith and giving him the brass plates.
While the Brethren had not commissioned Torleif to create this monument, Torleif felt so strongly about it that he created seven sketches on his own and went to the Lord in prayer for guidance about which sketch was the most accurate and if he should formally present his plan to the Brethren. One night in 1929 he climbed Ensign Peak in Salt Lake City and knelt in prayer, with his sketches spread out on the ground. In answer to his plea, an angel appeared to him and pointed to one of the sketches saying, "This is the one." The angel also told Torleif to visit the Brethren in the church offices the next morning and that they would be waiting for him.
The next day, Torleif did as he had been instructed. The Brethren welcomed him and unanimously chose the picture the angel had singled out. Official permission to begin the project soon followed. Torleif was understandably very private about his encounter with the angel. He only shared his experience a couple of times, and when a friend asked him if the angel had been Moroni, Torleif said, "That's my secret." His second wife, Rebecca, though, said Torleif had told her it had been the angel Moroni.
The final statue of Moroni stands 9 feet tall and is gold plated. It rests on a granite pillar, which Torleif also created. He spent five years on the design and creation of the monument, which was more than double the time he spent on any other single work of art in his life.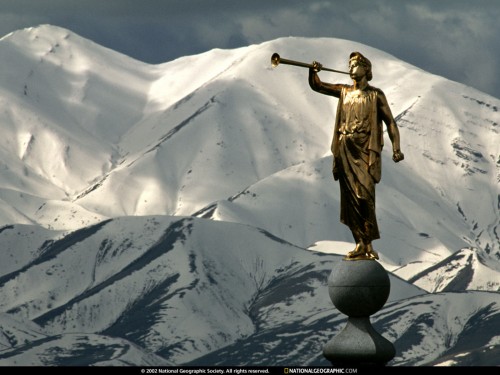 Immediately after Torleif had been granted permission to work on the project, he looked for a model. He found the physique he wanted in Elwin Clark, a bricklayer, but he felt Elwin's face was too young to accurately represent the mature Moroni. He fasted and prayed for a suitable model for the face. One day an older gentleman caught his eye in the city. After following him for some time, Torleif approached the man and asked if he would consider being a model for him. He persuaded the man, who had just moved to Utah from Wyoming, to come with him to his studio right then.
Elwin was already at the studio waiting for Torleif. To everyone's surprise, Elwin recognized the older man as his father, Hyrum Don Carlos Clark. This "coincidence" confirmed to Torleif that these men were the appropriate models for him to use.
The monument was placed on the Hill Cumorah in 1935, which had been replenished during the previous year with 10,000 trees on its barren landscape. Each of the four sides of the base has a bronze plaque depicting a significant event which took place in the area: the west side shows Moroni delivering the plates to Joseph Smith; the south side shows Moroni revealing the plates to the three witnesses; the east side depicts Joseph Smith showing the plates to the eight witnesses; and on the north side is the text from Moroni 10:4–5, which reads, "And when ye shall receive these things, I would exhort you that ye would ask God, the Eternal Father, in the name of Christ, if these things are not true; and if ye shall ask with a sincere heart, with real intent, having faith in Christ, he will manifest the truth of it unto you, by the power of the Holy Ghost. And by the power of the Holy Ghost ye may know the truth of all things."
The statue of Moroni shows him holding the plates in his left arm while raising his right arm to call attention to the gospel message. Other religious symbols are explained to visitors on nearby plaques.
As for Torleif's personal life, he married Emilia "Millie" Helena Christensen in 1909 in the Salt Lake Temple. However, she passed away in 1931, leaving six children, the youngest just 15 months old. He refused to split up the family, despite offers from friends to adopt the younger children, and did his best to be both father and mother to his children until he remarried eight years later, a woman named Rebecca Marie Knaphus.
A reporter asked Torleif in the late years of his life what he considered his greatest work. He said, gesturing to some family photos and a pedigree chart on his wall, "My family and this genealogical research have been my greatest work in life." Historians have estimated that Torleif personally submitted 10,000 of his Norwegian ancestors' names for temple work. Elder LeGrand Richards of the Quorum of the Twelve Apostles said he knew of no other person who had done more genealogy work than Torleif. Torleif passed away June 14, 1965, at the age of 83.
It is easy to look back on Torleif's life and see many turning points which led him to the gospel, but which could have gone another way. For example, what if his roommate had not invited him to attend that concert in the first place? God's hand is truly guiding each of our lives. If we let Him, He will use us for His purposes and will make a masterpiece out of us. Torleif had such an impact for good in the lives of those around Him because He turned His life to God.
This article was written by Doris White, a member of The Church of Jesus Christ of Latter-day Saints.
Additional Resources:
The Lord Jesus Christ in Mormonism
Joseph Smith: Prophet of the Restoration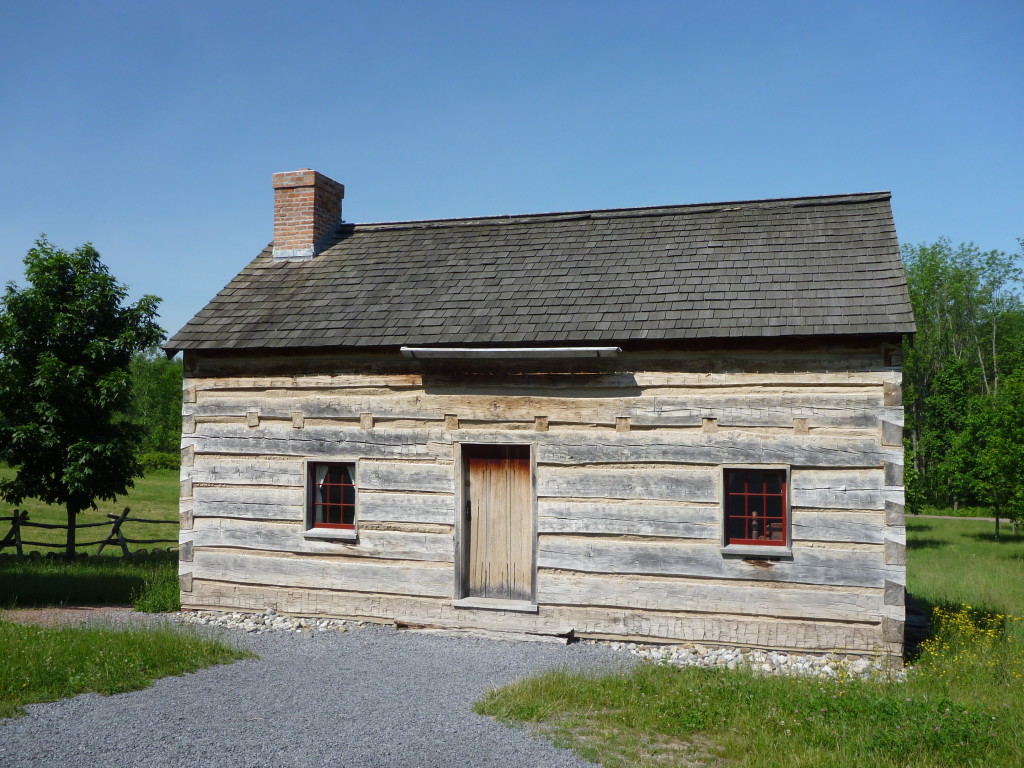 This third-person account from Oliver Cowdery of Joseph Smith's experience when he prayed in his home and received a vision of the angel Moroni is a very special one. It had been three years since Joseph's vision of God the Father and His Son, Jesus Christ. Joseph felt he needed more guidance, and thus prayed for more. While Joseph shares a record of this experience in his own words in Joseph Smith—History 1:29–47, the emotions he obviously conveyed to Oliver are depicted more vividly in this account, as published in Messenger and Advocate, Volume 1, No. 5, (February 1835), 79.
On the evening of the 21st of September, 1823, previous to retiring to rest, our brother's mind was unusually wrought up on the subject which had so long agitated his mind—his heart was drawn out in fervent prayer, and his whole soul was so lost to every thing of a temporal nature, that earth, to him had lost its charms, and all he desired was to be prepared in heart to commune with some kind messenger who could communicate to him the desired information of his acceptance with God.

At length the family retired and he, as usual, bent his way, though in silence, where others might have rested their weary frames 'locked fast in sleep's embrace,' but repose had fled and accustomed slumber had spread her refreshing hand over others beside him—he continued still to pray—his heart though once hard and obdurate, was softened, and that mind which had often flitted, like the "wild bird of passage," had settled upon a determined basis not to be decoyed or driven from its purpose.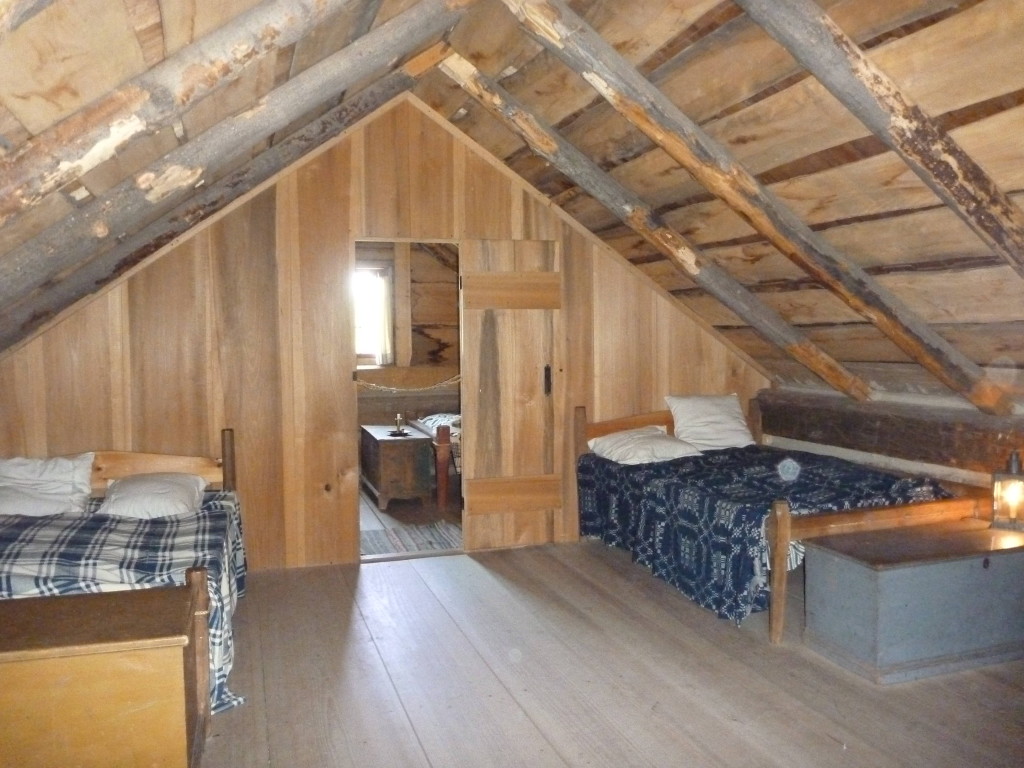 A unique part of Joseph's situation in this case was that he was not alone. He prayed in silence because he shared the room (and also his bed) with several siblings. It is remarkable to me that they were all completely unaware of the presence of Joseph' visitor later in the night. On the other hand, it is not remarkable. If God did not want them to be aware of what was going on, that was certainly easy enough to accomplish. Also, heavenly messengers can only be seen with spiritual eyes. There are several instances recorded in Church history when heavenly personages were present in larger groups and some of those present could not see the messengers, even though they were aware of their presence from those who could see them.
In this situation hours passed unnumbered—how many or how few I know not, neither is he able to inform me, but supposes it must have been eleven or twelve, and perhaps later as the noise and bustle of the family, in retiring, had long since ceased.

While continuing in prayer for a manifestation in some way that his sins were forgiven, endeavouring to exercise faith in the scriptures, on a sudden a light like that of day, only of a purer and far more glorious appearance and brightness, burst into the room. Indeed to use his own description, the first sight was as though the house was filled with consuming and unquenchable fire. This sudden appearance of a light so bright, as most naturally be expected, occasioned a shock or sensation, visible to the extremities of the body. It was, however, followed with a calmness and serenity of mind, and an overwhelming rapture of joy that surpassed understanding, and in a moment a personage stood before him.
Now in Joseph's words, from his own account:
Not only was his robe exceedingly white, but his whole person was glorious beyond description, and his countenance truly like lightning. The room was exceedingly light, but not so very bright as immediately around his person. When I first looked upon him, I was afraid; but the fear soon left me.

He called me by name, and said unto me that he was a messenger sent from the presence of God to me, and that his name was Moroni; that God had a work for me to do; and that my name should be had for good and evil among all nations, kindreds, and tongues, or that it should be both good and evil spoken of among all people (JS—H 1:32–33).
Moroni conversed with Joseph three separate times, for several hours—in fact, through the night until morning—and shared many instructions with Joseph.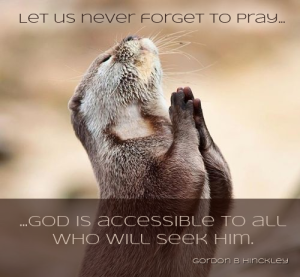 What a wonderful personal experience. Joseph Smith was an example to us because he was called of God to be the prophet to restore the fulness of the gospel of Jesus Christ in the last days. His examples to us of the power of sincere prayer are before he was officially called, though, or at least before he was fully aware of that call. He was a young boy of 14 when his first prayer was answered. This second marvelous manifestation occurred when he was only 17. Though it may not be necessary for us to receive personal visions of heavenly messengers, we can just as certainly receive answers to our own personal prayers through the witness of the Holy Spirit. This is a witness that cannot be denied once it is felt, but we have to put in the work on our end to be humble, to have meaningful communication with our Heavenly Father, and to allow the Spirit to come into our hearts and souls.
Additional Resources:
Joseph Smith: Prophet of the Restoration
Request a free copy of The Book of Mormon (Another Testament of Jesus Christ)
Mark L. McConkie, a professor in the school of public affairs at the University of Colorado, compiled hundreds of eye witness accounts of Joseph Smith to create his book Remembering Joseph: Personal Recollections of Those Who Knew the Prophet Joseph Smith. Below are three separate records from Oliver Huntington recalling prophecies of Joseph Smith which he also saw come to pass.
Joseph Prepared a Route for the Saints to Take across the Rocky Mountains
Monday Sept. 27th [1897] . . . I met that day, at the Hall of Relicks, Hopkins G. Pendar an old Nauvoo Mormon, and from him learned that Joseph Smith just before he was killed, made a sketch of the future home of the saints in the Rocky Mountains, and their route or road to that country as he had seen in vision; a map or drawing of it.

(Oliver B. Huntington, "History of the Life of Oliver B. Huntington, Written by Himself 1878–1990," typescript copy, BYU Special Collections, Harold B. Lee Library, Provo, Utah, 50.)
As Oliver states below, it is no secret that Joseph Smith knew when he turned himself in at Carthage Jail (on spurious charges) that he was going to his death. He did all he could to prepare the Saints for this event. He knew that they were in God's hands even during his life and prophesied of God's will for the Saints even for the time following his death.
Joseph Sacrificed Himself to Protect the Saints
I have just learned from Brother Peter W. Cownover another evidence of the certainty in the Prophet's mind that he was going to Carthage to be slain as a sacrifice for the Saints.

Brother Cownover had been to Carthage in charge of prisoners arrested by the county sheriff, and when he reached that place he and the prisoners were all thrown into jail together, without judge or jury, and after they were liberated he returned to Nauvoo, and arrived just as Joseph was starting for Carthage. After usual salutations, Brother Cownover asked Joseph where he was going.

"I am going to Carthage to give myself up," was his reply.

Brother Cownover said, "If you go there they will kill you."

"I know it," replied the Prophet, "but I am going. I am going to give myself for the people, to save them."

(Oliver B. Huntington, "Letter to the Editor [Susa Gates]," Young Woman's Journal 2, no. 3 [December 1890]: 125; see also "Philo Dibble Autobiography [1806–c. 1843]," in "Early Scenes in Church History," Four Faith Promoting Classics [Salt Lake City, Utah: Bookcraft, 1968], 79.)
Joseph prophesied Saints would live in Nauvoo for only seven years, then go to Rocky Mountains.
My father was living in a good hewed log house in 1840 when one morning as the family all sat at breakfast old Father Joseph Smith, the first Patriarch of the Church and father of the Prophet Joseph, came in and sat down by the fire place, after declining to take breakfast with us, and there he sat some little time in silence looking steadily in the fire. At length he observed that we had been driven from Missouri to this place; with some passing comments, he then asked this question: "And how long, Brother Huntington, do you think we will stay here?" As he asked this question I noticed a strange, good-natured expression creep over his whole being—an air of mysterious joy.

Father answered, after just a moment's hesitation, "Well, Father Smith, I can't begin to imagine."

"We will just stay here seven years," he answered. "The Lord has told Joseph so—just seven years," he repeated. "Now this is not to be made public; I would not like to have this word go any further," said the Patriarch, who leaned and relied upon his son Joseph in all spiritual matters as much as boys generally do upon their parents for temporalities. There were then two or three minutes of perfect silence. The old gentleman with more apparent secret joy and caution in his countenance said, "And where do you think we will go to when we leave here, Brother Huntington?" Father did not pretend to guess; unless we went back to Jackson County.

"No," said the old Patriarch, his whole being seeming to be alive with animation. "The Lord has told Joseph that when we leave here we will go into the Rocky Mountains; right into the midst of the Lamanites."

This information filled our hearts with unspeakable joy, for we knew that the Book of Mormon and this gospel had been brought to light more for the remnants of Jacob upon this continent than for the Gentiles.

Father Smith again enjoined upon us profound secrecy in this matter and I don't think it was ever uttered by one of Father Huntington's family. The history of Nauvoo shows that we located in Nauvoo in 1839 and left it in 1846.

The Church did move to the Rocky Mountains into the midst of the Indians or Lamanites—or more properly speaking the Jews—and here expect to live until we move to the spirit land or the Lord moves us somewhere else.

(Oliver B. Huntington, "Prophecy," Young Woman's Journal 2, no. 7 [April 1891]: 314–15).
Joseph Smith was a truly remarkable man. He was a prophet called of God in these last days to restore the fulness of the gospel of Jesus Christ. He prophesied many things which came to pass. People like Oliver Huntington kept good records of these things, as Joseph himself in fact did. Learning more about Joseph Smith's life brings any person of faith to the conclusion that he was exactly what he claimed to be: a humble man of common upbringing who was called of God to build His kingdom on the earth.
This article was written by Doris White, a member of The Church of Jesus Christ of Latter-day Saints.
Additional Resources:
Joseph Smith: Prophet of the Resttoration
The Book of Mormon (Another Testament of Jesus Christ)
The Lord Jesus Christ in Mormonism