by Doris White
The Church of Jesus Christ of Latter-day Saints (frequently nicknamed the "Mormon Church") has recently released a new study manual for teenagers who study the Doctrine and Covenants, a book of modern scripture that records the organization of the Church and its early history.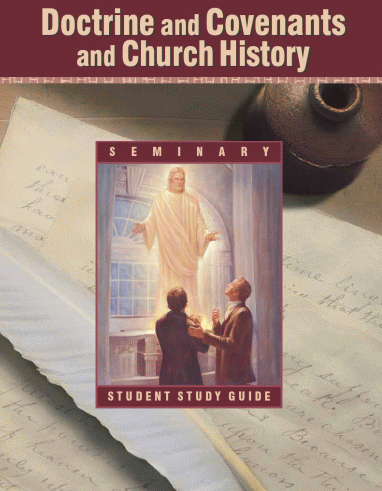 While the study of the Doctrine and Covenants for teenagers is certainly not new, the significance of this new manual is substantial. Several controversial events of Mormon history are covered in this manual. Whereas before, the focus was mainly the doctrine that is contained in the book and the history that brought about the revelation of those doctrines, the new manual also teaches the background about some potentially divisive episodes. Church leaders have obviously recognized that it is important to be very clear about these episodes and doctrines so that from a younger age members of the Church will know the truth and will not be so easily misled by enemies of The Church of Jesus Christ who present half truths or only portions of past events that, by themselves and out of context, could lead to a loss of faith.
Having an accurate understanding of circumstances, as well as an accurate portrayal of all the facts, gives the reader a fuller understanding of doctrines and events. There are some people who are very antagonistic towards The Church of Jesus Christ of Latter-day Saints. Some of them willingly distort the truth to damage others' faith. Some have honest misconceptions about the history of the Church and feel they are doing Church members a favor by telling them how it "really" is. By taking a new approach with the youth of today, church leaders are giving them the truth early so they can judge for themselves what is truth and what is not. Read more
by
Reasons for the Original Exodus
In a bone-chilling temperature of -12°Fahrenheit, 1,000 people gathered in Nauvoo, Illinois, on February 3, 1996, to remember the original Mormon Exodus from the Saints' beloved city. Members of The Church of Jesus Christ of Latter-day Saints (often inadvertently referred to as "Mormons") had been forced from their homes many times before, but this occasion in 1846 was the last time. Then president of the Church, Brigham Young, said:
We could have remained sheltered in our homes had it not been for the threats and hostile demonstrations of our enemies. Our only means of avoiding a rupture was by starting in midwinter. Our homes, gardens, orchards, farms, streets, bridges, mills, public halls, magnificent Temple . . .  we leave as a monument of our patriotism, industry, economy, uprightness of purpose and integrity of heart (History of the Church, 7:603).
The Saints were, this time, leaving not only their homes and city behind, but (as they thought), their country. Heading for the unsettled West, they intended to leave the United States, where they had endured so much persecution. However, the Utah Territory, where they settled, soon became part of the United States after the war with Mexico. Read more
The Church of Jesus Christ of Latter-day Saints (which church is often inadvertently referred to as the "Mormon Church"), is full of stories of ordinary people who made extraordinary sacrifices for their beliefs. All Latter-day Saints ("Mormons") are encouraged to remember this history, whether they are direct descendants of the earliest Mormon pioneers or not, because we can all learn so much from these amazing people.
George Laub is one such ordinary man who joined the Church early on and remained faithful throughout his life. However, he is not a man with whom most Mormons today are familiar. A journal of his is preserved in the LDS Church Archives and is quite instructional.
A man without a great deal of education, George Laub did the best he could with what he had, and he learned more as he went along. He, like Joseph Smith, learned more through the Holy Ghost than he had opportunity to learn in a formal education setting. His journal is in the language of a frontiersman, but his faith is like Job's.
George Laub's Personal Accounts of Joseph Smith and Brigham Young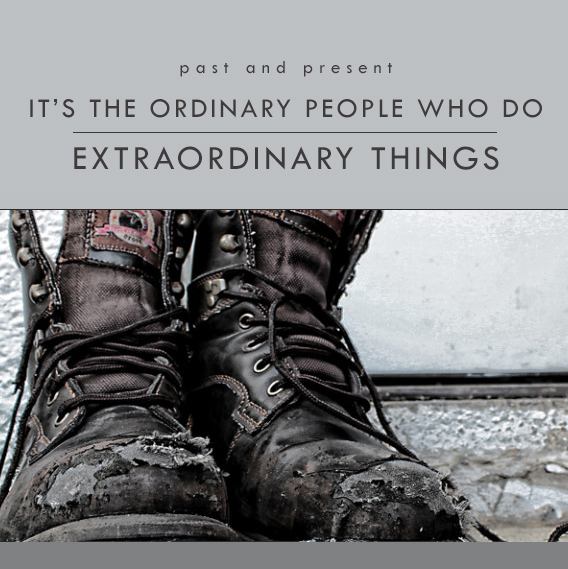 George Laub's personal accounts of many of Joseph Smith's and Brigham Young's sermons provide excellent documentation of some things that may otherwise have been lost, including a sermon from Hyrum Smith on the "plurality of gods." Laub also recorded his own version of the Prophet Joseph Smith's famous "King Follett Discourse" from April 7, 1844, which "explores startling ideas about the nature of God and the universe and about man's eternal identity and potential godhood" ("George Laub's Nauvoo Journal," edited by Eugene England, BYU Studies, 1978). Read more
Extraordinary Mormon Women
Women belonging to The Church of Jesus Christ of Latter-day Saints have always done remarkable things. Emma Smith, first president of the Latter-day Saint women's organization, told the women working with her, "We are going to do something extraordinary" (Relief Society Minute Book, Nauvoo, Illinois, March 17, 1842, Church History Library, 12), and they haven't stopped doing extraordinary things since their organization on March 17, 1842.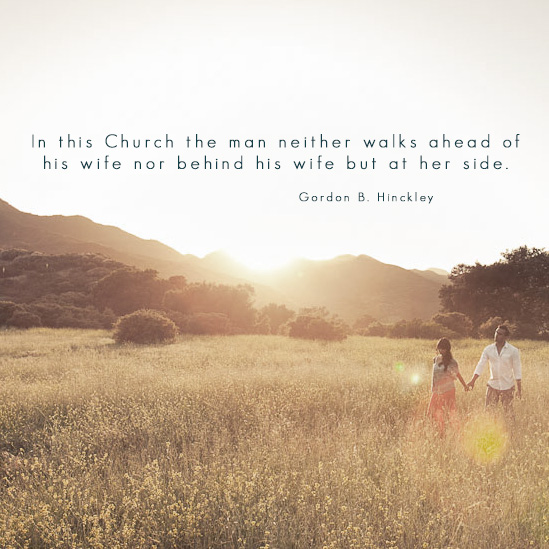 Read more
Mary Ellen Smoot was the thirteenth General President of the Relief Society, an official auxiliary of The Church of Jesus Christ of Latter-day Saints. She served from 1997 to 2002.
Early Life of Mary Ellen Smoot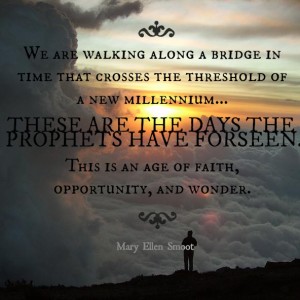 Mary Ellen was born August 19, 1933, in Ogden, Utah. Her parents, Melvin and LaVora Blood Smith Wood, were a Mormon family, descendants of early Mormon pioneers. "Mormon" is a nickname sometimes used to describe members of The Church of Jesus Christ of Latter-day Saints. Her parents taught their six daughters to live the gospel and to work hard. They grew their own food and raised animals, all of which Mary Ellen helped with. She also worked in her grandfather's canning factory. She developed a strong love of genealogy and authored several books on the subject.
As a teenager, Mary Ellen became involved in student government and held a number of volunteer church positions, which gave her experience in leadership. When she and her family attended a local Mormon conference, Harold B. Lee, a future prophet, was presiding. He invited her to come forward, without warning, to share her testimony of the gospel of Jesus Christ. Read more
The word "patriarch" is more commonly used in religious references. In Judaism, for example, "patriarch" may be used to refer to one of the three forefathers of Israel – Abraham, Isaac, and Jacob. The word may also be used in reference to the twelve sons of Jacob, or the twelve tribes of Israel – Reuben, Simeon, Levi, Judah, Dan, Naphtali, Gad, Asher, Issachar, Zebulun, Joseph, and Benjamin.) Or, it may refer to the antediluvian ancestors of the human race.
The word "patriarch" is formed from a combination of the Greek words for father and rule. Therefore, a layman's definition of the word "patriarch" is a father who rules. The term is used today to refer to a male head of a household or organization. In that sense, a father would be considered the patriarch of his home.
The Office of Church Patriarch 
In The Church of Jesus Christ of Latter-day Saints (inadvertently referred to as the Mormon Church by the media and others), "Patriarch" is an office in the Melchizedek Priesthood. A patriarch is ordained to give special blessings, called patriarchal blessings, to worthy members of the Church. The blessing is recorded and is retained by the Church. Fathers, as patriarchs of their homes, may also give special blessings to their wife and children, but those blessings are generally not recorded or retained by the Church.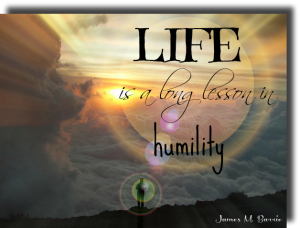 In the early history of The Church of Jesus Christ, one man was called to be the Church Patriarch The call to serve in this office was based on heredity starting with Joseph Smith, Sr., the father of the first prophet of The Church of Jesus Christ, Joseph Smith. There was a period of about a decade when Acting Patriarchs were called who were not in the direct family line. Those Acting Patriarchs included: Nicholas G. Smith (October 1932 to October 1934), Frank B. Woodbury (June 1935 to October 1937), and George F. Richards (October 1937 to October 1942). Read more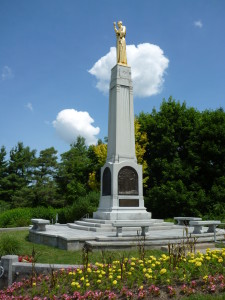 Torleif S. Knaphus was born in Norway on December 14, 1881. At a very young age his parents noticed his extreme talent for art. They encouraged it, and he developed his skills. At age 15, Torleif became an art apprentice painting houses and decorative furniture. In 1901, he traveled to Oslo to pursue more formal art studies. While there, his roommate invited him to attend a Latter-day Saint concert. He enjoyed the concert and began attending meetings of The Church of Jesus Christ of Latter-day Saints (which church is often misnamed the "Mormon Church"). He said, "It was easy for me to see and understand that this was the only true Church of God."
Torleif was baptized at the age of 21 in a river that was frozen and had to be cut with a saw. His love of the gospel and strong testimony caused him to turn down an art scholarship to Rome in order to immigrate to Utah in 1905. That was the beginning of Torleif's lifelong association with church art projects. He worked on many, many temples and was even called to serve a mission in Paris just to study art. This time was a wonderful boon to him, especially since he had given up the chance to study in Rome. Read more
When you read the Doctrine and Covenants along with at least part of the historical background of each revelation contained therein, the words take on a much more personal meaning. I've read the words of the Doctrine and Covenants before, but I have never truly studied the whole book, and as I do so, I am strengthening my personal witness of the Prophet Joseph Smith and his relationship to the Lord.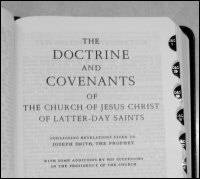 Section 5 of the Doctrine and Covenants was revealed to Joseph about eight months after Section 3 was received. Martin Harris, a man 22 years Joseph Smith's senior, had done a great deal to help Joseph in his work of translating the work which was eventually published as the Book of Mormon. However, he pushed Joseph to let him borrow the 116-page manuscript of the work they had translated so far and lost it. Section 3 covers the Lord's feelings about the matter. Section 5 is addressed to Martin Harris, but it is important for the reader to have the background of the lost manuscript. Read more
Mark L. McConkie, a professor in the school of public affairs at the University of Colorado, compiled hundreds of eye witness accounts of Joseph Smith to create his book Remembering Joseph: Personal Recollections of Those Who Knew the Prophet Joseph Smith. Below are three separate records from Oliver Huntington recalling prophecies of Joseph Smith which he also saw come to pass.
Joseph Prepared a Route for the Saints to Take across the Rocky Mountains
Monday Sept. 27th [1897] . . . I met that day, at the Hall of Relicks, Hopkins G. Pendar an old Nauvoo Mormon, and from him learned that Joseph Smith just before he was killed, made a sketch of the future home of the saints in the Rocky Mountains, and their route or road to that country as he had seen in vision; a map or drawing of it.

(Oliver B. Huntington, "History of the Life of Oliver B. Huntington, Written by Himself 1878–1990," typescript copy, BYU Special Collections, Harold B. Lee Library, Provo, Utah, 50.)
As Oliver states below, it is no secret that Joseph Smith knew when he turned himself in at Carthage Jail (on spurious charges) that he was going to his death. He did all he could to prepare the Saints for this event. He knew that they were in God's hands even during his life and prophesied of God's will for the Saints even for the time following his death.
Joseph Sacrificed Himself to Protect the Saints
I have just learned from Brother Peter W. Cownover another evidence of the certainty in the Prophet's mind that he was going to Carthage to be slain as a sacrifice for the Saints. Read more
On a June day in 2012, my husband and I pulled in to Palmyra, New York. I had wanted to go to the Sacred Grove for years, and I was excited about the opportunity that had finally come to visit it and many other historical sites of The Church of Jesus Christ of Latter-day Saints (which church is often misnamed the "Mormon Church"). It was pretty early in the morning that day, so we were lucky enough to have the place to ourselves for a little bit.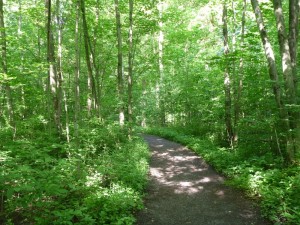 We walked by the Smith Family Home and back into the trees to take advantage of the fact that we were alone. As we quietly walked through the grove of beautiful trees, I thought to myself, "Heavenly Father and Jesus Christ appeared here!" Just that thought filled me with a sense of awe and reverence. I have been in holy places before, but this was a wonderful and unique experience.
I was born to parents who are both faithful members of The Church of Jesus Christ of Latter-day Saints and, I was raised in the teachings of the Church. I have heard the story of the First Vision all my life, but being in the place where it actually occurred strengthened my personal witness of its veracity. Read more