The Church of Jesus Christ of Latter-day Saints (which church is often inadvertently referred to as the "Mormon Church"), is full of stories of ordinary people who made extraordinary sacrifices for their beliefs. All Latter-day Saints ("Mormons") are encouraged to remember this history, whether they are direct descendants of the earliest Mormon pioneers or not, because we can all learn so much from these amazing people.
George Laub is one such ordinary man who joined the Church early on and remained faithful throughout his life. However, he is not a man with whom most Mormons today are familiar. A journal of his is preserved in the LDS Church Archives and is quite instructional.
A man without a great deal of education, George Laub did the best he could with what he had, and he learned more as he went along. He, like Joseph Smith, learned more through the Holy Ghost than he had opportunity to learn in a formal education setting. His journal is in the language of a frontiersman, but his faith is like Job's.
George Laub's Personal Accounts of Joseph Smith and Brigham Young
George Laub's personal accounts of many of Joseph Smith's and Brigham Young's sermons provide excellent documentation of some things that may otherwise have been lost, including a sermon from Hyrum Smith on the "plurality of gods." Laub also recorded his own version of the Prophet Joseph Smith's famous "King Follett Discourse" from April 7, 1844, which "explores startling ideas about the nature of God and the universe and about man's eternal identity and potential godhood" ("George Laub's Nauvoo Journal," edited by Eugene England, BYU Studies, 1978). Read more
Extraordinary Mormon Women
Women belonging to The Church of Jesus Christ of Latter-day Saints have always done remarkable things. Emma Smith, first president of the Latter-day Saint women's organization, told the women working with her, "We are going to do something extraordinary" (Relief Society Minute Book, Nauvoo, Illinois, March 17, 1842, Church History Library, 12), and they haven't stopped doing extraordinary things since their organization on March 17, 1842.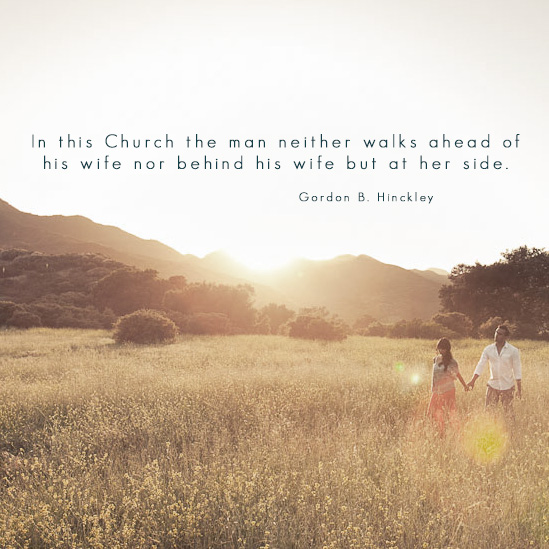 The Relief Society, which Emma Smith headed originally, is today a world-wide women's organization—one of the world's oldest and largest. Its female members strengthen families and homes and seek to provide relief to those in need, all while increasing personal faith and righteousness. Joseph Smith, first prophet of The Church of Jesus Christ, said of the Relief Society's organization, "The Church was never perfectly organized until the women were thus organized" (Quoted in Sarah M. Kimball, "Auto-biography," Woman's Exponent, Sept 1, 1883, 51). Mormon women have always been recognized and appreciated for their unique skills and potential.
The Church of Jesus Christ of Latter-day Saints (often inadvertently referred to as the "Mormon Church") was organized on April 6, 1830. Historically, women have not had as many freedoms as men have had, even in the United States, which prides itself on its liberated view of individual rights. Women's rights were long-awaited and long fought-for in being made law and in becoming more accepted in society. The Church of Jesus Christ has stood out as a champion of women since its restoration in 1830 and has been at the forefront of women's rights in all that movement's most positive goals.
Overcoming the Oppression of Women
It is hard for us to believe now, but even as late as 1830 and beyond, married women were not recognized, at least by the law, as more than mere possessions of their husbands. The English Common Law was accepted widely and stated:
By marriage, the husband and wife are one person in law; that is, the legal existence of woman is merged in that of her husband. He is her baron or lord, bound to supply her with shelter, food, clothing and medicine, and is entitled to her earnings and the use and custody of her person, which he may seize wherever he may find it (History of Woman Suffrage, Vol. 6, p.961).
Women were so bound by the law that it was very difficult for them to work to obtain personal funds. It was also very difficult for them to gain higher education and to escape from unhappy, oppressive marriages. They had few rights and freedoms if they were unmarried and seemingly even fewer if they were married. They were trapped in a society which largely viewed them as cooks and housekeepers who were able and expected to provide children as heirs and workers. For the most part, women were not seen as having the capacity for higher intellectual pursuits or for being able to contribute to society in any way outside the home.
Negative Effects of the Feminist Movement
This mindset continued well into the 20th century until the feminist movement really took hold. It wasn't until 1920 that an amendment was signed into law giving all adult women the right to vote in America, but there was still a long way to go in the fight for women's rights. For several more decades it was common practice for a woman to lose her job when she married and, if not then, certainly when she became pregnant.
Great strides have been made in the last 100 years liberating women from being viewed as possessions. However, somewhere along the way, the true end goal of being valued equally was lost, and many pioneers in the quest for women's rights began to look beyond the mark. The pendulum seems to have swung to the opposite extreme, telling women they are worthless unless they are treated exactly like men with the same contributions and expectations. This attitude is just as harmful as telling women they are worth less than men. The true spirit of feminism should be that women are just as valuable as men are in their own right. They have their own strengths and talents to offer and should be valued equally for what they bring to the table as men are for what they bring to the table.
I want to be valued for who I am and what I have to offer because I am human, I am a daughter of God, and I have worth. Telling me that because I am a woman I am worthless is just as harmful and hurtful as telling me that I must not be worth the same as a man unless I act exactly like him and am treated exactly like him. We as women need to be proud of our divine qualities. The world is in need of these qualities, but the harm of modern feminism is the idea that these qualities should be dropped by everyone because they are feminine. I am proud of being a woman and realize that many feminine qualities are just what the world needs more of today.
Mormon Feminism and Mormon Doctrine
Mormon doctrine teaches, however, that "gender is an essential characteristic of individual premortal, mortal, and eternal identity and purpose" ("The Family: A Proclamation to the World"). Society is fighting against this eternal truth.
Many people have fought for women to have the freedom to choose their own futures. Free will is also considered an eternal truth by Latter-day Saints ("Mormons"), and so women choose for themselves what they want to do with their lives. However, Mormon doctrine also teaches that men and women have complementary characteristics. Both a righteous man and a righteous woman are essential to God's plan for families.
The Church of Jesus Christ has always recognized the eternal value that women have and the vast array of talents they have to offer in building up the kingdom of God on the earth. Still, it is part of Mormon doctrine that Mormon women have the most to offer the world in raising up righteous children. This does not make women less capable in the workplace than men; it simply means there is no more valuable or meaningful work they can perform than to raise up righteous children. Many extraordinary women have managed to raise children in righteousness and to also contribute to their communities in other very meaningful ways. Men and women are seen as being of equal value, but they do not have identical abilities and strengths.
Mormon Women Doing Extraordinary Things
When the early Saints were forced to move west, they set up their own community in the desert in what was then the Utah Territory, but getting there was a long, dangerous, arduous task. Many people died; everyone who made the journey suffered. Bathsheba W. Smith, the fourth Relief Society General President, recalled what helped them through this trial:
I will not try to describe how we traveled through storms of snow, wind, and rain; how roads had to be made, bridges built, and rafts constructed; how our poor animals had to drag on day after day with scanty feed; nor how our camps suffered from poverty, sickness, and death. We were consoled … by having our public and private meetings in peace, praying and singing the songs of Zion, and rejoicing that we were leaving our persecutors far behind. We were further consoled by seeing the power of God manifested through the laying on of the hands of the elders, causing the sick to be healed, and the lame to walk. The Lord was with us and his power was made manifest daily (Autobiography of Bathsheba W. Smith, typescript, Church History Library, 13; punctuation, spelling, and capitalization standardized).
It was the faith these women had in God that got them through this trial. They supported one another; they mourned with each other when their loved ones died; they shared what little they had; and they rejoiced together when they finally arrived in the Salt Lake Valley.
When a large group of Saints were stranded on the plains in a blizzard, those who had struggled themselves to get to Salt Lake were exhorted by Brigham Young, second president of The Church of Jesus Christ, to help those who were in need. After President Young's admonition, Lucy Meserve Smith recorded that women immediately took off all the warm clothing they could spare (e.g. petticoats and stockings) and piled them in wagons that left immediately to try and help the stranded people. This sense of immediacy in helping those in need has continued in the spirit of Relief Society.
Society Benefiting from Women's Freedoms
From the earliest days in the Salt Lake Valley, Mormon women were encouraged to exercise a great deal of freedom. There was a whole city and community to build. Women were given the vote in all applicable matters. Many women gained higher education and served their communities as doctors, as teachers in universities, running hospitals, holding public office, and even publishing their own newspapers. However, before the United States would admit Utah into the Union as a state, the vote was taken away from Mormon women by the government, and they had to fight to get it back. This temporary setback did not deter women, though, and the first female Senator in the United States was Dr. Martha Hughes Cannon, a Mormon woman, who won the election by more than 3,000 votes—running against her own husband!
President Brigham Young urged many of the women of the church to become doctors. Zina D. H. Young was one who followed his counsel. She completed a course in obstetrics and helped deliver countless babies. She also encouraged other women to gain these skills. Many went east to obtain degrees and then came back, teaching what they had learned to others. One such woman, Emma Andersen Liljenquist, was given a blessing from a church leader that, "if [she] lived right [she] should always know what to do in case of any difficulties." She recorded:
That promise has been fulfilled to the very letter. Many times when one of my patients was seriously ill, I have asked my Heavenly Father for assistance, and in every case it was given to me. One in particular was a lady who had just given birth to a baby and hemorrhage set in. The husband called the doctor, but he did not realize that it was so serious. I … asked the Lord to help us. The hemorrhage ceased and I did the necessary things for her. When the doctor arrived, he said he could hardly believe what had happened, but said I had done exactly what he would have done. …

… I have brought over one thousand babies [into the world]. Once again I give thanks to my Heavenly Father for His help and the strength the Lord has given me, for without it I could not have rendered this service to my sisters or our community (Our Pioneer Heritage, comp. Kate B. Carter (1963), 6:445–46).
Many prominent women who worked in the general women's suffrage movement, including Susan B. Anthony, sought advice from Mormon women who had experience in the field.
This kind of influence continues in the world today. In 1992, the Relief Society celebrated its 150th anniversary. Local organizations were encouraged to look to their own communities for ways to serve them.
One of our Relief Society presidents went to the city council in a California city and said, "What are the things that you feel are needed in this community that we could do?" And the men said, "You mean 20,000 groups throughout this world are going to be doing this same thing?" And she said yes. And [one of the council members] said, "You'll change the world." And I think we did … for the better. That was one of the unifying things. And [there was] such a variety of service. … [Sisters] made lap rugs in South Africa for those elderly in the home. … They planted flowers around [a] clock tower in Samoa. And they did so many things with homeless shelters or providing books for children or painting homes for unwed mothers, that sort of thing. We felt that throughout the world these community service projects were a great thing, both for the sisters and for the community (Elaine L. Jack, interview by Julie B. Beck, Feb. 10, 2009, transcript, Church History Library).
Mormon Women Today
Mormon women are highly valued and respected. Mormon doctrine has always taught this principle. However, the Lord has created men and women as complementary to one another to help fulfill His purpose for all of us. We need each other to be complete and to reach a full level of joy. Men and women both have important things to offer and critical roles to fill, but they need to fill the roles the Lord has created for them.
Another observation Elder Christofferson made helps me to grasp the bigger picture of how we are meant to work together, "In blurring feminine and masculine differences, we lose the distinct, complementary gifts of women and men that together produce a greater whole."
There is a lot of discussion among the few women who don't clearly understand how God's Church works about allowing women to hold the priesthood. Many other Christian denominations have made changes in their structure to allow for this. It surprises me when I hear Mormon women who say they felt left out by not being allowed to hold the priesthood. I have never felt this way.
One key difference between priesthood in the Mormon Church and other Christian denominations is that our clergy is unpaid. All who serve in any capacity in The Church of Jesus Christ of Latter-day Saints do so as volunteers. There are many, many areas in which women serve and do so very well. However, in Mormon doctrine, it is only worthy male members of the church who hold the priesthood. Men are the patriarchs of the family, and it is really on the family that the whole structure of the Church is based. Following God's pattern,
Marriage between man and woman is essential to His eternal plan. Children are entitled to birth within the bonds of matrimony, and to be reared by a father and a mother who honor marital vows with complete fidelity.4
Thus, if we follow God's plan, every home will have a worthy priesthood holder in it. There is no need for two to lead the home. This is not part of doctrine, this is my personal feeling. What it really boils down to is that God has declared this to be His will, but it is equally important to recognize that He has provided for all His children to have access to the blessings of the priesthood.
I understand that God loves me just as much as anyone else. I also understand that His plan is set up in His own way. Even if we may not understand everything all the time, there is a purpose for how He has decreed His gospel is to be organized on this earth. I do not feel in any way deprived of blessings because I cannot hold the priesthood. No man who holds the priesthood can use it to serve himself. I am able to receive all the blessings from the priesthood which any man may receive. My personal feeling is that I have enough responsibility on my plate as it is without worrying about priesthood responsibility on top of everything else.
I also recognize and am comforted by the fact that The Church of Jesus Christ of Latter-day Saints is, in fact, the restored gospel of Jesus Christ. He is in charge. No movement in the church is going to change His eternal doctrine. The doctrine and principles of His gospel are unchanging. If He decides to make a change in practice, like allowing all worthy men to hold the priesthood,  then He will direct that change; no one can force it.
I am grateful to be a woman in The Church of Jesus Christ. I am grateful to be valued and to be shown my eternal potential. I know my Heavenly Father loves me and values me. That is enough to sustain me through others' doubts and questions.
If you want to gain a better understanding of the Mormon doctrine regarding women, the family, and God's plan for each of us, read, "The Family: A Proclamation to the World." Meet with Mormon missionaries to ask them questions and to learn more.
Additional Resource:
Mary Ellen Smoot was the thirteenth General President of the Relief Society, an official auxiliary of The Church of Jesus Christ of Latter-day Saints. She served from 1997 to 2002.
Early Life of Mary Ellen Smoot
Mary Ellen was born August 19, 1933, in Ogden, Utah. Her parents, Melvin and LaVora Blood Smith Wood, were a Mormon family, descendants of early Mormon pioneers. "Mormon" is a nickname sometimes used to describe members of The Church of Jesus Christ of Latter-day Saints. Her parents taught their six daughters to live the gospel and to work hard. They grew their own food and raised animals, all of which Mary Ellen helped with. She also worked in her grandfather's canning factory. She developed a strong love of genealogy and authored several books on the subject.
As a teenager, Mary Ellen became involved in student government and held a number of volunteer church positions, which gave her experience in leadership. When she and her family attended a local Mormon conference, Harold B. Lee, a future prophet, was presiding. He invited her to come forward, without warning, to share her testimony of the gospel of Jesus Christ. Read more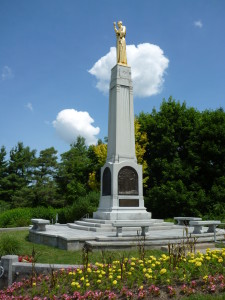 Torleif S. Knaphus was born in Norway on December 14, 1881. At a very young age his parents noticed his extreme talent for art. They encouraged it, and he developed his skills. At age 15, Torleif became an art apprentice painting houses and decorative furniture. In 1901, he traveled to Oslo to pursue more formal art studies. While there, his roommate invited him to attend a Latter-day Saint concert. He enjoyed the concert and began attending meetings of The Church of Jesus Christ of Latter-day Saints (which church is often misnamed the "Mormon Church"). He said, "It was easy for me to see and understand that this was the only true Church of God."
Torleif was baptized at the age of 21 in a river that was frozen and had to be cut with a saw. His love of the gospel and strong testimony caused him to turn down an art scholarship to Rome in order to immigrate to Utah in 1905. That was the beginning of Torleif's lifelong association with church art projects. He worked on many, many temples and was even called to serve a mission in Paris just to study art. This time was a wonderful boon to him, especially since he had given up the chance to study in Rome.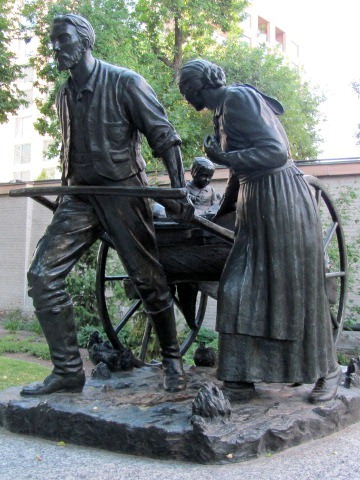 Upon returning home, Torleif continued his work on temples and in the 1920s completed the original Handcart Pioneers statue. In 1947, he completed the larger replica of the same statue that is now displayed on Temple Square.
Torleif's artistic works for The Church of Jesus Christ of Latter-day Saints are found in many places around the United States. Perhaps none are so large and recognizable, however, as his monument of the angel Moroni which stands on the Hill Cumorah.
The Church acquired the land for the Hill Cumorah in 1928, and immediately Torleif recommended to the Brethren [church leaders] that a monument should stand there commemorating the important event of Moroni visiting Joseph Smith and giving him the brass plates.
While the Brethren had not commissioned Torleif to create this monument, Torleif felt so strongly about it that he created seven sketches on his own and went to the Lord in prayer for guidance about which sketch was the most accurate and if he should formally present his plan to the Brethren. One night in 1929 he climbed Ensign Peak in Salt Lake City and knelt in prayer, with his sketches spread out on the ground. In answer to his plea, an angel appeared to him and pointed to one of the sketches saying, "This is the one." The angel also told Torleif to visit the Brethren in the church offices the next morning and that they would be waiting for him.
The next day, Torleif did as he had been instructed. The Brethren welcomed him and unanimously chose the picture the angel had singled out. Official permission to begin the project soon followed. Torleif was understandably very private about his encounter with the angel. He only shared his experience a couple of times, and when a friend asked him if the angel had been Moroni, Torleif said, "That's my secret." His second wife, Rebecca, though, said Torleif had told her it had been the angel Moroni.
The final statue of Moroni stands 9 feet tall and is gold plated. It rests on a granite pillar, which Torleif also created. He spent five years on the design and creation of the monument, which was more than double the time he spent on any other single work of art in his life.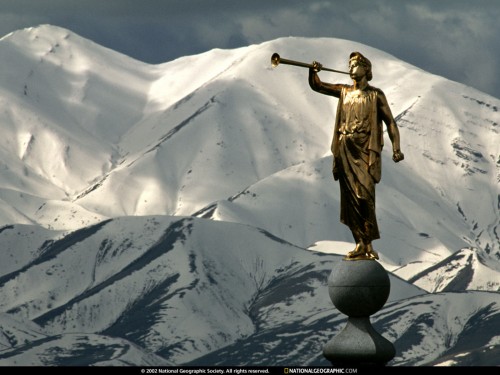 Immediately after Torleif had been granted permission to work on the project, he looked for a model. He found the physique he wanted in Elwin Clark, a bricklayer, but he felt Elwin's face was too young to accurately represent the mature Moroni. He fasted and prayed for a suitable model for the face. One day an older gentleman caught his eye in the city. After following him for some time, Torleif approached the man and asked if he would consider being a model for him. He persuaded the man, who had just moved to Utah from Wyoming, to come with him to his studio right then.
Elwin was already at the studio waiting for Torleif. To everyone's surprise, Elwin recognized the older man as his father, Hyrum Don Carlos Clark. This "coincidence" confirmed to Torleif that these men were the appropriate models for him to use.
The monument was placed on the Hill Cumorah in 1935, which had been replenished during the previous year with 10,000 trees on its barren landscape. Each of the four sides of the base has a bronze plaque depicting a significant event which took place in the area: the west side shows Moroni delivering the plates to Joseph Smith; the south side shows Moroni revealing the plates to the three witnesses; the east side depicts Joseph Smith showing the plates to the eight witnesses; and on the north side is the text from Moroni 10:4–5, which reads, "And when ye shall receive these things, I would exhort you that ye would ask God, the Eternal Father, in the name of Christ, if these things are not true; and if ye shall ask with a sincere heart, with real intent, having faith in Christ, he will manifest the truth of it unto you, by the power of the Holy Ghost. And by the power of the Holy Ghost ye may know the truth of all things."
The statue of Moroni shows him holding the plates in his left arm while raising his right arm to call attention to the gospel message. Other religious symbols are explained to visitors on nearby plaques.
As for Torleif's personal life, he married Emilia "Millie" Helena Christensen in 1909 in the Salt Lake Temple. However, she passed away in 1931, leaving six children, the youngest just 15 months old. He refused to split up the family, despite offers from friends to adopt the younger children, and did his best to be both father and mother to his children until he remarried eight years later, a woman named Rebecca Marie Knaphus.
A reporter asked Torleif in the late years of his life what he considered his greatest work. He said, gesturing to some family photos and a pedigree chart on his wall, "My family and this genealogical research have been my greatest work in life." Historians have estimated that Torleif personally submitted 10,000 of his Norwegian ancestors' names for temple work. Elder LeGrand Richards of the Quorum of the Twelve Apostles said he knew of no other person who had done more genealogy work than Torleif. Torleif passed away June 14, 1965, at the age of 83.
It is easy to look back on Torleif's life and see many turning points which led him to the gospel, but which could have gone another way. For example, what if his roommate had not invited him to attend that concert in the first place? God's hand is truly guiding each of our lives. If we let Him, He will use us for His purposes and will make a masterpiece out of us. Torleif had such an impact for good in the lives of those around Him because He turned His life to God.
This article was written by Doris White, a member of The Church of Jesus Christ of Latter-day Saints.
Additional Resources:
The Lord Jesus Christ in Mormonism
Joseph Smith: Prophet of the Restoration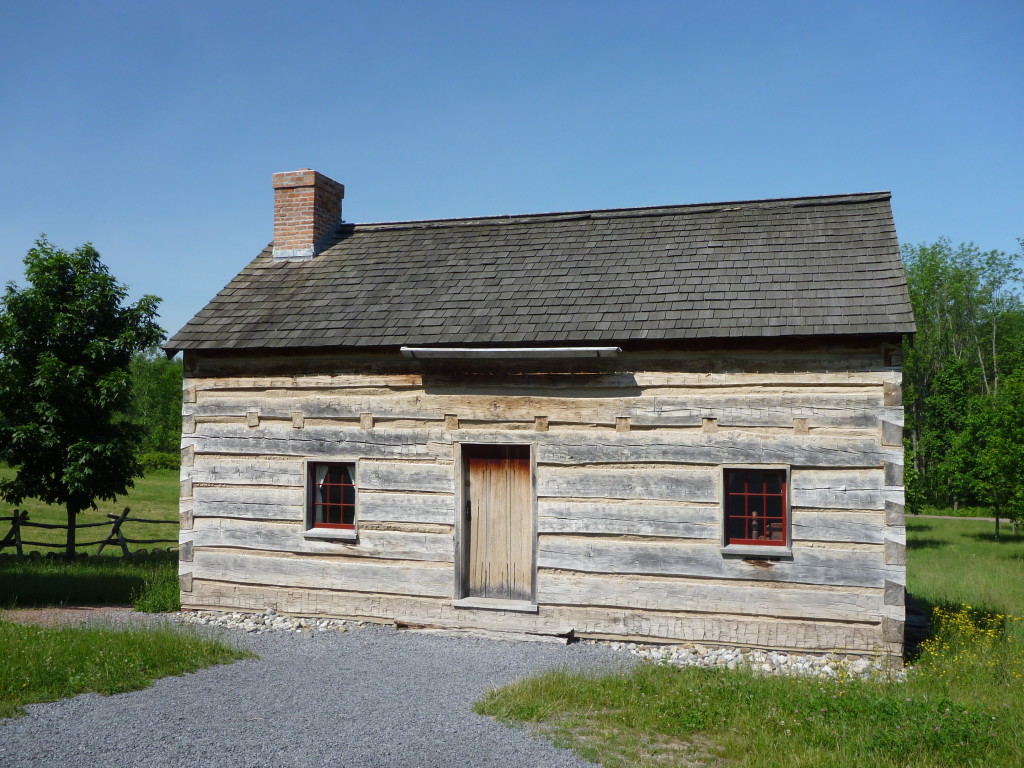 This third-person account from Oliver Cowdery of Joseph Smith's experience when he prayed in his home and received a vision of the angel Moroni is a very special one. It had been three years since Joseph's vision of God the Father and His Son, Jesus Christ. Joseph felt he needed more guidance, and thus prayed for more. While Joseph shares a record of this experience in his own words in Joseph Smith—History 1:29–47, the emotions he obviously conveyed to Oliver are depicted more vividly in this account, as published in Messenger and Advocate, Volume 1, No. 5, (February 1835), 79.
On the evening of the 21st of September, 1823, previous to retiring to rest, our brother's mind was unusually wrought up on the subject which had so long agitated his mind—his heart was drawn out in fervent prayer, and his whole soul was so lost to every thing of a temporal nature, that earth, to him had lost its charms, and all he desired was to be prepared in heart to commune with some kind messenger who could communicate to him the desired information of his acceptance with God.

At length the family retired and he, as usual, bent his way, though in silence, where others might have rested their weary frames 'locked fast in sleep's embrace,' but repose had fled and accustomed slumber had spread her refreshing hand over others beside him—he continued still to pray—his heart though once hard and obdurate, was softened, and that mind which had often flitted, like the "wild bird of passage," had settled upon a determined basis not to be decoyed or driven from its purpose.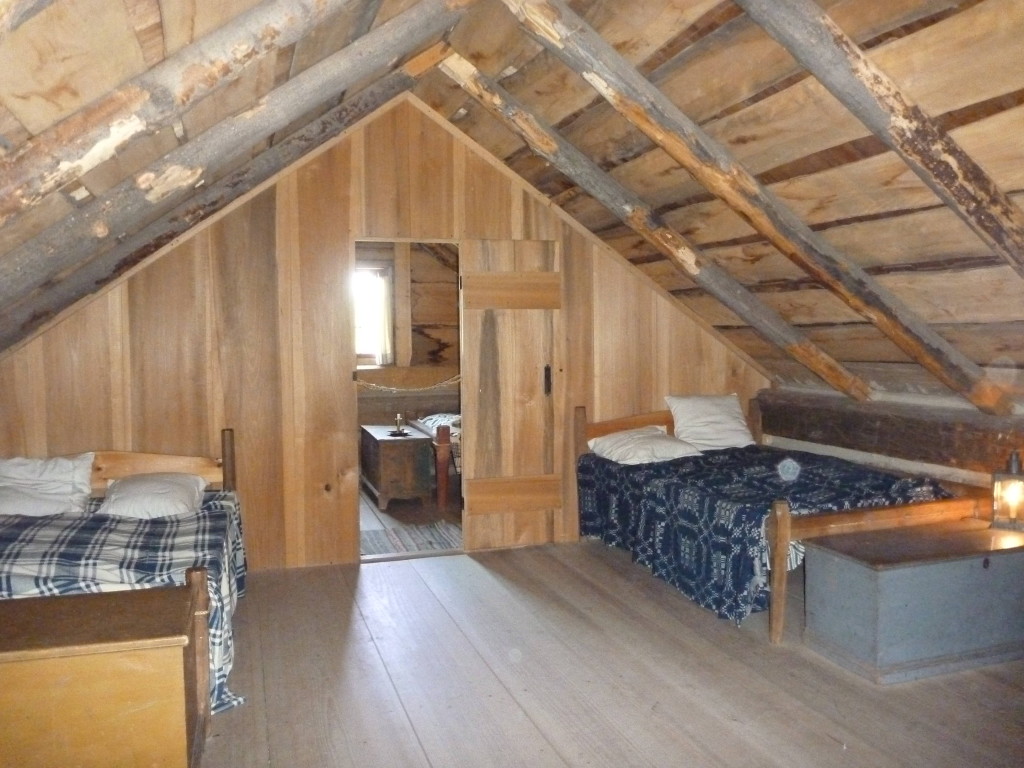 A unique part of Joseph's situation in this case was that he was not alone. He prayed in silence because he shared the room (and also his bed) with several siblings. It is remarkable to me that they were all completely unaware of the presence of Joseph' visitor later in the night. On the other hand, it is not remarkable. If God did not want them to be aware of what was going on, that was certainly easy enough to accomplish. Also, heavenly messengers can only be seen with spiritual eyes. There are several instances recorded in Church history when heavenly personages were present in larger groups and some of those present could not see the messengers, even though they were aware of their presence from those who could see them.
In this situation hours passed unnumbered—how many or how few I know not, neither is he able to inform me, but supposes it must have been eleven or twelve, and perhaps later as the noise and bustle of the family, in retiring, had long since ceased.

While continuing in prayer for a manifestation in some way that his sins were forgiven, endeavouring to exercise faith in the scriptures, on a sudden a light like that of day, only of a purer and far more glorious appearance and brightness, burst into the room. Indeed to use his own description, the first sight was as though the house was filled with consuming and unquenchable fire. This sudden appearance of a light so bright, as most naturally be expected, occasioned a shock or sensation, visible to the extremities of the body. It was, however, followed with a calmness and serenity of mind, and an overwhelming rapture of joy that surpassed understanding, and in a moment a personage stood before him.
Now in Joseph's words, from his own account:
Not only was his robe exceedingly white, but his whole person was glorious beyond description, and his countenance truly like lightning. The room was exceedingly light, but not so very bright as immediately around his person. When I first looked upon him, I was afraid; but the fear soon left me.

He called me by name, and said unto me that he was a messenger sent from the presence of God to me, and that his name was Moroni; that God had a work for me to do; and that my name should be had for good and evil among all nations, kindreds, and tongues, or that it should be both good and evil spoken of among all people (JS—H 1:32–33).
Moroni conversed with Joseph three separate times, for several hours—in fact, through the night until morning—and shared many instructions with Joseph.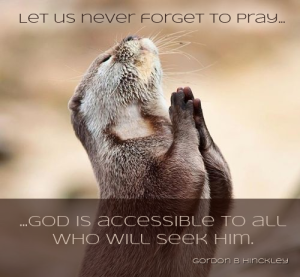 What a wonderful personal experience. Joseph Smith was an example to us because he was called of God to be the prophet to restore the fulness of the gospel of Jesus Christ in the last days. His examples to us of the power of sincere prayer are before he was officially called, though, or at least before he was fully aware of that call. He was a young boy of 14 when his first prayer was answered. This second marvelous manifestation occurred when he was only 17. Though it may not be necessary for us to receive personal visions of heavenly messengers, we can just as certainly receive answers to our own personal prayers through the witness of the Holy Spirit. This is a witness that cannot be denied once it is felt, but we have to put in the work on our end to be humble, to have meaningful communication with our Heavenly Father, and to allow the Spirit to come into our hearts and souls.
Additional Resources:
Joseph Smith: Prophet of the Restoration
Request a free copy of The Book of Mormon (Another Testament of Jesus Christ)
When you read the Doctrine and Covenants along with at least part of the historical background of each revelation contained therein, the words take on a much more personal meaning. I've read the words of the Doctrine and Covenants before, but I have never truly studied the whole book, and as I do so, I am strengthening my personal witness of the Prophet Joseph Smith and his relationship to the Lord.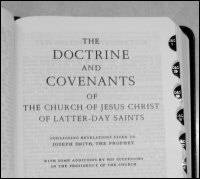 Section 5 of the Doctrine and Covenants was revealed to Joseph about eight months after Section 3 was received. Martin Harris, a man 22 years Joseph Smith's senior, had done a great deal to help Joseph in his work of translating the work which was eventually published as the Book of Mormon. However, he pushed Joseph to let him borrow the 116-page manuscript of the work they had translated so far and lost it. Section 3 covers the Lord's feelings about the matter. Section 5 is addressed to Martin Harris, but it is important for the reader to have the background of the lost manuscript.
Joseph Smith had been given by the Lord an ancient record contained upon plates of brass. He was in the process of translating this record, but he had been given very strict instructions to never let anyone see the plates, unless he was first instructed to by the Lord. Thus, Martin Harris had never seen the actual plates. He had a great desire to see them, however, and asked Joseph to seek permission to show him the plates. After the experience of the lost manuscript pages and the severe chastisement Joseph received from the Lord, Joseph was not at all inclined to disobey again.
It is interesting, however, to ponder upon how lonely Joseph must have felt in his responsibility (at this point) to be the only witness to the plates. The vast majority of the world mocked him and called him a liar. In verse 7 of Section 5, the Lord shares one reason why the plates were not to be shown to the world:
Behold, if they [those who wanted to see the plates] will not believe my words, they would not believe you, my servant Joseph, if it were possible that you should show them all these things which I have committed unto you.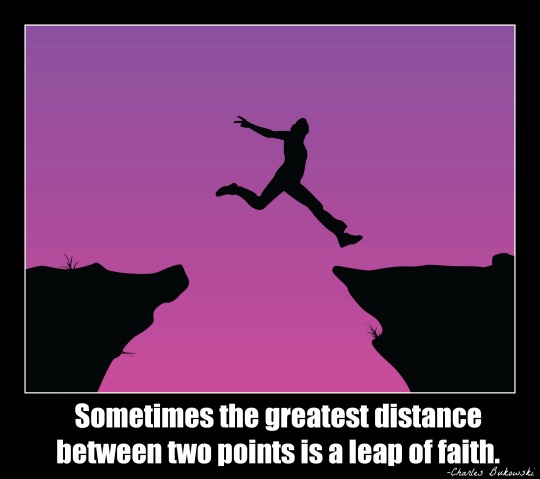 Here the Lord discusses the principle of faith. He says in the scriptures that faith must precede the miracle. No sign is enough to convince the disbelieving that the gospel is true. No scholarly or historical evidence is enough to convince critics that the Book of Mormon is true. This is very intentional on the Lord's part. It must be faith on the part of the individual exercised to gain a personal witness from the Holy Ghost that these things are true. That is a witness that cannot be proven, nor can it be denied by those who receive it.
The Lord goes on to promise Joseph that he will not be alone in bearing his burden forever. Verses 11–13 say:
And in addition to your testimony, the testimony of three of my servants, whom I shall call and ordain, unto whom I will show these things, and they shall go forth with my words that are given through you. Yea, they shall know of a surety that these things are true, for from heaven will I declare it unto them. I will give them power that they may behold and view these things [the plates] as they are.
In addition, all those who believe the words of these witnesses, as well as all of the words of the Lord, shall be visited with the manifestation of the Spirit (D&C 5:16). Joseph is chastised again by the Lord, in verse 21, to repent and to stop listening to the "persuasions of men." However, despite Martin's failure to fully learn his lesson after losing the 116 pages, the Lord tells Joseph that if Martin humbles himself in mighty prayer and remains faithful, then he may be granted his desire.
Martin did, in fact, repent. He became one of the three witnesses to the Book of Mormon the Lord spoke of in Section 5, and he did testify of the reality of the plates and their heavenly source.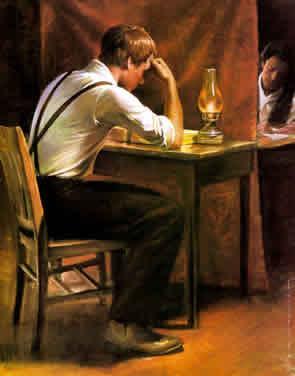 What is very personal to me is that, also contained in Section 5 are very specific instructions to Joseph Smith on how much longer he should translate. After giving Joseph instructions about what to tell Martin Harris and, in effect, telling Joseph that now the ball would be in Martin's court and that he shouldn't worry about it anymore, the Lord tells Joseph to translate only a few more pages and then to take a break.
Translation was very exhausting work, and I'm sure Joseph welcomed a break, but the Lord does not give that as His reason. He knew there were many people trying to destroy Joseph and trying to get their hands on the plates. The Lord knew their plans. He forbade Joseph to continue the work in order to protect him. Section 5 ends with the Lord saying:
Yea, for this cause I have said: Stop, and stand still until I command thee, and I will provide means whereby thou mayest accomplish the thing which I have commanded thee. And if thou art faithful in keeping my commandments, thou shalt be lifted up at the last day.
These types of instruction witness to me of Joseph's humility and integrity. What imposter would have fabricated so many revelations from God berating and chastising himself? In addition, who would have fabricated details which seem so mundane?
We are so blessed to have the Doctrine and Covenants. This book of scripture contains modern revelations which answer so many questions about the gospel. These truths were lost; they are now restored. Read these words and obtain your own spiritual witness that they are true.
This article was written by Doris White, a member of The Church of Jesus Christ of Latter-day Saints.
Additional Resources:
Joseph Smith: Prophet of the Restoration
Request a free copy of The Book of Mormon (Another Testament of Jesus Christ)
The Lord Jesus Christ in Mormonism
http://youtu.be/ByJY-N85i7s
Mark L. McConkie, a professor in the school of public affairs at the University of Colorado, compiled hundreds of eye witness accounts of Joseph Smith to create his book Remembering Joseph: Personal Recollections of Those Who Knew the Prophet Joseph Smith. Below are three separate records from Oliver Huntington recalling prophecies of Joseph Smith which he also saw come to pass.
Joseph Prepared a Route for the Saints to Take across the Rocky Mountains
Monday Sept. 27th [1897] . . . I met that day, at the Hall of Relicks, Hopkins G. Pendar an old Nauvoo Mormon, and from him learned that Joseph Smith just before he was killed, made a sketch of the future home of the saints in the Rocky Mountains, and their route or road to that country as he had seen in vision; a map or drawing of it.

(Oliver B. Huntington, "History of the Life of Oliver B. Huntington, Written by Himself 1878–1990," typescript copy, BYU Special Collections, Harold B. Lee Library, Provo, Utah, 50.)
As Oliver states below, it is no secret that Joseph Smith knew when he turned himself in at Carthage Jail (on spurious charges) that he was going to his death. He did all he could to prepare the Saints for this event. He knew that they were in God's hands even during his life and prophesied of God's will for the Saints even for the time following his death.
Joseph Sacrificed Himself to Protect the Saints
I have just learned from Brother Peter W. Cownover another evidence of the certainty in the Prophet's mind that he was going to Carthage to be slain as a sacrifice for the Saints.

Brother Cownover had been to Carthage in charge of prisoners arrested by the county sheriff, and when he reached that place he and the prisoners were all thrown into jail together, without judge or jury, and after they were liberated he returned to Nauvoo, and arrived just as Joseph was starting for Carthage. After usual salutations, Brother Cownover asked Joseph where he was going.

"I am going to Carthage to give myself up," was his reply.

Brother Cownover said, "If you go there they will kill you."

"I know it," replied the Prophet, "but I am going. I am going to give myself for the people, to save them."

(Oliver B. Huntington, "Letter to the Editor [Susa Gates]," Young Woman's Journal 2, no. 3 [December 1890]: 125; see also "Philo Dibble Autobiography [1806–c. 1843]," in "Early Scenes in Church History," Four Faith Promoting Classics [Salt Lake City, Utah: Bookcraft, 1968], 79.)
Joseph prophesied Saints would live in Nauvoo for only seven years, then go to Rocky Mountains.
My father was living in a good hewed log house in 1840 when one morning as the family all sat at breakfast old Father Joseph Smith, the first Patriarch of the Church and father of the Prophet Joseph, came in and sat down by the fire place, after declining to take breakfast with us, and there he sat some little time in silence looking steadily in the fire. At length he observed that we had been driven from Missouri to this place; with some passing comments, he then asked this question: "And how long, Brother Huntington, do you think we will stay here?" As he asked this question I noticed a strange, good-natured expression creep over his whole being—an air of mysterious joy.

Father answered, after just a moment's hesitation, "Well, Father Smith, I can't begin to imagine."

"We will just stay here seven years," he answered. "The Lord has told Joseph so—just seven years," he repeated. "Now this is not to be made public; I would not like to have this word go any further," said the Patriarch, who leaned and relied upon his son Joseph in all spiritual matters as much as boys generally do upon their parents for temporalities. There were then two or three minutes of perfect silence. The old gentleman with more apparent secret joy and caution in his countenance said, "And where do you think we will go to when we leave here, Brother Huntington?" Father did not pretend to guess; unless we went back to Jackson County.

"No," said the old Patriarch, his whole being seeming to be alive with animation. "The Lord has told Joseph that when we leave here we will go into the Rocky Mountains; right into the midst of the Lamanites."

This information filled our hearts with unspeakable joy, for we knew that the Book of Mormon and this gospel had been brought to light more for the remnants of Jacob upon this continent than for the Gentiles.

Father Smith again enjoined upon us profound secrecy in this matter and I don't think it was ever uttered by one of Father Huntington's family. The history of Nauvoo shows that we located in Nauvoo in 1839 and left it in 1846.

The Church did move to the Rocky Mountains into the midst of the Indians or Lamanites—or more properly speaking the Jews—and here expect to live until we move to the spirit land or the Lord moves us somewhere else.

(Oliver B. Huntington, "Prophecy," Young Woman's Journal 2, no. 7 [April 1891]: 314–15).
Joseph Smith was a truly remarkable man. He was a prophet called of God in these last days to restore the fulness of the gospel of Jesus Christ. He prophesied many things which came to pass. People like Oliver Huntington kept good records of these things, as Joseph himself in fact did. Learning more about Joseph Smith's life brings any person of faith to the conclusion that he was exactly what he claimed to be: a humble man of common upbringing who was called of God to build His kingdom on the earth.
This article was written by Doris White, a member of The Church of Jesus Christ of Latter-day Saints.
Additional Resources:
Joseph Smith: Prophet of the Resttoration
The Book of Mormon (Another Testament of Jesus Christ)
The Lord Jesus Christ in Mormonism
Mark L. McConkie, a professor at the University of Colorado, has recently published a book entitled Remembering Joseph: Personal Recollections of Those Who Knew the Prophet Joseph Smith. Below is an excerpt from this book, a recollection of Mary Adams, regarding a specific incidence of Joseph's kindness while he upheld his position of authority in the town over which he was mayor.
While he [Joseph Smith] was acting as mayor of the city, a colored man called Anthony was arrested for selling liquor on Sunday, contrary to law. He pleaded that the reason he had done so was that he might raise the money to purchase the freedom of a dear child held as a slave in a southern state. He had been able to purchase the liberty of himself and wife and now wished to bring his little child to their new home. Joseph said, "I am sorry, Anthony, but the law must be observed, and we will have to impose a fine."

The next day Brother Joseph presented Anthony with a fine horse, directing him to sell it, and use the money obtained for the purchase of the child.

Sister Adams says how well she remembers the feeling of sorrow that pervaded the city, when the two brothers lying dead in the Mansion House. She with the rest of the children, were not permitted to go in the streets owing to the crowd of people who thronged the city, coming and going by steamboat and carriages, and all with grieving hearts for the departed loved ones.

Mary Frost Adams, "Joseph Smith, the Prophet," Young Woman's Journal 17, no. 12 (December 1906): 538.
Mary Adams was touched by this kindness from Joseph Smith. I am impressed by Joseph's ability to handle the situation so well. How his heart must have been broken at the thought of a man who had escaped the wicked bonds of slavery doing all in his power to bring his family back together. Yet, Joseph's position as mayor required him to exercise the law. Since Anthony had broken the law, Joseph could not ignore the fact, even though his motive was noble. While making sure Anthony answered for the law he had broken, Joseph reached out in love and mercy to offer this man the chance to reunite his family in freedom.
While slavery remains inexcusable, as does prejudice, the fact remains that at the time Joseph did this, African Americans were not generally looked on as equals to other races. I believe that Joseph recognized the equal value of all members of the human race, without regard to gender, religion, or ethnicity, but having that attitude during the time in which he lived is even more testament to the remarkably honest and righteous man he was.
This article was written by Doris White, a member of The Church of Jesus Christ of Latter-day Saints.
Additional Resources:
Joseph Smith: Prophet of the Restoration
The Book of Mormon (Another Testament of Jesus Christ)
The Lord Jesus Christ in Mormonism
http://youtu.be/6j-ir5rHmQg
On a June day in 2012, my husband and I pulled in to Palmyra, New York. I had wanted to go to the Sacred Grove for years, and I was excited about the opportunity that had finally come to visit it and many other historical sites of The Church of Jesus Christ of Latter-day Saints (which church is often misnamed the "Mormon Church"). It was pretty early in the morning that day, so we were lucky enough to have the place to ourselves for a little bit.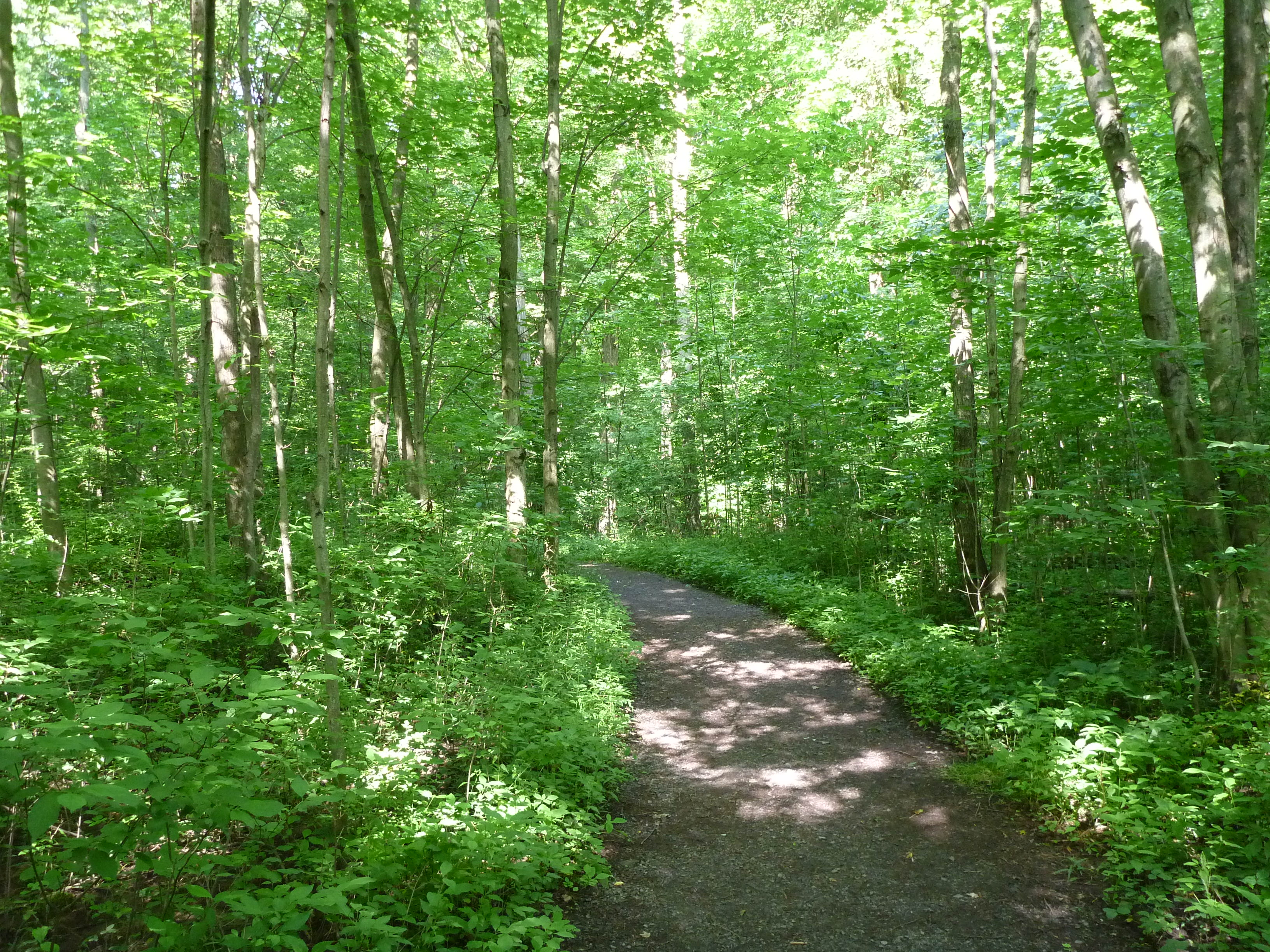 We walked by the Smith Family Home and back into the trees to take advantage of the fact that we were alone. As we quietly walked through the grove of beautiful trees, I thought to myself, "Heavenly Father and Jesus Christ appeared here!" Just that thought filled me with a sense of awe and reverence. I have been in holy places before, but this was a wonderful and unique experience.
I was born to parents who are both faithful members of The Church of Jesus Christ of Latter-day Saints and, I was raised in the teachings of the Church. I have heard the story of the First Vision all my life, but being in the place where it actually occurred strengthened my personal witness of its veracity.
Joseph Smith, as a young man of 14, struggled with the turmoil that surrounded him in upstate New York in 1820. He was a religious boy who took spiritual matters very seriously, and he was confused by the bickering among different Christian denominations, each claiming to be the only church that had the truth. He wanted to make sure he joined the right church. After studying James 1:5 of the King James Version of the Bible, he was prompted to ask God, in prayer, to help him to know which church was right. Joseph had faith that if he asked God in faith, then he would be given an answer.
On a spring day in 1820, Joseph got up very early and took a walk to be by himself. He walked into the grove of trees behind his family's home and eventually knelt to pray. The experience he had there was far beyond his imaginings and started a chain of events that is still in motion and cannot be stopped. In answer to a young boy's prayer, God the Father and His Son, Jesus Christ, appeared in that grove of trees and spoke to Joseph Smith face to face. They told Joseph that none of the churches on the earth at that time contained the fulness of the gospel of Jesus Christ, so he should not join any of them.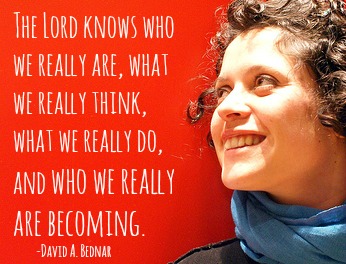 Some marvelous truths were restored to the earth just by that visit: God the Father and Jesus Christ were separate beings with tangible bodies; they knew Joseph personally and cared about him, just as they do each one of us; and the fulness of the gospel had been lost from the earth. It was three more years before Joseph received another heavenly visitor who brought instructions from God and Jesus Christ. For several more years, Joseph was taught and prepared to fulfill his calling of restoring the truths that had been lost from the earth.
The Church of Jesus Christ of Latter-day Saints is the only true church on the earth today. This does not mean that no other church has worth or truth. There are many good people and churches who are devoted to bringing people closer to Jesus Christ. However, Jesus Christ Himself has restored the fulness of His gospel and has declared to the world that it is contained in The Church of Jesus Christ of Latter-day Saints.
I know that I am literally a child of a loving Heavenly Father who knows and loves me. I know that Jesus Christ is His only begotten Son in the flesh and that the power of His Atonement gives me and all men and women the ability to repent and be cleansed from sin so that I may someday return to God and remain in His presence forever.
These truths were restored in a beautiful grove of trees in New York nearly 200 years ago. I have felt the influence of these truths in my life, and I felt a peaceful witness in that grove of trees that Joseph saw there what he said he saw. He knew it, he knew that God knew it, and I know that is true.
This article was written by Doris White, a member of The Church of Jesus Christ of Latter-day Saints.
Additional Resources:
Joseph Smith: Prophet of the Restoration
The Book of Mormon (Another Testament of Jesus Christ)
The Lord Jesus Christ in Mormonism
Before reading Section 3 of the Doctrine and Covenants, it is important to understand the situation Joseph Smith was in when he received these words from the Lord. It had been less than a year earlier that the angel Moroni had been instructed by the Lord to give the plates to Joseph to translate. Since the morning of September 22, 1827, when Joseph first received the plates, he had protected the plates from thieves and had begun translation that December. Joseph spent December through February 1828 learning how to translate and copying many of the characters. Finally, in February, Martin Harris arrived to work as a scribe for Joseph and the real translation began. Already, Joseph had devoted a great deal to this work. His life had been put in danger many times, but always the Lord protected him.
By June 14, 1828, Joseph and Martin's work had produced 116 pages of manuscript, and Martin asked Joseph for permission to show the pages to his wife and some of his acquaintances, convinced that if they could see the outcome of the work, they would be convinced of the truth of the work and of Joseph's calling from God to be a prophet. Not only had Martin Harris devoted a great deal of time to helping Joseph, he had also given Joseph a great deal of money to help him pay off past debts, giving him more free time to work on the translation. Martin was also willing to pay for the publication of the Book of Mormon, which Joseph simply did not have the funds to do himself. Martin Harris was several years Joseph Smith's senior. It is not difficult to imagine the gratitude Joseph felt for Martin's help and the obligation he must have felt for all Martin had done for him.
Joseph went to the Lord to seek permission to give the pages to Martin. The Lord told him no. Under considerable pressure, Joseph asked again for permission. Again the answer was no. Joseph was under a great deal of strain when Martin would not accept the answer. Joseph asked of the Lord a third time for permission and was finally told that Martin could take the pages under a condition: he could only show the manuscript to his wife, his brother, his father and mother, and his sister-in-law. Martin agreed to the condition and took the only copy of the manuscript.
Two weeks passed without word from Martin. Joseph finally went after him. Martin, in despair, confessed to Joseph that he had broken the condition the Lord gave him and showed the manuscript to other people. Though he had searched high and low for the pages, they were gone. The anguish Joseph felt is clear from the record of their meeting:
Joseph said, "Martin, have you lost that manuscript? Have you broken your oath, and brought down condemnation upon my head as well as your own?"

"Yes; it is gone," replied Martin, "and I know not where."

"All is lost! all is lost! What shall I do? I have sinned—it is I who tempted the wrath of God. I should have been satisfied with the first answer which I received from the Lord; for he told me that it was not safe to let the writing go out of my possession" (Church History in the Fulness of Times, p48).
The Lord told Joseph that evil men had stolen the pages with the design of proving Joseph a false prophet. If he re-translated the record those 116 pages came from, those men planned to make changes to the original manuscript, "proving" that Joseph was not what he claimed to be. Thus, that record was never re-translated.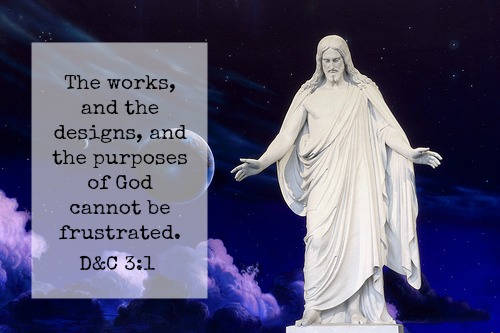 After returning home, the angel Moroni again appeared to Joseph and told him he must take the plates and tools of translation away from him for awhile, but that he could receive them again if he repented. During this period, Joseph received the revelation that is now Section 3 of the Doctrine and Covenants. The things which the Lord shares with Joseph in this section, when the history of events is understood, bring a good deal of understanding to those who read them.
First, the Lord assures Joseph that "The works, and the designs, and the purposes of God cannot be frustrated, neither can they come to naught" (D&C 3:1). If I had been in Joseph's place at this time, I would have found a great deal of comfort in these words, knowing that, even though I had made a huge mistake, ultimately, no one can defeat the will of God.
The Lord goes on to chastise Joseph even further than he had already been chastised:
Behold, you have been entrusted with these things, but how strict were your commandments; and remember also the promises which were made to you, if you did not transgress them.

And behold, how oft you have transgressed the commandments and the laws of God, and have gone on in the persuasions of men.

For, behold, you should not have feared man more than God (D&C 3:5–7).
Though Joseph must have felt at an all-time low after receiving these words, he is also promised that, if he repents and remains faithful, the Lord will support him against "all the fiery darts of the adversary" (D&C 3:8).
Reading these words, I am filled with a great deal of humility and comfort. I know the Lord has a work for me to do. Surely it is not as great as the work that Joseph Smith was called to do, but in its own way, our works hold the same amount of responsibility for us individually as Joseph's did for him. Knowing that Joseph was able to repent of such a huge mistake and press forward in the work God had for him gives me hope and peace that I can also overcome my own obstacles and weaknesses.
I am grateful to know that Joseph Smith was a true prophet of God. The truths of the gospel of Jesus Christ which were restored through Joseph Smith by the hand of God bring all of the necessary ordinances back to the earth which are necessary for the salvation of men. The Church of Jesus Christ of Latter-day Saints is the restored church of Jesus Christ and is led by a living prophet today. What a blessing that God still speaks to His children now, when they need more than ever to hear His voice.
This article was written by Doris White, a member of The Church of Jesus Christ of Latter-day Saints.
Additional Resources:
Joseph Smith: Prophet of the Restoration
Request a free copy of The Book of Mormon (Another Testament of Jesus Christ)