Joseph Smith, prophet and president of The Church of Jesus Christ of Latter-day Saints (often inadvertently called the Mormon Church) befriended many people throughout his life. He loved people deeply and cared about their welfare and happiness. These traits would prove to be a significant blessing to William W. Phelps, an early leader of The Church of Jesus Christ and friend to Joseph Smith.
Joseph Smith's Character and Personality
Joseph Smith was often described as tall and blue-eyed, with light brown hair. He was athletic, friendly, jovial, charismatic, engaging, familiar. He smiled frequently and was inclined to laughter. He loved to be around children. When people met him, they were immediately drawn to him. "His views were so strange and striking, and his manner was so earnest, and apparently so candid, that you could not but be interested."  He was "very sympathetic." "He was honest, and was liked by everybody who knew him." He took a personal interest in all his people and considered every one "his equal." His manners were "at once majestic yet gentle, dignified yet exceedingly pleasant." His countenance was "full of benevolence and philanthropy." He possessed a "noble boldness and independence of character."
When he preached, "his elucidations were clear and so full of common sense and genuine philosophy that the candid and fair-minded felt interested in his views." "He interested and edified, while, at the same time, he amused and entertained his audience; and none listened to him that were ever weary with his discourse."
His mother said that he was "much less inclined to perusal of books" than the rest of her children, but he was "far more given to meditation and deep study."2 With his friends he was "social, conversational and often indulged in harmless jokes."
One author describes Joseph Smith as able to conceptualize and reduce complex ideas to teach them simply. He had a remarkable memory.3 He seemed endowed with "that kingly faculty which directs, as by intrinsic right, the feeble or confused souls who are looking for guidance." He did not "pretend to be a man without failings and follies." He is also described as a "good judge of men."
As people read the Book of Mormon and joined The Church of Jesus Christ, they sought the opportunity to meet Joseph Smith (the first president and prophet of The Church of Jesus Christ).
William Wines Phelps Meets the Prophet Joseph Smith
Phelps had been given a copy of the Book of Mormon by Parley P. Pratt, one of the Church leaders. Phelps and his wife read the book throughout the night. They compared the teachings in the Book of Mormon with the teachings of the Bible. By morning, they had received a spiritual witness that the Book of Mormon was the word of God.
With this testimony burning within him, Phelps started preaching about the truth found in the Book of Mormon. His preaching landed him in jail, but when he was released, he packed up his family and headed to Fayette, New York, to find Joseph Smith, who was the translator of the Book of Mormon.
When Phelps met Joseph Smith, he told the Prophet that he was ready to do whatever the Lord willed him to do. Phelps had skills in writing, editing, and printing, which uniquely qualified him to help the Prophet with printing of scripture and other sacred writings.
The Work of W. W. Phelps
Phelps joined the Church and assisted Oliver Cowdery, one of the Church leaders, with printing, selecting, and writing books for schools in the Church. (See Doctrine and Covenants 55:1–4.) He also helped Emma Smith, the Prophet's wife, compile the first hymnal for the Church. He also wrote lyrics to 29 hymns, many of which are still sung today. He typeset the Book of Commandments, which was a compilation of the revelations of the Lord. He also published the Church's periodical, The Evening and Morning Star. He wrote many key doctrinal essays, helped to compile the Doctrine and Covenants, represented the Church in political and legal matters, wrote official letters and petitions, and lobbied governmental officials in behalf of the Church and its leaders.
He enjoyed a close association with Joseph Smith, and the Prophet said that he had "most implicit confidence" in Phelps "as a man of God, having obtained this confidence by a vision of heaven." Phelps demonstrated a deep commitment to the Church and was loyal to Joseph Smith and other Church leaders.
Phelps had been selected to accompany Joseph and six other men to Missouri to locate the land of Zion. Phelps settled there and loved the state. There he served in a responsibility to help oversee the administration of the Church in that area.
While living in Missouri, Phelps encountered persecution from anti-Mormons. While printing the Book of Commandments, a mob attacked his print shop, destroying the presses and the Phelps' home. Separately, he and his wife escaped. All but two of their children escaped; two were buried in the rubble, but were uninjured. When the mob demanded that all the Mormons must leave the county or be slaughtered, Phelps offered himself as a ransom. He also negotiated a settlement with the mob: half of the Mormons would leave in six months, and the other half would leave four months later. But the mob attacked again within two months, burning homes, ravishing women, plundering, and murdering the Mormons.
After his family settled in a different county in Missouri, Phelps was selected to travel to Kirtland, Ohio, which was the headquarters of the Church at that time. For nearly two years he lived with Joseph and Emma Smith. During this time the Church built the Kirtland Temple, and Phelps was part of the remarkable Pentacost-like heavenly manifestations that occurred at the time of the temple dedication. Heavenly visitors, including Moses, Elias, Elijah, the Lord Jesus Christ, and numerous angels, came to the temple.4
The Downfall of W. W. Phelps
In 1836, Phelps returned to Missouri. He and John Whitmer were charged with the responsibility to find a place for the Saints to relocate. They were counselors in the Church stake presidency and used the consecrated funds to buy land, but they purchased it in their own names, and then sold it to the Saints at a small profit for themselves. They rationalized that they were entitled to the money to sustain their own families. Members of the Church complained and the matter was investigated.
In April 1837, Phelps and Whitmer were commanded to repent and desist, but they did not obey. The Lord chastised them in a revelation given to Joseph Smith in September 1837. They offered confessions publicly in a conference held by Joseph Smith in November 1837, where they were chastised by the Prophet. But they soon returned to their bad behavior. They were stripped of their leadership callings in February 1838. They refused to attend a disciplinary council held in March 1838. They were disfellowshipped for unchristian-like behavior.
Phelps became one of the Church's worst enemies. He now used his talent to write articles with the intent to incite the Church's enemies to vexatious lawsuits. He spread false rumors and published slanderous reports, fueling mobs to anger. He turned against Joseph Smith and undercut his work. When the Lord spoke through the Prophet offering the opportunity to Phelps to repent, he refused. By contributing to Missouri governor Lilburn Bogg's Mormon Extermination Order, he also contributed to the massacre of many Mormons in Missouri.
Phelps also betrayed Joseph Smith into the hands of his worst enemies. Phelps gave false testimony at a trial for Joseph Smith and other Church leaders, causing them to be incarcerated for many winter months in inhuman conditions in Liberty Jail. Phelps was excommunicated from the Church in March 1839.
Phelps' Journey Back into the Church
Phelps and his family moved to Dayton, Ohio, and lost contact with the Church for several years. During this time, Phelps began to suffer intensely with the realization that his lies had caused the Prophet and members of the Church to suffer. He could not find employment, and he became destitute. His family became ill. He fell into a remorseful state and thought that his soul was lost forever.
During this awful time, Orson Hyde and John Page, two leaders from the Church, located him when they had come to Ohio as missionaries. He expressed his great sorrow to them and they encouraged him to write to the Prophet and ask for forgiveness. He wrote the letter, expressing sorrow for his grave mistakes and willingness to "make all the satisfaction on every point that Saints or God can require." Hyde and Page hand-delivered the letter to Joseph. While Phelps waited for the Prophet's reply, he was not optimistic. He knew the depth of his betrayal: his dishonesty and bitterness had contributed to the suffering and deaths of many members of the Church.
Through all his trials, Joseph's characteristics of love and friendliness, of compassion, and kindness had been deepened. He read the letter to the leaders of the Church, many of whom had shared the Liberty Jail cell with him, and asked for their decision. They were united in their decision to help Phelps come back into the Church. Then the Prophet sought the consent of the Church. Many had suffered because of Phelps's actions. When asked for a vote, they too were unanimously committed to forgive Phelps.
Joseph wrote a letter to Phelps, saying that their "hearts were melted into tenderness and compassion" when they understood his resolve.
I can assure you I feel a disposition to act on your case in a manner that will meet the approbation of Jehovah, (whose servant I am), and agreeable to the principles of truth and righteousness which have been revealed; and inasmuch as long-suffering, patience, and mercy have ever characterized the dealing of our Heavenly Father towards the humble and penitent, I feel disposed to copy the example, cherish the same principles, and by so doing be a savior of my fellow men.
Joseph believed that Phelps' confession was real and his repentance genuine and finished his letter with: "Come on, dear brother, since the war is past, For friends at first, are friends again at last."
When Joseph looked up from an evening meal and saw Phelps approaching his home, he jumped from the table, ran down the road, and threw his arms around him.
W. W. Phelps was true to the Church to the end of his life. And he was true to Joseph Smith. After Joseph was martyred, Phelps wrote the words to "Praise to the Man," a favorite Latter-day Saint hymn that honors the character and mission of Joseph Smith, the Prophet.
Resource:
http://ldsmag.com/article/1/13081#.Ugludi-pVbA-email
Notes:
1. Most of these descriptions of Joseph Smith come from http://www.josephsmithacademy.org/wiki/joseph-smith-physical-characteristics/#note-1511-18 and Truman G. Madsen, Joseph Smith: The Prophet (Salt Lake City: Bookcraft, 1989).
2. Madsen, Joseph Smith: The Prophet.
3. Madsen, Joseph Smith: The Prophet.
4. See History of the Church, 2:379, 428, and 436.
Mary Musselman Whitmer (August 27, 1778 – January 1856) was baptized into The Church of Jesus Christ of Latter-day Saints, inadvertently called the Mormon Church, on April 18, 1830, shortly after the Church was organized. However, her conversion to the truthfulness of the Church's doctrines and the divine work of Joseph Smith the Prophet occurred in 1829.
Mary became acquainted with Joseph Smith through introduction by her son David Whitmer. Joseph experienced strong persecution while translating the Book of Mormon, and the Whitmer family boarded Joseph, his wife Emma, and his scribe Oliver Cowdery.  Caring for the boarders as well as her large family became quite a burden for Mary. Read more
Excerpts taken from Susannah Washburn Bowles' biography of her mother Tamer Washburn (1805-1886). Tamer joined The Church of Jesus Christ of Latter-day Saints, often inadvertently called the "Mormon Church," in 1838 and continued faithful to the Church until the time of her death in 1886.
Tamer Washburn was a daughter of Jesse and Susannah Tompkins Washburn. She was born July 4th, 1805, at Mt Pleasant, Westchester County, New York. When she was 19 years old, Tamer married Abraham Washburn (whose grandfather was her father's brother) on March 16, 1824, at Mt. Pleasant, New York. In their early married life, they moved to Sing Sing, where Abraham went into the shoe-making and tanning business.
Mormon Missionaries
When Parley P. Pratt came to New York with the gospel message, Abraham Washburn was converted immediately; the message was so plain and beautiful that he believed everybody could readily be converted. Abraham took Brother Pratt home with him to explain the wonderful message to his wife. Brother Pratt told her that the Lord and His Son had visited, in person, the boy Joseph Smith, and later sent heavenly messengers who had restored the Priesthood, both Aaronic and Melchizedek, and that the Lord was giving the boy Prophet continued revelations, revealing the gospel of Jesus Christ in its fulness. He said that the Angel Moroni had delivered the history of the ancient inhabitants of this continent, written on gold plates, to the Prophet, and he had by the power of God, translated them, and that the book was now published and was called The Book of Mormon.

This was too much for this dear lady, who was a staunch Methodist, yet retaining many ideas of the Quaker faith in which she had been reared. She was infuriated at what she had just heard; it was impossible for God to give new revelations to man; all such things had ceased with the death of the ancient Prophets and Apostles. This man was surely an imposter teaching false doctrine. Her righteous indignation arose and she turned on Brother Pratt and poured out the venom of her wrath in no gentle tones. Her husband tried in vain to soothe her. He, however, knew that the message was true and in a short time was baptized. He tried gently, at every opportunity to convert his dear wife, but it seemed, for some time, that his efforts were useless.

One evening, while he was attending an evening meeting, Abraham received a message to come home quickly: his wife was in a terrible nervous condition on account of his being at a Mormon meeting. As he was leaving, Brother Pratt said, "Be of good cheer, Brother Washburn, for in a very short time your wife will be a member of the Church." It was but a few weeks until she asked Brother Pratt to baptize her.

She learned to love Brother Pratt and the gospel of Jesus Christ. Her home was ever after a home for the Mormon missionaries.

As time passed, both Parley and Orson Pratt made their home with the Washburns while doing Missionary work in New York. On one occasion, Orson Pratt brought his wife. She wore, as was the custom in those days, a lace cap with bows of ribbon and small artificial flowers on the side of her cap. Tamer had not yet sufficiently recovered from her Quaker notions to be able to tolerate these 'excessive' practices, so she asked Sister Pratt to please remove the trimmings from her cap while she remained her guest.  Sister Pratt complied with the request to please Sister Washburn. In after years, Tamer laughed as she related the story wondering how she could have been so narrow minded because she herself wore just such little lace caps to the end of her days and enjoyed having them handsomely decorated.

Abraham was a prosperous business man and he gave Tamer a regular allowance of 75 dollars a month. She was saving, and deposited a part of her allowance each month in the bank. Once, Orson Pratt was going to England on a mission; he arrived in New York with no money to pay his traveling expenses. Tamer gave him enough money from her savings account to pay his passage to England.
A Blessing and Promise from the Prophet Joseph Smith
After joining the body of the Church at Nauvoo, Brother Washburn was a member of the Nauvoo Legion. They were friends of the Prophet, Joseph Smith. The Prophet Joseph Smith visited with Tamer and her folks many times. On one occasion when the Smiths and others were at their home at an evening social, the Prophet arose to his feet and said, "Sister Washburn, there is a special blessing from the Lord to you, and the Lord says that you're just as sure of your Celestial crown as though you already had it on your head." The sisters assembled said to the Prophet, "This is enough to make us jealous." And then the Prophet said, "This blessing is for Mother Washburn above the rest, because she is a free giver. She could always give and never regret."  Her salvation in the Celestial Kingdom was assured on account of her liberality.
Mormon Polygamy and Victory Over Herself
They came from Winter Quarters to Salt Lake City early in 1848 with the Richards Company. Tamer drove three yoke of wild steers across the trackless desert. Shortly after their arrival in the valley, Abraham married Flora Clorinda Gleason Johnson.

Tamer was a social person, and usually very optimistic, yet she was capable of very intense feelings. Flora's daughter Lorena related, "Tamer told me how hard it was to live in plural marriage, and for a long time she was unkind to my mother although she loved mother. She prayed often for strength, and God finally gave her victory over herself. After that, plural marriage ceased to be a trial, and my mother became one of her best earthly friends."

Such is a few of the trials and only a few that she with others passed through because they believed that God lived and had a Soul and Body like unto that of Man whom He had created and because they believed that He had the right and privilege to converse with the men He had created and that He did make known His mind and will and they believed it and would not deny it and troubles were multiplied upon them.
Excerpts taken from Tamma Durfee Miner White's reflections of her father Edmond Durfee (1788-1845). Edmond joined The Church of Jesus Christ of Latter-day Saints, often inadvertently called the "Mormon Church," in 1831. He was shot by an angry anti-Mormon mob at the Isaac Morley settlement at Green Plains, Hancock, Illinois in 1845.
My father's name was Edmund Durfee, he was born in Rhode Island on the 3rd October 1788 of Dutch decent [SIC]. My mother's name was Magdalena "Lana" Pickle and she was born 6 June 1788. Her father and mother were from Holland. I was born 6 March 1813 in Lennox, Madison County, New York and lived there until I was about nine years old when we moved to Amboy, Oswego County. Father bought some land, built him a house, made a small farm, and worked at his trade that was mostly carpenter and millwright. We lived there until the first of June 1830, father bought more land. There were lots of maple trees. Then father wanted to go West so he sold his sugar bush and farm and started for the south of Ohio. We went through Camden Village to the canal, went on the canal to Buffalo, we went to Briggles (Ruggles) in Huron County. Read more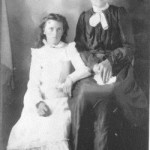 I, Mary Abagail White Savage, am the daughter of John Griggs White and Lucy Bailey who were born in Connecticut.
I was born in the State of New York, town of Parishville, Lawrence Co., March 30th, 1832. When I was about 12 years old my father moved to Ohio and settled at Fairport in Geauga Co., fifteen miles from Kirtland. My father said to mother one day, "They say the Smiths live at Kirtland and are Mormons." They had been acquainted with the Smiths before the Book of Mormon was found and lived neighbors to John and Silas Smith, Joseph Smith's uncles. Father said, "I'm going to see them and if honest John Smith tells me the Book of Mormon is true I will believe it for I don't believe he has ever told a lie in his life."
I mention this to show how well they were liked for honesty before they were Mormons. He went and brought a Book of Mormon and read it in a short time. Then he took mother and went to Kirtland and they were both baptized…[by] Joseph Smith, Senior.
Mark L. McConkie, a professor at the University of Colorado, has recently published a book entitled Remembering Joseph: Personal Recollections of Those Who Knew the Prophet Joseph Smith. Below is an excerpt from this book, a recollection of Mary Adams, regarding a specific incidence of Joseph's kindness while he upheld his position of authority in the town over which he was mayor.
While he [Joseph Smith] was acting as mayor of the city, a colored man called Anthony was arrested for selling liquor on Sunday, contrary to law. He pleaded that the reason he had done so was that he might raise the money to purchase the freedom of a dear child held as a slave in a southern state. He had been able to purchase the liberty of himself and wife and now wished to bring his little child to their new home. Joseph said, "I am sorry, Anthony, but the law must be observed, and we will have to impose a fine."

The next day Brother Joseph presented Anthony with a fine horse, directing him to sell it, and use the money obtained for the purchase of the child.

Sister Adams says how well she remembers the feeling of sorrow that pervaded the city, when the two brothers lying dead in the Mansion House. She with the rest of the children, were not permitted to go in the streets owing to the crowd of people who thronged the city, coming and going by steamboat and carriages, and all with grieving hearts for the departed loved ones.

Mary Frost Adams, "Joseph Smith, the Prophet," Young Woman's Journal 17, no. 12 (December 1906): 538.
Mary Adams was touched by this kindness from Joseph Smith. I am impressed by Joseph's ability to handle the situation so well. How his heart must have been broken at the thought of a man who had escaped the wicked bonds of slavery doing all in his power to bring his family back together. Yet, Joseph's position as mayor required him to exercise the law. Since Anthony had broken the law, Joseph could not ignore the fact, even though his motive was noble. While making sure Anthony answered for the law he had broken, Joseph reached out in love and mercy to offer this man the chance to reunite his family in freedom.
While slavery remains inexcusable, as does prejudice, the fact remains that at the time Joseph did this, African Americans were not generally looked on as equals to other races. I believe that Joseph recognized the equal value of all members of the human race, without regard to gender, religion, or ethnicity, but having that attitude during the time in which he lived is even more testament to the remarkably honest and righteous man he was.
This article was written by Doris White, a member of The Church of Jesus Christ of Latter-day Saints.
Additional Resources:
Joseph Smith: Prophet of the Restoration
The Book of Mormon (Another Testament of Jesus Christ)
The Lord Jesus Christ in Mormonism
http://youtu.be/6j-ir5rHmQg
On a June day in 2012, my husband and I pulled in to Palmyra, New York. I had wanted to go to the Sacred Grove for years, and I was excited about the opportunity that had finally come to visit it and many other historical sites of The Church of Jesus Christ of Latter-day Saints (which church is often misnamed the "Mormon Church"). It was pretty early in the morning that day, so we were lucky enough to have the place to ourselves for a little bit.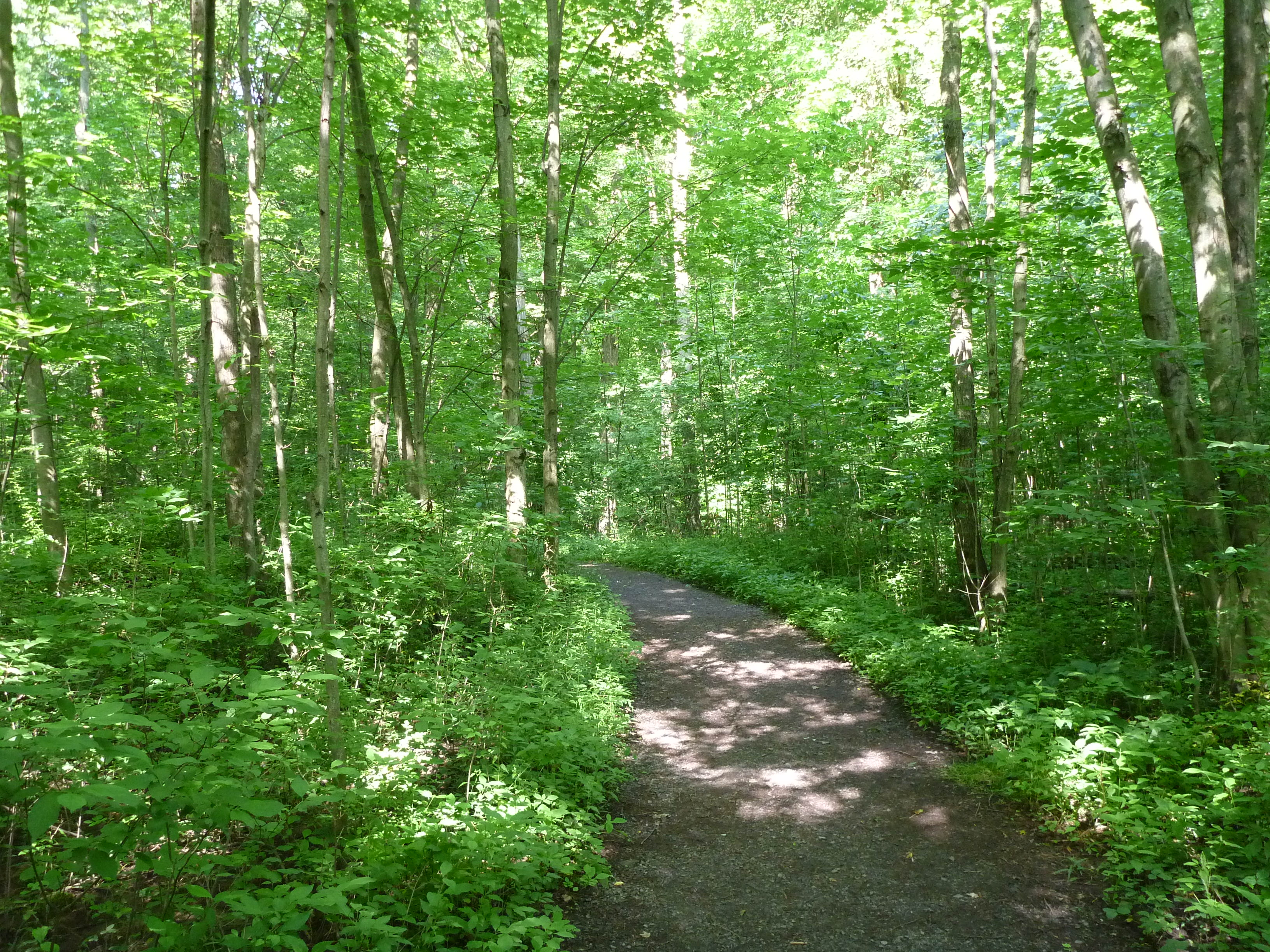 We walked by the Smith Family Home and back into the trees to take advantage of the fact that we were alone. As we quietly walked through the grove of beautiful trees, I thought to myself, "Heavenly Father and Jesus Christ appeared here!" Just that thought filled me with a sense of awe and reverence. I have been in holy places before, but this was a wonderful and unique experience.
I was born to parents who are both faithful members of The Church of Jesus Christ of Latter-day Saints and, I was raised in the teachings of the Church. I have heard the story of the First Vision all my life, but being in the place where it actually occurred strengthened my personal witness of its veracity.
Joseph Smith, as a young man of 14, struggled with the turmoil that surrounded him in upstate New York in 1820. He was a religious boy who took spiritual matters very seriously, and he was confused by the bickering among different Christian denominations, each claiming to be the only church that had the truth. He wanted to make sure he joined the right church. After studying James 1:5 of the King James Version of the Bible, he was prompted to ask God, in prayer, to help him to know which church was right. Joseph had faith that if he asked God in faith, then he would be given an answer.
On a spring day in 1820, Joseph got up very early and took a walk to be by himself. He walked into the grove of trees behind his family's home and eventually knelt to pray. The experience he had there was far beyond his imaginings and started a chain of events that is still in motion and cannot be stopped. In answer to a young boy's prayer, God the Father and His Son, Jesus Christ, appeared in that grove of trees and spoke to Joseph Smith face to face. They told Joseph that none of the churches on the earth at that time contained the fulness of the gospel of Jesus Christ, so he should not join any of them.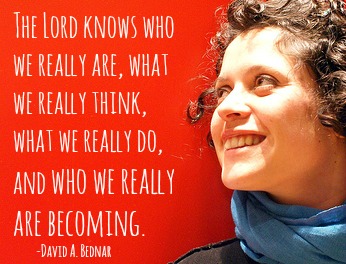 Some marvelous truths were restored to the earth just by that visit: God the Father and Jesus Christ were separate beings with tangible bodies; they knew Joseph personally and cared about him, just as they do each one of us; and the fulness of the gospel had been lost from the earth. It was three more years before Joseph received another heavenly visitor who brought instructions from God and Jesus Christ. For several more years, Joseph was taught and prepared to fulfill his calling of restoring the truths that had been lost from the earth.
The Church of Jesus Christ of Latter-day Saints is the only true church on the earth today. This does not mean that no other church has worth or truth. There are many good people and churches who are devoted to bringing people closer to Jesus Christ. However, Jesus Christ Himself has restored the fulness of His gospel and has declared to the world that it is contained in The Church of Jesus Christ of Latter-day Saints.
I know that I am literally a child of a loving Heavenly Father who knows and loves me. I know that Jesus Christ is His only begotten Son in the flesh and that the power of His Atonement gives me and all men and women the ability to repent and be cleansed from sin so that I may someday return to God and remain in His presence forever.
These truths were restored in a beautiful grove of trees in New York nearly 200 years ago. I have felt the influence of these truths in my life, and I felt a peaceful witness in that grove of trees that Joseph saw there what he said he saw. He knew it, he knew that God knew it, and I know that is true.
This article was written by Doris White, a member of The Church of Jesus Christ of Latter-day Saints.
Additional Resources:
Joseph Smith: Prophet of the Restoration
The Book of Mormon (Another Testament of Jesus Christ)
The Lord Jesus Christ in Mormonism
Mark L. McConkie, a professor in the school of public affairs at the University of Colorado, has recently published Remembering Joseph: Personal Recollections of Those Who Knew the Prophet Joseph Smith. This is an excerpt from that book and is the recollection of Jesse W. Crosby.
Brother Jesse W. Crosby, a prominent man in early Dixie and an early preacher of the Gospel lived a close neighbor to the Prophet [Joseph Smith] in Nauvoo. Being a very observing man he learned much of that great man's home life, and he used to tell us many interesting things about it.

He said the Prophet had great ability as a financier, and that had his enemies left him he would have become one of the wealthiest men in America. Everything his hand touched seemed to prosper. His fields were always in good condition and yielded well.

When people came to see him, and he had many visitors, their teams were fed the best of hay and his barn was full. No other orchard had as fine fruit as his did. If an inferior cow was by any means shoved on to him it would be but a short time before she became a first-class milker. Many men sought his advice when in financial difficulty, and none failed to profit by it if they followed the counsel he gave.

A period of great prosperity for him, Brother Crosby said, would seem to induce a raid upon him. One trial after another would be launched until he was left penniless and perhaps in debt. On one of these occasions when the Prophet had been absent from home for some time, Brother Crosby went to his home to see if he might render some assistance.

When he made the purpose of his visit known, the [Prophet's] wife burst into tears and said that if the persecution would cease they could live as well as any other family in the land. They could even have the luxuries of life. Bro. Crosby related the following items of interest concerning the Prophet.

He was strong and active, and could build more rods of good fence in one day than most men could do in two, and he always left his fence clear of everything that might gather fire, such as underbrush, loose limbs, and tall strong weeds.

He was orderly. His wood yard was an example of order. Logs were neatly piled and all trash cleared away. If he did not finish the log on which he was chopping the remnant was laid back on the pile and not left on the ground for a stumbling block. The chips he made he picked up himself into a basket and put them in a wooden box which stood in the wood yard to carry them into the house to be burned.

Bro. Crosby confessed this: During a period of financial depression for the prophet, the ax was stolen from his wood yard and Brother Crosby contributed to loan him the ax belonging to himself because of the unfailing habit of the Prophet to always sharpen the ax he had been using before it left his hand. People in that section burned hard wood and to keep the ax in good shape required much time and energy. Some of the home habits of this best friend, however, such as building kitchen fires, carrying out ashes, carrying in wood and water, assisting in the care of the children, etc. were not in accord with Brother Crosby's idea of a great man's duty.

("LaFayette C. Lee, Notebook," LDS Church Archives, Salt Lake City, Utah.)
What a wonderful personal character sketch of the Prophet Joseph Smith. It is truly the day-to-day activities and actions of a man that show his true character. The commentary regarding how everything Joseph touched seemed to prosper reminds me of Jacob in the Old Testament, when he was working for Laban and was able to build up quite a stock of goods for himself because the Lord blessed him (Genesis 30).
Joseph Smith was a hard and honest worker. He wanted to help those around him, but his enemies refused to leave him alone. Yet, each time Joseph's enemies thought they had ruined him, he rose like a phoenix from the ashes and prospered again. Even when Joseph willingly went to Carthage and knew it was to his death, he was comforted by the knowledge that he had fulfilled God's work for him on the earth. How many of us, when we feel our mortality, can say with an honest heart that we know we have done our best to keep God's commandments and to fulfil His wishes for us here?
Joseph Smith was truly a prophet of God, and he lived his life the best way he knew how to please God.
This article was written by Doris White, a member of The Church of Jesus Christ of Latter-day Saints.
Additional Resources:
Joseph Smith: Prophet of the Restoration
The Book of Mormon (Another Testament of Jesus Christ)
http://youtu.be/dZDaHTuKrU8
Translating the Book of Mormon into other languages commenced relatively soon after the first publication in 1830. As of April 2011, the Book of Mormon has been published in its entirety in 82 languages, with selections of the book available in an additional 25 languages. The first edition of the Book of Mormon after English was Danish in 1851, followed by French, Italian, Welsh, and German in 1852. [1] There was even a Deseret Alphabet version. As far as possible, the translators were to be members of The Church of Jesus Christ of Latter-day Saints, but as the Church expanded rapidly with missionaries entering new countries, it was necessary sometimes to employ translators from outside the Church. Such was the case in South Africa. Currently Afrikaans is the native tongue of about 13% of the population in South Africa. [2]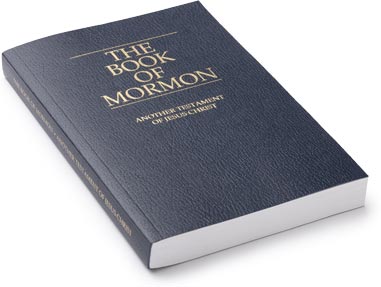 John M. Pontius was a missionary for The Church of Jesus Christ of Latter-day Saints in South Africa from 1971–73. He describes the yearning for Afrikaans-speakers for a translation of the Book of Mormon
I attended the special conference in Johannesburg on May 14, 1972 when the new translation of the Book of Mormon into Afrikaans (Die Boek van Mormon) was presented. It was an electric moment. People wept. Some had waited all of their lifetimes to read the Book of Mormon in Afrikaans. Many people had learned English for the sole purpose of reading this scripture. The Spirit was strong among us as we rejoiced. [3]
But this was not the only remarkable aspect of this conference. John Pontius and a fellow missionary were present on several occasions when the translator, Professor Felix Mynhardt, talked about the translation process. In his blogpost, Pontius recounts their collective recollections, including what Mynhardt said at the conference itself.
Prof. Mynhardt was not a member of the Church of Jesus Christ. Pontius recalls, "He said that he was fluent in over 60 languages. He was presently employed at Pretoria University as a language professor. He said he had been praying that the Lord would give him some task, some divinely important task, that would justify his having this gift of language from God." He had been approached in 1970 by the Mission President, Harlan Clark and others to translate the Book of Mormon in Afrikaans. Pontius recalls:
He said that he knew of the Book of Mormon from his religion studies, and his initial reaction was that he did not want to be involved in translating it. However, that evening, as he prayed upon his knees, as was his habit, he said the Spirit of the Lord convinced him. The message was something on the order of, "You asked me for a great, divinely inspired task of translation, I sent it to you in the form of translating the Book of Mormon, and you declined." Professor Mynardt said he could not sleep through the night because he knew that translating the Book of Mormon would get him into trouble with his university, which was owned and operated by the Dutch Reformed Church. When morning came he agreed to begin the translation immediately.
Once Mynhardt began translating, it was obvious that the Book of Mormon had not been written in English. Joseph Smith had therefore translated, not composed it. "It became immediately apparent that what I was reading was a translation into English from some other language. The sentence structure was wrong for native English. The word choices were wrong, as were many phrases." Working on that assumption, Mynhardt knew he would have to find the original language to be able to make as accurate a translation into Afrikaans as possible. Pontius narrates,
He listed a half-dozen languages he tried, all of which did not accommodate the strange sentence structure found in the Book of Mormon. He said he finally tried Egyptian, and to his complete surprise, he found that the Book of Mormon translated flawlessly into . . . ancient Egyptian. He found that some nouns were missing from Egyptian, so he used Hebrew nouns where Egyptian did not provide the word or phrase. He chose Hebrew because both languages existed in the same place anciently.
Mynhardt had begun translating—illogically—in the middle of the book, so when he turned to the beginning to commence that translation,
Imagine my utter astonishment when . . . [I] came to verse two, where Nephi describes that he was writing in the language of the Egyptians, with the learning of the Jews! . . . I knew by the second verse, that this was no ordinary book, that it was not the writings of Joseph Smith, but that it was of ancient origin. I could have saved myself months of work if I had just begun at the beginning. Nobody but God, working through a prophet of God, in this case Nephi, would have included a statement of the language he was writing in. Consider, how many documents written in English, include the phrase, "I am writing in English!" It is unthinkable and absolute proof of the inspired origins of this book.
Mynhardt said that he was perhaps the only person at that time in South Africa who had the language skills necessary to make the Afrikaans translation, using as he did, ancient Egyptian, Hebrew, Afrikaans, and English. He had this to say about Joseph Smith:
I do not know what Joseph Smith was before he translated this book, and I do not know what he was afterward, but while he translated this book, he was a prophet of God! I know he was a prophet! I testify to you that he was a prophet while he brought forth this book! He could have been nothing else! No person in 1827 could have done what he did. [4] The science did not exist. The knowledge of ancient Egyptian did not exist. The knowledge of these ancient times and ancient Peoples did not exist. The Book of Mormon is scripture. I hope you realize this. . . . I declare that the Book of Mormon is of ancient origin, and is scripture of the same caliber as the Old Testament, or for that matter, the New Testament.
Pontius concludes his meaningful account by describing the effect on him of this testimony of the ancient origins of the Book of Mormon from someone who was not a member of the Church, "I know my memory of his exact words is wanting, but my memory of what I felt and what I knew and how potent it was to hear his testimony of Joseph Smith and the Book of Mormon is one of those things that I will never forget."
From a personal standpoint, some time ago I had to edit a piece in English written by a German speaker that was very difficult to understand. The only way I could edit it successfully was by translating it back into German to see the idioms used, and then re-translating it into English. Unless you are a native speaker of both languages, in most cases it is extremely difficult to render an accurate translation. The unique skills that Prof. Mynhardt employed in translating the Book of Mormon into Afrikaans (the translation is still in use today), were in my opinion divine gifts bestowed on him for this particular purpose.
This article was written by Alison Coutts, a member of The Church of Jesus Christ of Latter-day Saints.
References:
1. Book of Mormon Reaches 150 Million Copies
2. Afrikaanns
3. Unless otherwise noted, information and quotes come from John Pontius's blogpost
4. As far as is known, the translation process began in 1828.
Additional Resources:
Request a free copy of The Book of Mormon
Joseph Smith: Prophet of the Restoration
http://youtu.be/ByJY-N85i7s
By Terrie
Sidney Rigdon was an early leader of The Church of Jesus Christ of Latter-day Saints (often misnamed the "Mormon Church"). He was born in 1793 in Pennsylvania. When he was seventeen, his father died. His mother died when he was twenty-six, but the year prior to that, Sidney became a Baptist and left home to become a preacher. Six years later, in 1824, Sidney Rigdon, Alexander Campbell, and Walter Scott left the Baptist church over the issues of what happened to infants who died without baptism and began meeting together to discuss religion. They were known as Campbellites, although they called themselves Disciples. Sidney Rigdon continued his work as a preacher, but focused on faith, repentance, baptism, and the Holy Ghost, rather than promoting the doctrines of a specific religion.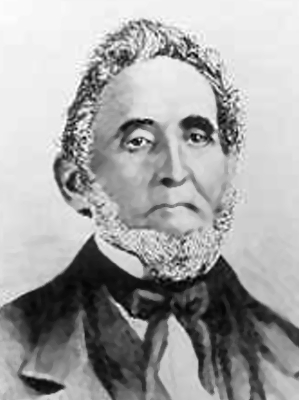 In 1830, The Church of Jesus Christ of Latter-day Saints was organized and its members were largely known as "Mormons." One Mormon leader, Parley P. Pratt, had known Rigdon previously, because Pratt had been a missionary for the Campbellites in the past. During a mission trip to the Native Americans, Pratt and his companions visited with Sidney Rigdon and received permission to give a sermon in Rigdon's church. The sermon had a strong impact on the preacher, and Rigdon and his wife began to pray to know whether or not the Mormons had the truth. They also began to study the new religion. Two weeks after the sermon, the Rigdons were baptized along with more than 100 members of Rigdon's congregation. The group was formed into a new Mormon congregation and Rigdon was quickly called to the ministry.
In December of that year, Sydney Rigdon was commanded by revelation to become a scribe for Joseph Smith, who had minimal education and used scribes while translating manuscripts. He worked with Joseph on a translation of the Bible that was never completed due to the assassination of Joseph Smith.
Sidney Rigdon was among the first group of men to be ordained as high priests, which made them lay priests and did not correlate to modern views of a professional minister. He served several missions for the church, being called to preach to the Quakers and along the route to several church conferences. He also undertook several journeys to counter false information being distributed by Ezra Booth, a former member of the church. Booth had been upset because the church, which was new and had little money, did not pay for his mission and because he did not experience a continual stream of miracles, which he felt was a required aspect of a true church. He was upset that Joseph Smith played with children (behavior he found not fitting for a prophet of God) and that his own missionary work did not result in a prophecy that he seems to have thought applied to him. Eventually, he began writing letters to newspapers that contained incorrect or slanted information. These letters led to the persecution and even the death of some Saints.
Joseph Smith and Sidney Rigdon saw a vision that contained important elements of Mormon belief. It taught them about the Plan of Salvation, the resurrection of the Dead, and the structure of Heaven. They also saw Jesus Christ and God.
In March of that same year, Sidney Rigdon and Joseph Smith were both dragged from their homes by mobs, leaving Rigdon delirious for a number of days and resulting in the death of one of Joseph Smith's children who was exposed to the cold when Joseph was taken.
Sidney Rigdon became the First Counselor to the prophet. The Church of Jesus Christ of Latter-day Saints is organized with a prophet at the head, who is also the president, serving under Jesus Christ as the Lord's representative on earth, just as ancient prophets did. The prophet is assisted by two counselors and the three men together are called the First Presidency. They lead the church, assisted by the apostles. When the prophet dies, the First Presidency dissolves, the most senior member of the apostles is sustained as the new president, and he selects his own counselors.
However, Rigdon apparently had problems maintaining his role as a counselor. He had, several times in the past, been chastised for behavior and attention to his role. After a mission trip with the prophet, Joseph Smith said that Sidney tended towards selfishness, which diminished his effectiveness as a leader.
In 1834, Rigdon also became a trustee and conductor of the school the church ran during the winter. In 1838, he and Joseph Smith were forced to flee Kirtland, Ohio, where the Mormons were living, and moved to Missouri.
During this time, Joseph seems to have been fairly quiet, with Rigdon giving most of the sermons and others taking on more leadership—leadership that was more militant than Joseph's own style.
In Missouri, Joseph Smith received a revelation to begin the building of a temple, but to avoid any further debt for the project. A cornerstone was laid for the temple and Sidney Rigdon was the speaker. Unfortunately, he gave a speech that was so filled with anger against the anti-Mormons that people who were not Mormon became upset.
Tempers rose to the point that mobs threatened the Saints, and negotiations between a government colonel and the mob led to Joseph Smith, Sidney Rigdon, and other leaders being handed over to the mob to avoid violence against the Saints. Sidney Rigdon spent November through the following February in jail to satisfy a mob. He was angry with the government when he was released and wanted justice for his illegal imprisonment. In Illinois, he devised a plan to impeach Missouri for violation of freedom of religion and obtained the support of two governors—from Illinois and Iowa. However, the plan withered. Joseph Smith, with others, drafted an appeal to the federal government to recognize their abuse and appointed Rigdon to deliver it. However, Rigdon was losing interest in the project and did not go. Eventually, he was asked again to go, and two other men accompanied him. He became ill on the journey and did not complete it.
By 1834, Sidney Rigdon's enthusiasm for the church and its trials was waning. In the next General Conference, Joseph Smith expressed a preference for Rigdon to be released, but Joseph's brother Hyrum, ever the optimistic peacemaker, spoke up for Rigdon and Joseph agreed to keep him on as First Counselor.
As persecution against the Saints increased and the federal government refused to step in and protect their constitutional right to free practice of religion, Joseph Smith began to contemplate a run for president. He understood those who voted in his favor might be throwing away votes, but did not want to vote for someone who would use that vote to further the persecution against the Saints. Although it was a gesture, he received a nomination for president, with Sidney Rigdon as vice-president. Whether or not he thought he could win, he saw it as an opportunity to present the issue of freedom of religion to the public. Their platform did not fit into either party, marking him as an independent. He also ran on an anti-slavery platform, which increased the persecution by pro-slavery advocates, but he had long supported the freedom and education of slaves, stating that doing so would make them the same as white people.
Soon after Rigdon was nominated vice-president, he went to Pittsburgh, Pennsylvania, and was there when Joseph Smith was murdered. At that time, because there was no explicit succession plan in place, many people tried to take over the role of prophet and president, including Rigdon. As the First Counselor, he announced in a meeting held on the eighth he was the Guardian of the Church now that Joseph was gone. However, that afternoon another meeting was held. As Brigham Young stood and began to speak, people saw the face and heard the voice of Joseph Smith transposed on Young. This transfiguration confirmed to the membership that God had chosen Brigham Young, who was the president of the apostles. Today, the most senior member of the apostles becomes the new president of the church upon the death of the previous president.
Many refused to accept the decision the people made to follow what they believed was God's will, however. Rigdon was angry and refused to sustain the apostles, which led to his excommunication. He then claimed the Spirit had been missing from the church for a long time. He returned to Pittsburgh and organized his own short-lived church. He died in 1876.
This article was adapted from: Price, Lynn F. 1997. Every person in the Doctrine and Covenants. Bountiful, Utah: Horizon.
With additional information from: Bushman, Richard L., and Jed Woodworth. 2005. Joseph Smith: Rough Stone Rolling. New York: Alfred A. Knopf.
Addition Resources:
The Book of Mormon (Another Testament of Jesus Christ)