Margaret Young Taylor was asked by the modern prophet Brigham Young to lead the young Mormon women of The Church of Jesus Christ of Latter-day Saints (inadvertently called the "Morman Church" by some) (Andrew Jenson, Latter-day Saint Biographical Encyclopedia, [1936], 267). Margaret served as the first counselor of the LDS Young Women's organization (at that time referred to as YWMIA), which is a divinely inspired organization for female youth ages 12-18. I myself have been blessed by this organization and know that it is led by a prophet of God who directs LDS women to lead the female youth worldwide. I have become a better person because of the values and standards I was taught as a Latter-day Saint youth.
Mormon Women Leaders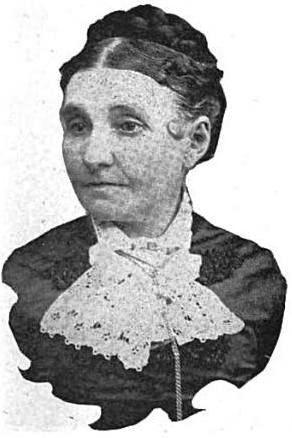 Margaret served with various Mormon women leaders. For seven years, Margaret worked closely with other Mormon women such as her childhood friend Elmina Shepard Taylor (the young women's president from 1880-1904) and the second counselor Martha H. Tingey (who became the subsequent president of the young women's organization). In 1887, the LDS woman leader Maria Young Dougall took her place when Margaret's husband died and she resigned as the first counselor. She also volunteered as the Secretary of the Salt Lake Stake Relief Society (divine organization for adult women) and a Member of the General Board of the YWMIA (Andrew Jenson, Latter-day Saint biographical encyclopedia, [1936], 267).
Mormon Women: Biography of Margaret Young Taylor
Margaret was born on April 24, 1837, to Ebenezer Russell Young (who established one of the first silk mills in New Jersey) and Margaret Holden Young in Westport, Connecticut. She grew up among four brothers and two sisters in Connecticut, New Jersey, and New York until she moved to Salt Lake City, Utah, in 1858. She brought a library of books with her across the plains and was known for being highly educated, sewing, and writing letters with beautiful handwriting. In Utah, she taught in her husband's family school.
Margaret was also known among Mormon women for her homemaking skills as a mother. Margaret gave birth to three daughters and six sons (two of whom died before her death). "Children who played with hers, invariably mention her pleasant manner, and freedom from irritability. And her home was one of the most hospitable" ("Margaret Young Taylor", The Young Woman's Journal, 1919 volume 30, 302). One of Margaret's sons (Frank Taylor) encouraged weekly "family home evening" (spending time as a family in prayer, scripture study, and activity), which program was later adopted church-wide in 1915 and "it has become a key to the strength of Latter-day Saint families throughout the world—in a very real sense, a legacy of the Taylor family to the rest of the Church" (Richard L. Jensen, "The John Taylor Family", Ensign, February 1980, pages 50-51).
Margaret had a strong testimony of the gospel of Jesus Christ. She joined the LDS church and was baptized at the age of 14 (Andrew Jenson, Latter-day Saint Biographical Encyclopedia, [1936], 267). She married the prophet John Taylor and was a Christ-like person who:
…influenced all with whom she came in contact, and impressed them with her pleasing personality. Her methods of control were by persuasion and kindness… One woman in speaking of her today said, "She had a soothing, quieting way with her. I remember meeting her once when I had lost my brother. I felt almost bitter, in my bereavement, but she comforted me and I left her a changed being." (See "Margaret Young Taylor", The Young Woman's Journal, 1919 volume 30, page 302.)
When Margaret died on May 3, 1919, she was "one of the last surviving widows of the apostles chosen and ordained under the Prophet Joseph Smith. Mrs. Taylor was the wife of the late John Taylor, Third President of the Church of Jesus Christ of Latter-day Saints." (See "Margaret Young Taylor", The young woman's journal, 1919 volume 30, 301-302.)
Additional Resources:
Other Mormon women leaders: Elmina Shepard Taylor
Attend services at a local meetinghouse
Visit the LDS website about families
Mae Taylor Nystrom was a leader of young Mormon women for The Church of Jesus Christ of Latter-day Saints (inadvertently called the "Mormon Church" by some). Mae was called by a prophet of God to serve as the second counselor of the first presidency of the Young Ladies' Mutual Improvement Association (YLMIA) which is presently called the LDS Young Women's organization (a global female youth organization) (Caroline H. Benzley, "134 Years Young!", New Era, November, 2003). My participation in the Young Women's program (as a Mormon youth) has blessed me with a stronger testimony of Christ and increased confidence in myself.
Mormon Women Leaders: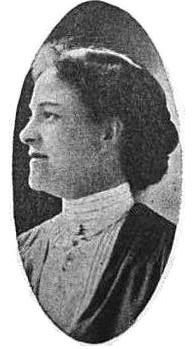 From 1905-1923, Mae served with various Mormon women such as the LDS woman leader Martha H. Tingey (the young women's president from 1905-1929), and first counselor Ruth May Fox. In 1923, she moved to Wyoming, and Lucy Grant Cannon (1923-1929) took her position as the second counselor. She also served on the General Board of the YLMIA and as her congregation's YLMIA secretary, treasurer, and second counselor, and stake president of the YLMIA from 1926-1929 (Jenson, Andrew, Latter-day Saint Biographical Encyclopedia, [1936], 264).
Mormon Women: Mae Taylor Nystrom's Life
Mae grew up in Salt Lake City, Utah, among three brothers and her parents, George Hamilton Taylor and Elmina Shepherd (who was the first young women's president). Susa Young Gates wrote:
The ideal of her girlhood was to become a perfect homemaker. With this in view she quietly set about its accomplishment. Under her mother's direction she studied the varying phases of domestic science— cooking, sewing, sanitation, the care of the sick, and rounded out her homemaking preparations by the oft repeated entertainment of her friends. Home, as Mae Taylor grew to understand it, "was the place where her family was loved and made happy ;**and it was also the place where friends should most surely*find welcome, hospitality and peace. Today the ideal of her girlhood is the ideal of her life. In her heart home holds first place (History of the YLMIA of the Church of Jesus Christ of Latter-Day Saints from November 1869 to June 1910, 1911, 293).
Mae enjoyed learning, teaching, and helping Mormon women around her. She attended LDS College and the University of Utah. She moved to Wyoming in 1923 and returned to Utah in 1929. She "was a delegate to the National Council of Women in 1908 and to the triennial session held in Seattle in 1909" (Jenson, Andrew, Latter-day Saint Biographical Encyclopedia, [1936], 264). She took a book-keeping course to help fulfill her duties as the corresponding secretary for the General Board while working simultaneously as a teacher of physical culture. She lived with her mother until 1900 when she married Theodore Nystrom. Susa Young Gates said:
One phase of education that early attracted her was physical culture. After some study in Salt Lake City she spent the summer of 1893 at Harvard in advanced work, and upon her return taught two years in the Utah School for Physical Culture under the direction of Maud May Babcock. She also took charge of the school as director for two years. With the hope of carrying- the benefits of physical culture to the Y. L. M. I. A. of the nearby wards, she at this time conducted drills in the monthly officers' meetings, held in the Fourteenth ward (History of the YLMIA of the Church of Jesus Christ of Latter-Day Saints from November 1869 to June 1910, 1911, 162, 293-294).
Additional Resources:
Read another article about other Mormon women leaders: Elmina Shepard Taylor
Attend services at a local meetinghouse
Visit the LDS website about the Prophet Joseph Smith
After the end of World War II in 1945, many of the people in Europe were without homes, clothing, or food. The Church of Jesus Christ of Latter-day Saints' leaders knew they had to do all they could to help the Saints now in dire straits. The First Presidency called Ezra Taft Benson, then a member of the Quorum of the Twelve Apostles, to serve a one-year mission touring Europe to reorganize the Church there after the devastating war. Frederick W. Babbel was called to escort him and be his aide. In addition, Chaplain Howard C. Badger was permitted to accompany them once they were in Europe to act as a military escort and help them in many ways.
Elder Benson's assignment included reorganizing and reopening the European missions, which had mostly been forced to shut down at the beginning of the war; assessing the physical and spiritual needs of the people and helping the Church meet those needs; and bringing the blessings and love of the First Presidency to the Saints in Europe.
Conditions were deplorable at this time. Permission to enter all countries had to be granted from all appropriate military powers, and once permission was granted the actual travel had to be arranged. Flights were nearly non-existent, except in military planes. Many railways had been bombed out and there were virtually no passenger cars left, so most railway passage was in livestock cars or third-class cars. Automobiles were very scarce and exceedingly hard to come by, but the missions had to have some. Most countries were still on food rations, and many people could not even find the food available which was listed on their ration cards. Most things were sold on the black market at exorbitant prices, and starvation ran rampant. In some cities there were no buildings left standing, and few people had clothing. On top of all of these hardships, occupying soldiers often took out their rage and hate on the often innocent civilians. Rape, pillage, and plunder were all common, everyday occurrences. These are some of the conditions which President Benson and his companions faced.
And None Shall Stay Them
In an account which Bro. Babbel wrote of their experiences, he focused on the promise the Lord gave His servants in the Doctrine and Covenants: "And they shall go forth and none shall stay them, for I the Lord have commanded them" (1:5). The experiences of these brethren truly showed the fulfillment of this promise. In one of the first meetings he attended with Elder Benson, Bro. Babbel recorded the following description of him:
"Never had I met a men of God who was so humble, so grateful for loyalty and kindness rendered, so genuinely and deeply emotional and receptive to that which is good and pure, a man who has such an all-consuming love for the children of our Father. Since our arrival he had been able to do more in less time, and that more thoroughly and effectively, than I had ever dreamed to be possible" On Wings of Faith, 20).
When they met with the saints in Oslo, Norway, Elder Benson gave the Saints the following promise:
"I promise you as a servant of God that if you will live true to the covenants you have made with him and will live the gospel as it has been restored, every blessing you might receive by living close to the temples shall be granted unto you, even the celestial kingdom of God.
"God judges us not only by what we do, but by what we would do and desire to do if we had the opportunity. He will not withhold any blessing from us of which we are truly worthy" (On Wings of Faith, 20).
This was a very significant promise, because the Saints keenly felt their distance from any temple. Eventually many more temples would be built in Europe, but this promise surely gave much comfort to those Saints who never had the opportunity to attend the temple in their lifetimes.
The brethren took a whirlwind one-month tour of Europe to get a better feeling for the needs of the Saints in all areas. Elder Benson summarized their trip and findings in a letter to the First Presidency, which was included in the official European Mission History.
On their first visits, the brethren made all possible arrangements for welfare supplies to be delivered to the Saints in most need before the larger welfare shipments arrived. They also worked closely with the International Red Cross, as well as other necessary offices, and obtained much-needed help to transport and distribute the supplies which were sent for.
Miracles in Transportation
After this initial trip, Elder Benson gained a deep understanding of the needs of the Saints and went to work arranging for welfare goods to be shipped to them. This was, however, a very complicated process, and many times it was only through a series of miracles that they were able to get all the permission and paperwork they needed.
In addition to getting supplies to the Saints, it was also Elder Benson's responsibility to reopen the European missions. However, records were in shambles from the war period. Converting the piles of disorganized information into some semblance of mission records seemed a nearly impossible task, since nearly all missions were in the same state of disarray. However, by the end of their first year, this task had been completed, which was key in reopening many missions and sending the Saints much spiritual strength. It took much more work than organizing the records, however. Elder Benson had to meet with several civil and military authorities to gain all necessary permission for missionaries to return to these countries, but of course he was successful in this endeavor as well.
Conditions in Europe
As they travelled to many different countries, Bro. Babbel recorded the situation in each. Though some countries were better off than others, everywhere there was devastation and despair. The brethren noticed consistently, however, that despite harsh and trying conditions, the Saints were hopeful and had the light of Christ in their hearts. Some touching experiences strengthened testimonies and offered encouraging reports to the First Presidency.
Welfare Arrangements
Despite so much suffering, the Saints retained strong testimonies. One sister who had walked to Western Germany from East Prussia bore her testimony of the power of prayer and of the gospel. Her husband was killed in a battle near the end of the war. She fled with her four small children, the youngest still a baby. She walked over a thousand miles with them, pulling a small cart with all their belongings. Along the way she lost each of her children, digging graves for them along the way with a tablespoon. Near the end of the unbearable journey, her baby died and she dug the grave with her bare hands. Despairing and near to suicide, she felt the impression she needed to pray, which she did. She was comforted and strengthened and bore a fervent testimony that she was happy because she knew Jesus is the Christ and that if she continued faithful, she would be rewarded in the next life for all she had suffered in this life.
Others bore similar testimonies that through the devastation of war they had gained an unshakable testimony because they had turned to the Lord when there was no one else and He never denied them. Bro. Babbel recounted seeing hundreds near starvation, but never hearing them utter a word of complaint. They found their hope in the gospel and did the best they could.
In the course of things, Elder Benson arranged for the Church's welfare supplies to be shipped by the Red Cross to Bremen, Germany, but there was a lot of concern about the shipments being pilfered once they made it to Bremen and were being shipped by rail across the country. Much of this robbery had been occurring, but the papers were trying to keep it quiet, and Elder Benson was very concerned about it. Later it was decided that all supplies would be sent to Geneva, because the risk of sending them through some of the German and Belgian ports was too great. Through the protection of the Lord, though, there was minimal loss of the welfare supplies during this huge relief effort. In addition to the Church's welfare supplies, Elder Babbel contributed many things at his own expense. His wife often sent him care packages that he would share with and distribute to the Saints. Sometimes it was something as small as a needle and thread, which were impossible to get in Germany, and the gratitude with which these things were received always touched Bro. Babbel's heart.
It took a year for Bro. Babbel to receive permission from the Russians to allow welfare supplies to be sent into Eastern Germany. This was one of the greatest miracles which occurred during Bro. Babbel's year-long mission.
The Sacrifices of the Brethren to Bring Aid to the European Saints
Bro. Babbel recorded accurate records of all he and Elder Benson were able to accomplish, but their success did not come without sacrifice. These brethren often worked eighteen-hour days or longer, getting up before 5:00 in the morning and going until at least midnight day after day. They often went without food —either because it was not available or because they gave what they had to the Saints who need it so much more. They once fasted for a period of four days. They also often travelled under horrible circumstances, once flying in a plane with no heating and no insulation. They were nearly frozen when they landed. They each left their families for a year, and communication with their families was minimal, with letters sometimes taking several weeks to reach the brethren in their travels. At one point Elder Benson did not hear of his child's serious illness until it was too late for him even to pray for a good outcome. He had to have faith that the prayers which had been offered in this child's behalf would be sufficient: they were.
Their travelling was unfathomable, especially under the conditions in which they were forced to travel. Between April and June, Elder Benson travelled from London to Switzerland, back to London, around England, to Norway, then to Sweden and then to Denmark. Next came Holland, then back to London, back to Denmark and then to Germany, and finally back to London. Elder Benson often travelled extensively within each country he visited, as well.
By the end of his mission, Elder Benson had travelled 32,202 miles by plane 1,455 miles by ship and boat; 9,818 miles by train; 14,356 miles by car; and 3,405 miles by miscellaneous transportation including military jeeps and station wagons, buses, street cars, taxis, droshkas (horse-drawn carriage), cable railways, etc., for a total of 61,236 miles.
Despite their hardships, these brethren sacrificed most willingly to bring hope and comfort to those of God's children they were called to serve.
Success of the Welfare Mission
At the end of the welfare mission, all of the hard work Elder Benson and Bro. Babbel had put in had produced marvelous results. All previous missions had been reestablished and were operating under individual mission presidents, with the exception of West Germany, whose new president was on his way. Welfare supplies had been organized and routes set up so needy Saints could get some relief. Missionaries were sent out again and were working hard to help bring people the peace of the gospel as well as help the people rebuild their countries and lives. Finland had also been opened to the gospel and proved to be one of the most receptive countries in Europe.
Ninety-two railway carloads of welfare supplies, amounting to about 2,000 tons, had been received and distributed in Europe. These supplies included food, clothing, utensils, medical supplies, and other necessaries. Individual Church members organized themselves and sent additional tens of thousands of critical items. The response was great enough that the Church was also able to donate large amounts of clothing and food to local child-care and feeding programs in some places. Several military barracks had also been purchased and moved to house the Saints while they rebuilt. The countries which benefited from the monumental relief effort included Britain, France, the Netherlands, Denmark, Norway, Finland, Poland, Czechoslovakia, Austria, and Germany. By March of 1947, needs had been met in all countries except Germany, Austria, and Poland, which allowed extra items to be sent to the still-needy countries.
The welfare program of The Church of Jesus Christ of Latter-day Saints provides the necessities of life, so those who are in need may once again become capable of providing for themselves. The efforts of Elder Benson and Bro. Babbel in post-World War II Europe saved the lives of countless people. The Lord blessed these men to find ways to accomplish the seemingly impossible task of reaching so many people under such circumstances. Truly the Lord's promise that "none shall stay them" was fulfilled in this mission.
Having only served as president of the Church for just over a year (as of the close of 2009), Thomas S. Monson has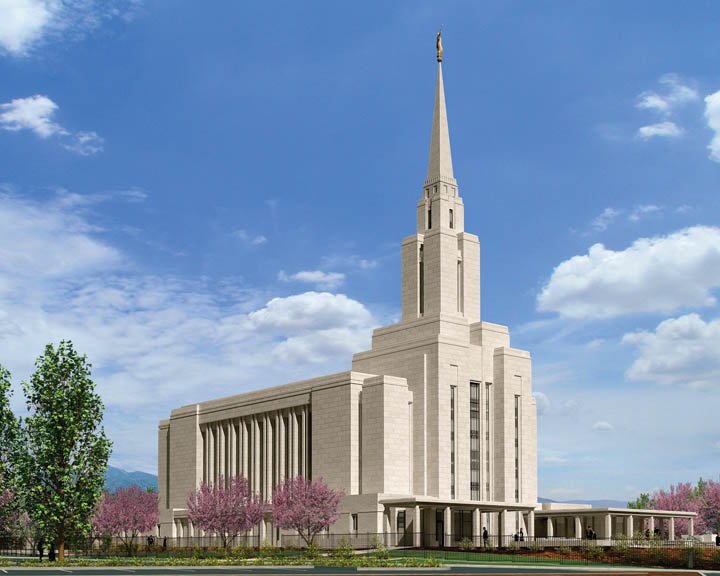 already accomplished much. He as already dedicated six temples, with eight more under construction since 2007, and more announced each year. The temples already completed include:
President Monson bears powerful testimony of the Savior:
"Our Mediator, our Redeemer, our Brother, our Advocate with the Father died for our sins and the sins of all mankind. The Atonement of Jesus Christ is the foreordained but voluntary act of the Only Begotten Son of God. He offered His life as a redeeming ransom for us all. His mission, His ministry among men, His teachings of truth, His acts of mercy, His unwavering love for us prompt our gratitude and warm our hearts. Jesus Christ, Savior of the world—even the Son of God—was and is the ultimate pioneer, for He has gone before, showing all others the way to follow. May we ever follow Him" ("Led by Spiritual Pioneers," Ensign, Aug. 2006, 8).
President Monson has been continuing the precedent set by several prophets before him of travelling the world and meeting with the Saints as often as he can. President Monson is known for heeding the promptings of the Holy Ghost and for urging others to do so as well. Known for telling personal stories and applying principles he has learned to everyday life, President Monson is beloved, admired, and respected by all who know him and by all who hear him speak. He will do many great things as the mouthpiece of the Lord in leading His church today.
The Church leaders, under Thomas Monson's guidance, continue to emphasize strong families and personal connectedness to God through a closeness to the Holy Ghost.  Another emphasized principle is preparedness and food storage.  President Monson leads at a time when the Church is under attack for its stance on same-sex marriage and its involvement in the political arena in the states in America where marriage laws are changing.  The Church upholds its right to express itself when the moral values of nations are challenged and also stands by its declaration that marriage is ordained of God and that marriage between a man and a woman is central to the health of society.  The Church will never change this policy, no matter how many people try to get it to.  The Lord speaks His will through His prophet, and the Church will always uphold and defend the commands of God.  Principles and commandments cannot be changed because of the desires of men.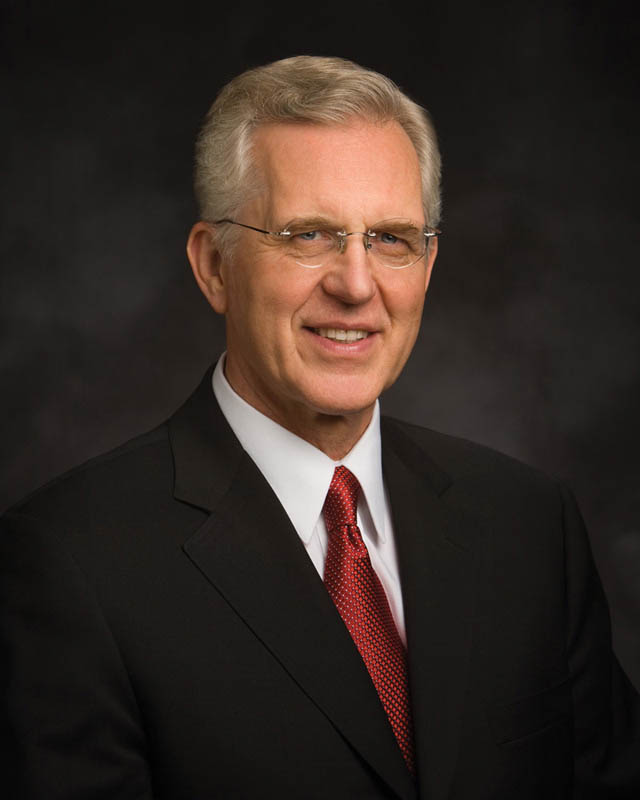 David Todd Christofferson is a member of the Quorum of the Twelve Apostles of The Church of Jesus Christ of Latter-day Saints (often mistakenly called the "Mormon Church"). Elder Christofferson (who goes by Todd) was born on January 24, 1945, in Spanish Fork, Utah, while his father was away serving as a serviceman in China. Elder Christofferson and his mother lived with his grandparents until his father returned home. He describes his childhood as a happy one, with plenty of time for free play, unlike today's highly structured childhoods. His parents taught him to live the gospel and he, in turn, set a good example for his younger brothers.
When Elder Christofferson was thirteen years old, his mother developed cancer. Elder Christofferson gathered his brothers for a family prayer on her behalf. Because she was unable to continue many of her regular responsibilities, including making the family bread, he learned how to make bread and continued to make it until he went away to college.
When he was fifteen, his family moved from their small Utah town of Lindon to Somerset, New Jersey, a large and populated town that was very different from his Utah home. Suddenly he was the only member of the church in a school that was diverse in every way. This helped him develop an appreciation for those who were different from him, and also to begin to appreciate his own faith in a new way.
It was during this time he decided to gain a sure testimony of his faith. He was participating in a Mormon church pageant held in New York each year, which re-enacted the beginnings of the church in modern times. Because it was held right where Joseph Smith first saw God and later an angel, he felt this would be a good place to gain his own testimony. He went to the same grove where Joseph Smith had gone to ask God which church to join, and Elder Christofferson began to pray. However, he didn't receive an answer to his prayers, which left him confused and discouraged. It was a month later that he received his answer, and he wasn't even searching for it then. He was simply reading the Book of Mormon in his bedroom. He learned from this experience that you needn't be in a special place to receive personal revelation—you can receive God's word anywhere at all, and always on God's own time.
Elder Christofferson was accepted into Brigham Young University, a Church-owned school, after his high school graduation. However, at the end of his first year, he took a leave of absence to serve a two-year volunteer mission for the church in Argentina. This began a life-long love for South America.
After his mission, he returned to Brigham Young University to study English. There he met his future wife, Cathy Jacob. Although he first saw her near the end of his first semester there, he didn't meet her until the following fall. However, their relationship grew quickly, and they were married on May 28, 1968. After the two graduated in 1969, Elder Christofferson transferred to Duke University to obtain his law degree. When he graduated, he accepted a position clerking for federal judge John J. Sirica, which he planned to do for one year before moving to a new position. However, Judge Sirica was called on to preside over the Watergate Hearings, and asked Elder Christofferson to stay on through the course of the trials, because he felt Elder Christofferson was the only person he could talk to. Elder Christofferson was later asked to speak at Judge Sirica's funeral mass.
When this position ended, Elder Christofferson met his military service requirements. Then he went to work for Dow Lohnes PLLC, followed by a position as associate general counsel of NationsBank Corp. He was an active participant in community and interfaith groups and also had a busy church life. The Mormon Church is a lay church, so members hold positions, even high-level ones, without pay while caring for families and managing careers. During this busy time in his life, he held several demanding church positions and raised five children. His work led him to live in several places: Tennessee,  Washington D.C., and North Carolina.
He was called to be an apostle of the Lord, the highest ranking body of the church, on April 5, 2008.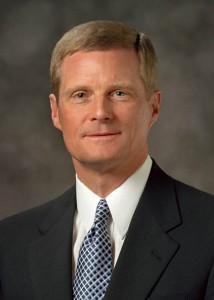 David Allen Bednar is a member of the Quorum of the Twelve Apostles of The Church of Jesus Christ of Latter-day Saints (which church is frequently misnamed the Mormon Church).
Childhood
David A. Bednar was born on June 15, 1952, in San Leandro, California, to Lavina Whitney Bednar and Anthony George Bednar. Lavina was a descendant of the Mormon pioneers, while her husband Anthony was not a member of the Mormon Church. With the support of her husband, Lavina raised her three sons to be faithful members of the Church. Even though Anthony was not a member of the Church, he supported his sons by attending Church with them and helping with Church functions. When it was time for David to serve a Mormon mission, his father supported him completely.
Throughout his life and even through his letters while serving a mission, David would always ask his father, "Dad, when are you going to be baptized?" The answer would always be, "I'll join this Church when I know it's the right thing to do." After David had returned from his mission and was married and living far from home, his father called on a Wednesday to ask, "What are you doing Saturday? Can you be out here [in California] to baptize me?" After many years of prayer and fasting on behalf of this husband and father, Anthony George Bednar was baptized and confirmed by his son David.
David grew up in the San Francisco Bay area where he enjoyed playing sports, working on his grandfather's dairy farm and helping his mother can peaches and berries.
Mission
In 1971, David received a call from the Prophet to serve as a missionary in the South German Mission for twenty-four months. Years later, David would admonish the members of the Mormon Church: "All of us now are serving and will continue to serve as lifelong missionaries. We are missionaries every day in our families, in our schools, in our places of employment, and in our communities. Regardless of our age, experience, or station in life, we are all missionaries" ("Becoming a Missionary," Ensign, Nov 2005).
Marriage and Education
After returning home from his Mormon mission, David chose to attend Brigham Young University in Provo, Utah. There he met Susan Robinson, who was completing her degree in elementary education. They attended the same ward and met during a family home evening football game. Susan likes to tease, "He threw a pass and I caught it." David and Susan were married in 1975 and are the parents of three sons, Eric, Michael, and Jeffrey.
After their marriage, David and Susan continued to live in Provo, Utah, while David completed his education. He received his Baccalaureate degree in communications in 1976, and his Master's degree in organizational communication in 1977. The Bednars then moved to Indiana, where David pursued and received his Ph.D. in organizational behavior at Purdue University.
Professional Career
Upon David's graduation in 1980, the family moved to Arkansas, where David was appointed Assistant Professor of Management at the University of Arkansas—a post he held from 1980–1984. From 1984–1986, David taught at Texas Tech University before returning to the University of Arkansas. There he taught courses in organizational behavior, team management, total quality management, and managerial communication. From 1987–1992, he served as the Associate Dean for Graduate Studies in the College of Business Administration, as well as the Director of the Management Decision-Making Lab from 1992–1997.
Throughout his professional career, he has been the recipient of the Outstanding Teacher Award in the College of Business Administration. And in 1994, he was recognized as the outstanding teacher at the University of Arkansas and received the Burlington Northern Foundation Award for Excellence in Teaching.
David has had numerous articles published—some of which were in Labor and Industrial Relations Review, Academy of Management Review, Human Relations, Quality Progress, Quality Management Journal, Cornell Research Quarterly, National Productivity Review, The Journal of Retail Banking Services, The Journal of Business Communication, and The Journal of Business Education. Together, he and Donald White authored: Organizational Behavior: Understanding and Managing People at Work; and, with Donald White and Ronald Sims, he co-authored: Readings in Organizational Behavior.
In the summer of 1997, David accepted the position as president of Ricks College in Rexburg, Idaho. At the time of his acceptance, Ricks College was the largest privately-owned junior college in the United States, with an enrollment of 8,500 students. From the beginning of his appointment, President Bednar would be a president who listened, taught and participated in the students' lives. While there, he taught a religion class every term; he and Sister Bednar invited students to come to family home evenings where they taught from the scriptures. During their years in Rexburg, close to 35,000 students were blessed to spend evenings with the Bednars.
In 2000, the decision was made to change Ricks College into a university. It would now be known as Brigham Young University—Idaho. When asked if he was scared to take on such a project, President Bednar said: "If I thought we had to execute this transition relying exclusively upon our own experience and our own judgment, then I would be terrified. But we will have help from heaven. Because we know who is in charge and that we are not alone, then no, I am not scared. I have come to know that President Hinckley's vision concerning the future of BYU—Idaho is not really about two-year or four-year status. It is not really about academic rank or athletics. And it is not really about a name change. This announcement is about faith—faith in the future. Given all the changes that have taken place at this institution in a relatively short period of time, I testify that miracles have occurred, revelations have been received, and doors have been opened, and we have been greatly blessed as individuals and as an institution. These truly are days never to be forgotten" ("Going Forward in the Strength of the Lord," Ensign, Mar 2005).
On August 10, 2001, Ricks College officially became BYU—Idaho. By the summer of 2004, the university was able to announce that it had received academic accreditation; four-year baccalaureate degrees were available; and the traditional academic year had been replaced by a year-round schedule, which allowed more students to be admitted throughout the year. With the year-round schedule, students could take internships away from campus at times other than the usual summer break.
Church Service
As a member of the Mormon Church, David was always actively engaged in Church service. While living in Fayetteville, Arkansas, he was called to be a counselor in the stake presidency at the young age of thirty. He also served as a bishop, as president of the Fort Smith Arkansas Stake, and as president of the Rogers Arkansas Stake. Later he would serve as a regional representative and as an Area Authority Seventy. Much of this Church service was performed while David and Susan were raising their family and while he was working at the University of Arkansas. Those that associated with David, whether it was in Church service or at the University, were always amazed with his leadership and zeal for life. One associate from the university commented, "David Bednar was part of our leadership team. He sharpened our vision. He always exuded enthusiasm for students and a passion to help his fellowman. To all our discussions he brought reason and compassion. He inspired his colleagues and students by his example and was held in the highest esteem."
Since he has left Arkansas, David Bednar's presence is still felt, and many believe that it was his leadership and the tireless hours that united the members there. One of his trademarks was inviting all members of the stake to bring their scriptures to every meeting. If he noticed that some did not have theirs, he would encourage them to do better.
Elder Bednar commented: "During my training before my mission, we went to the solemn assembly room in the Salt Lake Temple. President Harold B. Lee was there to answer questions from about 300 missionaries. He stood there in his white suit, holding his white scriptures. He answered every question from the scriptures, or he said, 'I don't know.' I sat there and thought that I would never be able to know the scriptures the way he did, but my objective became to use the scriptures in my teaching the way that I saw President Harold B. Lee do it. That desire is the genesis of all my scripture study."
In the fall of 2004, after serving as President of BYU—Idaho, President Bednar was called to the Quorum of the Twelve Apostles.
B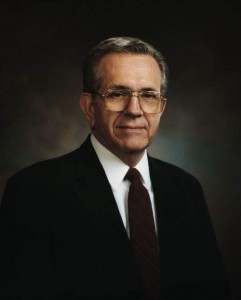 oyd Kenneth Packer is President of the Quorum of the Twelve Apostles of The Church of Jesus Christ of Latter-day Saints (which church is frequently misnamed the Mormon Church).
CHILDHOOD
With a legacy of Mormon pioneers who settled in Utah, and with the character traits of strength, courage, and determination to live the gospel of Jesus Christ like those ancestors, Boyd Kenneth Packer has exhibited these traits throughout his life.
Boyd Kenneth Packer was born September 10, 1924, in Brigham City, Utah. His parents, Ira and Emma Jensen Packer, were the parents of eleven children, with Boyd being the fifth son and tenth child.
The Packer children all grew up in a home where the gospel of Jesus Christ was taught and lived. The example set by Boyd's parents had a profound effect on his life, along with the lessons taught early in life to each of the Packer children. When teaching opportunities presented themselves, Boyd's mother took advantage of them. One such occasion occurred when the Packer house almost burned down. She had stayed home because she had the impression not to go to town with her family. It was the perfect opportunity to teach her children how important it was to follow the promptings of the Spirit.
With the encouragement of his mother to read and study the world around him, Boyd grew to love the outdoors. Often Boyd's mother would lay out newsprint on the floor for him to draw the scenes he would see in nature. While Boyd loved the outdoors and nature, he soon developed a particular love for birds. This fondness for birds has remained with Boyd throughout his entire life. As the years progressed, Boyd developed his talent and was able to create beautifully detailed carvings of birds. When one sees these meticulous carvings, one feels the "sensitivity to the creatures, but also the reverence for the artistry of the Creator."
Boyd's father was a skilled and industrious mechanic. The Packer family struggled for many years while Boyd's father spent time building the business of his garage, and later a motor company. Boyd remembers, "Sometimes in my growing years I thought we were poor. I later learned that that was not true. We just didn't have any money. We were always rich in the things most significant in our lives."
As a young boy, Boyd became quite ill, and the doctors believed he had pneumonia. However, after he was well again, he discovered that he was unable to walk. It was not until he became an adult that he learned he had in fact contracted polio.
MISSION/MILITARY
Upon completion of high school, Boyd worked for a time on the construction of the army hospital in Brigham City. When he had reached the age to serve a full time mission for the Mormon Church, World War II had begun.
Instead of serving a full-time Mormon mission, Boyd enlisted in the Army Air Force in 1943. By the age of twenty, he had graduated as a pilot and then went on for training as a fighter pilot. Upon completion of training, he was ordered to the Pacific Theater. When the war ended, Boyd was stationed in Japan and remained there for almost a year.
His experiences in Japan gave him many opportunities to study the Book of Mormon (a companion book of scripture to the Bible) and to be a missionary. Opportunities to share the gospel of peace with the Japanese people became numerous. While in Japan, Boyd also had other opportunities to ponder his future. It was on one of those occasions that Boyd decided to be a teacher.
EDUCATION
Returning home from the military in 1946, Boyd enrolled at Weber State College in Ogden, Utah. He received his associate's degree in 1948 and his bachelor's degree from Utah State University in 1949. In 1953, Boyd received his master's degree from Utah State and, in 1962, a doctorate of education degree from Brigham Young University.
MARRIAGE/FAMILY
It was while he was attending Weber State that he met Donna Edith Smith, also from Brigham City, Utah. Boyd was asked to give a talk in a ward that he did not usually attend. In that ward, Donna Smith was listening quite intently to Boyd speak. Donna thought, "Now, this is the type of man I would wish to marry." On July 27, 1947, in the Logan Temple, Boyd and Donna were sealed for time and all eternity.
When asked years later how he handled a growing family and all the responsibilities that come with it, Boyd answered quite matter of factly, "All of that can be explained in two words: my wife. She's perfect!" Over the years, Donna has been a profound influence in her husband's life. Her willingness to have everything centered on the family and her encouragement of her husband to serve in the Church, in the community, and the education field have warranted much love and respect from Boyd and her children.
Over the years, the Packers were  blessed with ten children: Allan, Kenneth, David, Laurel, Russell, Spencer, Gayle, Kathleen, Lawrence, and Eldon.
His family has been his number one priority over the years. When he was home physically, he was home mentally, and nothing else took precedence. As his son Allan notes, "He is our patriarch. He's still a father, and that's his number one priority."
The Packer home was filled with numerous opportunities to meet each child's needs and to help them develop their own talents and pursue their own educational desires.
COMMUNITY SERVICE
Being involved with community service was a necessary part of Boyd's life. He served a four-year term as city councilman for Brigham City. Many lessons were learned during his experiences in local government. He cautioned many times, "experiences in local government taught [me], that many people are willing to pass judgment on the actions of those leading an organization without access to the knowledge that shaped their decisions." He cautioned many times throughout his life against that error whether in church, government, or in the community.
CAREER /CHURCH SERVICE
During the period when Boyd was pursuing his education, starting a family, and beginning a career, there were also numerous callings to serve in the Mormon Church. Callings as a teacher, assistant stake clerk, and high councilor were callings that took an enormous amount of time. Knowing that service in the Church is vital to the eternal progression of an individual, Boyd accepted all callings that came his way with dedication and commitment to do his very best.
Trained and educated to be a teacher, Boyd Packer had numerous opportunities to use the training he had received. Not only did he have the education with which to teach, but he also had the ability to draw his students in through the Spirit of the Lord and to teach the gospel of Jesus Christ. His service as supervisor of seminaries and institutes of religion for the Mormon Church gave him ample opportunity to personally visit and see those students and teachers in action and to help each improve as a student and as an educator.
In 1949, Boyd began teaching seminary. The old army hospital in Brigham City that he had helped build years earlier was turned into a federally run school for Indian students. From 1949 to 1955, Boyd served as the coordinator of Indian Affairs for the school with the Mormon Church Educational System.
Later in Boyd's life, he was asked to work with the Church's Publication Committee, which allowed him to assist in the production of numerous editions of the scriptures: The Holy Bible, Pearl of Great Price, Doctrine and Covenants, and the Book of Mormon.
In 1961, Boyd would be called to be an assistant to the Quorum of the Twelve Apostles as the youngest of all the General Authorities. In 1965, Elder Packer was given additional responsibilities as the Mission President for the New England States mission, where he served until 1968.
In 1970, Elder Packer was called to be a member of the Quorum of the Twelve Apostles, and in 1995 he was called to be the acting President of the Twelve Apostles. President Faust, counselor to late President Gordon B. Hinckley, remarked: "Elder Packer is very much a teacher. While all of the Twelve are teachers, he's a teacher in the Twelve." Elder Packer is known for his love of the Book of Mormon and the impact it has had on his life. All his teachings are centered on the scriptures. He admonishes: "Stand steady. Keep your faith. I bear witness that the gospel of Jesus Christ is true. God lives and directs His work. The [Mormon] Church is on the right course. It is on schedule. And I bear witness that it is righteously led by a prophet of God."
Elder Packer over the years has written numerous books including Teach Ye Diligently, The Holy Temple, and Our Father's Plan.
Thomas Spencer Monson
Thomas Spencer Monson became Prophet and President of The Church of Jesus Christ of Latter-day Saints (which church is frequently misnamed the Mormon Church) on February 3, 2008, after the death of  Gordon B. Hinckley.
Early Life
Thomas Monson was born on August 21, 1927, in Salt Lake City, Utah, to G. Spencer and Gladys Condie Monson. The second of six children, he grew up in a tight-knit Mormon family. In fact, many of his mother's relatives lived on the same street, and the extended families frequently went on trips together. Young Monson loved to swim and fish, and once, during a family outing to the Provo River in Provo, Utah, Monson rescued a girl from drowning. Though his family was not wealthy, and Monson later recalled that their home, while comfortable, was drafty, the Monson family was nevertheless known for their generosity. On several occasions, young Monson gave away animals that he had raised to other, more needy families.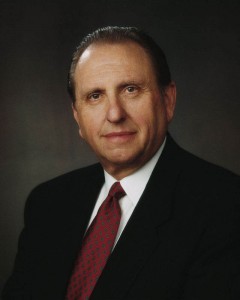 In the spring of 1945, at age 17, Monson joined the United States Naval Reserves and anticipated participating in World War II in the Pacific theater. Instead, Germany capitulated within weeks of his joining, and the war in the Pacific ended within months. His tour of duty lasted only six months after the end of the war and, upon its completion, he enrolled at the University of Utah. Monson graduated cum laude in 1948 with a bachelor's degree in Business Management.
Thomas Monson taught for a time at the University of Utah, and then began his career in publishing. His first job was with the Deseret News, where he became an advertising executive with the Newspaper Agency Corporation. That same year, he met and married Frances Beverly Johnson. Their marriage was solemnized in the Salt Lake Temple of the "Mormon Church" on October 7, 1948. The couple has three children: Thomas Lee, Ann Frances, and Clark Spencer. They have eight grandchildren and seven great-grandchildren.
Later, Monson transferred to the Desert News Press, one of the largest presses in the Western United States. He began as a sales manager and eventually became general manager. He continued his education and received his Masters in Business Administration from the Mormon Church-owned Brigham Young University in 1952. He accomplished all this before the age of 32.
In addition to these work and family responsibilities, Monson also became a Mormon bishop at age 22, one of the youngest men ever called to that position. As a bishop in Salt Lake City, he presided over a Latter-day Saint congregation of over 1,000 people, including 86 widows. Early on, Monson was recognized for his leadership and organizational skills and his concern for the downtrodden and humble. He visited those 86 widows regularly and, even after leaving the position, he continued to visit them each Christmas for the rest of their lives, bringing them gifts (often poultry he raised himself) and chatting with them. He spoke at nearly every one of their funerals. There were also many poor people living within the boundaries of this ward, and Monson took special care to help them as he could. Even today, he continues to visit former members of this ward and regularly visits nursing homes in Salt Lake City to attend to the elderly, especially those who have no one else to visit them.
Call to the Apostleship
At age 27, he became a counselor to a stake president in Salt Lake City, and became a mission president at age 32. As mission president, he presided over the Canadian Mission from 1959 to 1962, supervising Mormon missionaries who were not much younger than he was. Upon his return, he resumed his work with the Deseret News until he was called to be an apostle in The Church of Jesus Christ of Latter-day Saints in 1963 at age 36, the youngest apostle since 1910.
As an Apostle, Thomas Monson has worked in many areas of the world and in many capacities for the "Mormon Church." With his business background, he has helped to oversee many operations of the Church, including KSL and Bonneville Communications. He was chair of the Scriptures Publication Committee in the 1970s. This committee oversaw publication of the Mormon edition of the King James Version of the Bible and revised editions of Mormon scriptures, like the Book of Mormon. These new editions, while they did not change scriptural content, contained extensive footnotes, cross-references, and guides. He has also overseen the Printing Advisory Committee, the Missionary Executive Committee (which oversees the missionary program of the Church), and the General Welfare Committee. Monson served as First Vice Chairman of the Church Board of Education and Board of Trustees that govern the Church Educational System.
Thomas S. Monson has also been instrumental in the growth of Mormonism in Europe. For a time, he oversaw Church operations in Eastern Europe. His friendly and open manner gained access for the "Mormon Church" to its members in the Soviet Block. In 1982, he organized the first stake in Soviet-controlled territory, specifically in East Germany. He was instrumental in obtaining permission to build a Mormon temple in Freiberg, East Germany, in 1985.
Despite these duties, Thomas S. Monson has continued to be active in community and civic affairs. He is past president of the Printing Industry of Utah and former board member of the Printing Industry of America. Since 1969, he has served on the National Executive Board of the Boy Scouts of America, from whom he has received the Silver Beaver (1971), the Silver Buffalo (1978) which is the highest honor bestowed by the BSA, and, in 1993, the Bronze Wolf, the highest honor bestowed by the international Scouting movement. He received the Distinguished Alumnus award from the University of Utah in 1966 and later served on the Utah State Board of Regents. In December of 1981, President Ronald Reagan appointed Monson to the President's Task Force for Private Sector Initiatives. He remained with the initiative until it completed its work in December of 1982.
Following the death of Church President Spencer W. Kimball in 1985, Monson was chosen as Second Counselor in the First Presidency by new Church President Ezra Taft Benson. He was 58, the youngest Counselor since 1901. After serving in this position under Benson and Howard W. Hunter, he was named First Counselor to President Gordon B. Hinckley in 1995. He simultaneously became President of the Quorum of the Twelve Apostles by seniority.
Thomas S. Monson, affectionately called "Tommy Monson" by his elders, is known for his photographic memory and his ability to quote scriptures extensively without assistance.  He once was called upon to visit members of the Church in East Germany. It was felt that the membership there needed a manual explaining the administration of church duties, but that such a manual might be confiscated by East German authorities. Elder Monson memorized the entire manual. As he sat down to dictate it from memory to church leaders in East Germany, he noticed that there was a copy of the manual on the office shelf.
His talks are considered unique and poetic and his delivery style exceptional. He frequently quotes poetry and shares stories about the many people he has known over the years, relating how the gospel of Jesus Christ has helped them in their lives. He is known for his extensive use of alliteration and the passive voice. He often speaks about his childhood experiences, as well as the influence people can have on one another.
Gordon B. Hinckley, Prophet, Seer, Revelator, and Temple Builder
Gordon Bitner Hinckley was the prophet of The Church of Jesus Christ of Latter-day Saints (which church is frequently misnamed the Mormon Church) from March 1995 until his death on January 27, 2008. During the administrations of his predecessors Spencer W. Kimball, Ezra Taft Benson, and Howard W. Hunter, President Hinckley performed many of the duties of the Church's presidency when these men were ill. As president of the "Mormon Church," he was considered by faithful Mormons to be a prophet, seer, and revelator of God's will on behalf of humanity. Hinckley also once served as Chairman of the Church Board of Education and the Board of Trustees that govern the Church Educational System.
Gordon B. Hinckley was born in Salt Lake City, Utah, on June 23, 1910. As a child, Hinckley was very sickly. He struggled with severe asthma and allergies, and so his family moved out of downtown Salt Lake City to the more rural East Millcreek area of Salt Lake City. He grew up on that farm and his health improved. In 1928, he completed high school. After attending the University of Utah, he was called to go on a mission to London in 1933, an unusual occurrence for Depression-era Mormons, as few could afford to serve as Mormon missionaries. Hinckley returned to the United States in 1935 and soon accepted a job offer to lead the Mormon Church's new public relations department (he had studied English and Journalism in college). Hinckley's responsibilities included developing the Mormon Church's fledgling radio broadcasts and making use of the era's new communication technologies. Starting in 1937, he served on the Sunday School General Board. On April 29, 1937, he married Marjorie Pay (November 23, 1911–April 6, 2004). They had been married 67 years at the time of her death.
After service in a stake presidency, he became a General Authority of the Mormon Church in the now-discontinued-position of Assistant to the Quorum of the Twelve Apostles in 1958. In 1961, he himself became an Apostle and member of that Quorum, the youngest at that time. In the early 1980s the ill health of both Church President Spencer W. Kimball and his aging Counselors N. Eldon Tanner and Marion G. Romney led the Church leadership to resort to the occasional practice of adding an additional counselor to the First Presidency, and Hinckley filled this position on July 23, 1981. At the time of Tanner's death in 1982, Romney succeeded him as First Counselor and Hinckley succeeded Romney as Second Counselor.
During this time period, there were a number of questionable, new Mormon historical documents that began to surface, and Gordon B. Hinckley oversaw the purchase of some of these documents. Later, most of the newly-surfaced documents turned out to be forgeries of Mark Hofmann, including the Salamander Letter. Because of his prominence in the Church and his responsibility to oversee the purchase of historical documents, Hinckley became a key figure in the investigation of Hofmann.
By this time, however, Hinckley was largely shouldering the burdens of the First Presidency by himself. Though he officially remained Second Counselor, he was informally referred to in the press as "acting President of the Church." Kimball and Romney remained largely out of the public eye until President Kimball died in November 1985. Longtime President of the Quorum of the Twelve Apostles, Ezra Taft Benson, became Church President, and named Hinckley First Counselor. Romney succeeded Benson as President of the Twelve, though he never exercised the duties of this position. Thomas S. Monson became Second Counselor, and, for a while, all three members of the First Presidency were able to perform their duties.
In the early 1990s however, Ezra Taft Benson developed serious health problems that removed him from public view, and First Counselor Gordon B. Hinckley again carried out many of the duties of the President of the Church until Benson died in 1994. Howard W. Hunter, who had succeeded Romney as President of the Twelve, became Mormon Church President and set apart Hinckley and Monson as his Counselors, Hinckley additionally becoming President of the Twelve by seniority. And when Hunter died after a presidency of only nine months, Hinckley was chosen to be president of the Mormon Church at the age of 84 (his two predecessors had both acceded at age 86) after being unanimously sustained by members of the Quorum of the Twelve.
Hinckley is known for his extensive building of Mormon temples. Under his leadership, the Mormon Church has expanded the number of temples worldwide from 27 to 136 (as of April 2012, with 15 under construction and another 15 announced, though some of these were built after Hinckley's death). In 2000 alone, more Mormon temples opened (34) than existed at the time of Hinckley's calling to the First Presidency. Over two-thirds of all Mormon temples currently in operation were dedicated by Hinckley. Hinckley has also overseen other building projects like the LDS Conference Center.
On 23 September 1995, Hinckley announced and read The Family: A Proclamation to the World, a statement of belief and counsel prepared by the First Presidency and Quorum of the Twelve of the Mormon Church. This was followed by another proclamation in 2000 called The Living Christ, which contains the testimony and teachings of the Mormon Church about the Savior, Jesus Christ.
On 31 March 2001, Hinckley announced the Perpetual Education Fund, a large endowment that provides loans to students in developing nations. It is funded entirely by donations, with the assumption that students will pay back into the fund when they are able. This concern for the poor and the importance to help others in helping themselves has been a theme of Gordon B. Hinckley's work.  He has greatly expanded the Mormon Church humanitarian efforts throughout the world and has been personally involved in many disaster relief and service projects.
On July 22, 2005, friends of President Hinckley performed in a celebration commemorating his 95th birthday. In addition to the twenty-two thousand people who attended in person, the event was broadcast on BYU Television and to meetinghouses on the Church's closed-circuit satellite system. Mike Wallace, former host of 60 Minutes, narrated Hinckley's life and his accomplishments. Afterward, Hinckley spoke, thanking everyone for attending, and saying, "Let's do this again in five years."
On January 24, 2006, Gordon Hinckley underwent surgery to remove cancerous growths in his large intestine. According to Deseret News, the procedure went well and a rapid recovery was expected. He was released from the hospital on January 31. On March 10, 2006, Hinckley traveled to Santiago, Chile, to rededicate the Mormon temple there. He told the Chileans that it was likely he wouldn't get back to see them again. Less than a month later, he presided over General Conference. Some speculated he was in bad health because he did not give the opening address. These speculations were soon debunked when a stern and strong Hinckley gave the concluding talk of the Priesthood Session.
On June 23, 2006, on his 96th birthday, Hinckley participated in a groundbreaking ceremony at BYU for a new building to be named in his honor. The building is called the Gordon B. Hinckley Alumni and Visitors Center. Gordon B. Hinckley has been described as the most-traveled Mormon Church leader—past or present, having traveled millions of miles over the years to fulfill assignments. In spite of his advanced age, he continues to travel the world over as he dedicates temples and meets with the Saints. Up until the age of 95 and his cancer surgery, he had spent only one night in a hospital in his life. He was a man with remarkable vigor for his age.
President Gordon B. Hinckley has been exceptionally influential in the growth of the Church throughout the world as he has met with diplomats in his travels. His 60 years of public relations experience and his natural ability to be warm and friendly served him well when he was in the spotlight. His expression of love for all people, regardless of race or religion, has won him many friends around the world, enabling the Mormon Church to become an international institution.
On June 23, 2004 (Hinckley's 94th birthday), President George W. Bush awarded Hinckley the Presidential Medal of Freedom, the highest civilian honor awarded by the United States, in a ceremony at the White House. The press release put forth by the White House stated:
"Gordon B. Hinckley [...] has inspired millions and has led efforts to improve humanitarian aid, disaster relief, and education funding across the globe."
He was the recipient of a number of educational honors including: the Distinguished Citizen Award, from Southern Utah University; Distinguished Alumni Award, from the University of Utah; and honorary doctorates from Westminster College, Utah State University, University of Utah, Brigham Young University—Idaho, Brigham Young University, and Southern Utah University. He received the Silver Buffalo Award of the Boy Scouts of America and was honored by the National Conference (formerly the National Conference of Christians and Jews) for his contributions to tolerance and understanding in the world.
Gordon Bitner Hinckley passed away on January 27, 2008, at the age of 97. He was a beloved man and leader.
Additional Resources:
Official Church History – Basic Facts about Gordon B. Hinckley
Henry Bennion Eyring, First Counselor of the First Presidency of The Church of Jesus Christ of Latter-day Saints
Henry Erying's Early Life
Known as "Hal" to his family and friends, Henry Bennion Eyring was born on May 31, 1933, to Henry and Mildred Bennion Eyring. The first thirteen years of Hal's life were spent with his family in Princeton, New Jersey, where his father was a professor of chemistry at Princeton University.
Hal's father was a gifted scientist who was renowned worldwide and who received numerous honorary doctorates and nearly every major award in chemistry, except the Nobel Prize. When there was a limited amount of women pursuing higher education, Hal's mother Mildred was attending the University of Utah, where she graduated, and went on to become the head of the women's physical education department there. When she was about to leave the university and pursue her doctoral studies at the University of Wisconsin, she met Henry Eyring. They dated and eventually married on August 25, 1928.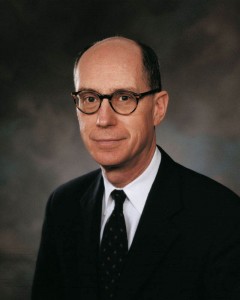 The membership of The Church of Jesus Christ of Latter-day Saints (which church is often mistakenly referred to as the "Mormon Church") on the eastern seaboard was minimal at this time. Church meetings were held in a hotel room until the onset of World War II, when gas rationing restricted travel. The Eyring's home then became the 'meetinghouse' for the members in Princeton. Hal and his two brothers were the only members of the Aaronic Priesthood and were the only youth in the branch at that time.
In 1946, the Eyrings moved to Salt Lake City, Utah, where Hal's father was to head the Graduate School at the University of Utah.
Life in the Eyring home was filled with music, intellectual innovation, and spiritual growth. Because of his great love for science, Hal's father encouraged his three sons to major in physics to prepare for careers in science.
Education/Military/Mission
While studying physics at the University of Utah, Hal remembers having a significant conversation with his father. He asked his father for help with a complex mathematical problem. "My father was at a blackboard we kept in the basement. Suddenly he stopped. 'Hal,' he said. 'We were working this same kind of problem a week ago. You don't seem to understand it any better now than you did then. Haven't you been working on it?' [A little annoyed, Hal admitted to his father that he had not.] 'You don't understand. When you walk down the street, when you're in the shower, when you don't have to be thinking about anything else, isn't this what you think about?' When I told him no my father paused. It was really a very tender and poignant moment, because I knew how much he loved me and how much he wanted me to be a scientist. Then he said, 'Hal, I think you'd better get out of physics. You ought to find something that you love so much that when you don't have to think about anything, that's what you think about.'"
Hal finished his education at the University of Utah and graduated with his Bachelor's degree in physics in 1955. At this time, the Korean War had just ended. During the war, the number of Mormon missionaries sent out was greatly restricted. By the time Hal graduated, he had been commissioned by the U.S. Air Force and was not able to serve a mission. Prior to departing, Hal received a priesthood blessing from his bishop. In the blessing, he was promised that his military experience would be his Mormon mission. This promise was fulfilled, in that Hal was sent by the Air Force to the Sandia National Laboratories near Albuquerque, New Mexico, for temporary schooling. Two weeks after his arrival, he was called as a district missionary in the Western States Mission. Circumstances were such that he stayed on there for the full two years of his duty.
With his military service completed, Hal was determined to finish his education, but not in physics. He entered Harvard Graduate School of Business in Cambridge, Massachusetts, where he completed his master's degree in business administration. Upon completion of his degree, while trying to decide what field of business to enter, he realized that there was no type of business that strongly attracted him. He remembered his father's advice: "Find something that you love so much that when you don't have to think about anything, that's what you think about." That's when he knew he would be teaching business; helping others understand how to take a complex process and work it through. Hal continued at Harvard and completed his doctoral degree in business administration. Before he had completed his dissertation, he was accepted as an assistant professor at the Stanford Graduate School of Business in Palo Alto, California.
Marriage and Family
The decision to complete his education at Harvard proved to have twofold benefits.
During the summer of 1961, Kathleen Johnson was attending summer school. After a sunrise service where Hal was attending, Kathleen was coming out of a grove of trees when Hal caught sight of her. Not only was he struck by her beauty, but he recalled the words of Mormon Prophet David O. McKay: "If you meet a girl in whose presence you feel a desire…to do your best…such a young woman is worthy of your love." Kathleen and Hal were introduced the next Sunday, when their courtship began. They dated throughout the rest of the summer and then by mail and phone after Kathleen returned to California. Hal and Kathleen were married in July, 1962, in the Logan Temple. Over the years, this couple would be blessed with six children—four sons and two daughters.
Family was always first in Hal's life. Kathleen stated, "Hal has taught the gospel in our home with great clarity and conviction. And, to make it all the clearer for us to understand, he has lived it." No father was a better example to his wife and children.
Hal modeled his family life after his own childhood. Where his father promoted creative thinking and hard work, Hal did the same with his own children. Every family member was a contributing member and knew that they were important to the family puzzle; whether it was in the family dynamics or in creative thinking.
Hal encouraged intellectual discovery and spiritual growth in each of his children. He never pursued any sport unless he could do it with his children; so he promoted tennis, basketball, and swimming as the family activities. Saturday mornings were spent building bookcases or planting flowers and supplementing family home evenings.
Career
As stated earlier, Hal was accepted as an assistant professor at the Stanford Graduate School of Business in 1962, before he finished his doctoral degree in business administration. The nine years spent teaching at Stanford were rewarding in part because he was allowed the freedom to design the classes he taught. Hal returned to Boston for one year, where he served as the Sloan Visiting Faculty Fellow at the Massachusetts Institute of Technology in Cambridge. Hal was now a part of the business world, where he served as an officer and director for Finnigan Instrument Corporation and became the founder and director of System Industries Incorporated, a computer manufacturing company.
Life seemed to be going well for the Eyring family. However, that was to change. Hal remembers, "One night Kathy nudged me and asked, 'Are you sure you are doing the right things with your life?' I was surprised. Now remember my situation. I have tenure at Stanford. I am the bishop of the Stanford ward. We are living next to her parents. I love what I'm doing. It's like the Garden of Eden… And then she asks me that question. 'Couldn't you do studies for Neal Maxwell?' You have to understand something. Neal A. Maxwell was the commissioner of education [for the Mormon Church] at that time. Kathy didn't even know him. I didn't know him."
Kathleen later recalled that she knew there was something more important that Hal should be doing. She knew that he loved teaching at Stanford, but felt there was something he could teach that could truly change lives.
Hal was determined to pray about it. At first he felt he had received no answer—then the phone rang and Commissioner Maxwell was on the line asking if Hal could come to Salt Lake City. Hal did go to Salt Lake, and Commissioner Maxwell asked him, "Hal, I'd like you to be the president of Ricks College." Hal didn't even know where Ricks College was or if it was a two- or four-year college. He did know the importance of the call and did not treat it lightly. Upon bended knees, he prayed until the answer came. Quite simply, the Lord answered his prayers, "It's my school." Knowing that this was the answer, Hal returned to California and began making plans to leave Stanford and move to the small town of Rexburg, Idaho. On December 10, 1971, Henry B. Eyring was inaugurated as president of Ricks College.
The opportunity to serve as president of Ricks College proved to be a wonderful opportunity for President Eyring and his family. It gave them the opportunity to grow closer to each other. President Eyring was able to teach religion classes with one of the other faculty members, and his dedication to the youth of Ricks College will be remembered for generations to come. President Eyring believed: "The formal education we receive makes up only a small part of what we need to know. Life is more than a career; life is a mission. Life has a purpose, and its purpose requires learning across a wide spectrum. We should be learners throughout our lives."
Church Service
While at Stanford, Hal served for four years as the bishop of the Stanford First Ward, a student ward in the Palo Alto Stake, and taught early-morning seminary.
Serving as president of Ricks College from 1971–1977 led President Eyring into close association with the General Authorities and other leaders of the "Mormon Church." Wherever he went and whomever he met, his influence improved lives.
His Church service included time as a regional representative and a member of the Sunday School General Board. He spent eight years with the Church Educational System—three as deputy commissioner and five as commissioner of education. In 1985, President Eyring was called as First Counselor in the Presiding Bishopric, and in 1992, was called to serve in the First Quorum of Seventy. As a Seventy, he again served as commissioner of education.
The position as Commissioner of Education provided him the opportunity to travel and meet the seminary teachers and youth of the "Mormon Church." Elder Eyring said, "It was a wonderful reminder that the strength of the Church lies in the simple faith and dedication of its members."
In 1995, President Eyring was sustained by the membership of The Church of Jesus Christ of Latter-day Saints to be a member of the Quorum of the Twelve Apostles. As an apostle, he had the opportunity to serve as a special witness of the Lord Jesus Christ. "When you know something to be true, you should act upon that truth. Jesus Christ lives; he has 'tied himself to us.' Only we at great effort can break the tie. I pray with my whole heart that we will understand what it means to be bound to a God who loves us, who will let us climb freely—but is ready, should we slip, to break the fall."
Upon the death of Prophet and President Gordon B. Hinckley in 2008, Thomas S. Monson was made prophet of the Church. He selected Henry Eyring as his first counselor in the First Presidency.
For more information about the Mormon Church please see the following website:
Mormon Church
1 "Elder Henry B. Eyring": Molded by "Defining Influences", Ensign, Sep 1995, p.10