A blessing given to Ruth Hardy Funk as a teenager changed the direction of her life. The seventh General President of the Young Women (ages 12-18) of The Church of Jesus Christ of Latter-day Saints (Mormons, LDS) explained during an interview in 2010:
During my teen age years I had a few lessons with Leopold Godowsky, a famous pianist, who had a friendship with my teacher and visited Salt Lake City on a few occasions. He encouraged me to pursue a concert career and to study at a conservatory in the east. We thought long and hard about this possibility. My father said he would give me a blessing so I would know what I should do. With my parents we fasted before the blessing. Mother came in the room, and my father blessed me: 'Your Father in Heaven wants you to continue with your work on the piano, but as for a concert career, He has other things in mind for you." The way my life has unfolded, everything was based on that blessing.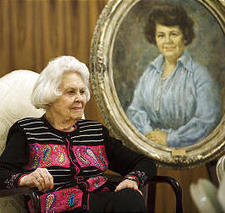 Ruth Hardy was born in Chicago, IL on February 11, 1917 to Thomas Frederick and Polly Reynolds Hardy and raised in Salt Lake City where she began piano lessons when she was five years old. By the time she was in high school she was well known for her musical ability and often accompanied performers at East High School ('34). In addition to performing for Godowsky, she also played for Helen Keller.
She was a student body officer in high school and college as well as president of her sorority, Pi Kappa Phi at the University of Utah ('38). She graduated with a degree in music and married Marcus C. Funk in the Salt Lake Temple. They moved to Chicago where he attended dental school at Northwestern University. The couple had four children, 19 grandchildren and 39 great-grandchildren.
Sister Funk was called to the MIA general board (the original youth program) when she was only 29 years old. In 1962 she was called by Elder Harold B. Lee to be a member of his newly-formed Correlation Committee. For ten years she evaluated and wrote church curriculum, including materials for the Young Women's program.
She began teaching at East High School in Salt Lake City in 1969 and continued until 1972, when President Lee, who had been called as the new Mormon prophet, appointed her to succeed Florence Jacobson as the General President of the Young Women. She served with her counselors Hortense Hogan Child Smith and Ardeth Greene Kapp until 1978 and was also on the executive committee of the National Council of Women during that time. While she was president, Personal Progress and the Young Women Recognition Award were implemented throughout the LDS Church.
Sister Funk was asked to speak in the Mormon general Women's Conference just after she had been released as president. She testified:
Jesus Christ is our Savior, our brother, our friend. He is as near as we allow him to be. Our only ultimate joy and happiness is predicated upon our relationship with him. Our only peace, through disappointments, sorrow, and challenges, will come as we draw nearer unto him. With such love for our Redeemer, every difficult experience may be met with courage, acceptance, and even gratitude. His love for us is a gift beyond price. What does he ask in return? "Love one another; as I have loved you." (John 13:34.)
Sister Funk was a member of the Utah State Board of Education from 1985 to 1992, where she served as chairman for a year. She also served as the chairman of the Governor's Commission on the Status of Women in Utah and as a board member for Bonneville International Corporation. In addition, she was on the boards of Bonneville International and Promised Valley Playhouse.
In 2009, President Thomas S. Monson honored Sister Funk at a special Church luncheon. Mary N. Cook, first counselor in the Young Women general presidency, said this about Funk: "Always an optimist and with an incredible zest for living, she has shared that zeal with countless children and youth. She is known for her love of music and youth and those two loves were often combined during her service."
Sister Funk died February 5, 2011, just a week before her 94th birthday. In a final tribute,  her obituary read:
She leaves us all with remarkable memories of those moments when as a mother, wife or grandma she shared many "one-on-one" adventures accompanying her on her travels to cities all around the world – from New York to Auckland. No obituary could ever embody the remarkable spirit and contributions of this uniquely loving, passionate and generous woman. But the lives of all those who were blessed to be a part of Ruth's life were undoubtedly made "more marvelous" because of it.
Article written by Jan
Additional Resources:
Request a free copy of The Book of Mormon (Another Testament of Jesus Christ)
By Doris
The Church of Jesus Christ of Latter-day Saints (often misnamed the "Mormon Church") purchased some land in May 2012 from the Community of Christ, a splinter group from the LDS Church formerly known as the Reorganized Church of Jesus Christ of Latter-day Saints. The 6,000 acres purchased from the Community of Christ is of historical significance to both churches.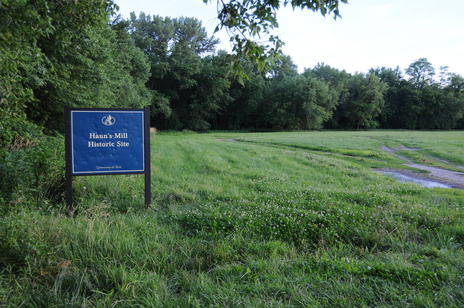 The land purchased is located in Missouri and Ohio and includes both operating farmland and several other non-farmland properties, which include Haun's Mill and the Far West Burying Ground (both in Missouri) and the Joseph Smith Sr. home in Kirtland, Ohio.
At the time of the purchase, The Church of Jesus Christ of Latter-day Saints had no plans to develop the land. They planned to continue farm operations on the farm land and maintain historic sites.
Haun's Mill is of historic significance as the place where 18 Latter-day Saints ("Mormons") were massacred on October 30, 1838, when the sheriff of Caldwell County, William Jennings, led an armed militia of more than 200 men to the settlement and opened fire without warning on its citizens. Far West is also located in Caldwell County and is the settlement the Saints founded in 1836 which served as church headquarters during 1838. An estimated 200 early Latter-day Saints are buried at the Far West Burial Grounds. The Joseph Smith Sr. home in Ohio is where Joseph Smith's parents lived from 1831–1838. This is where Joseph Smith Sr. lived when he was called to be the LDS Church's first Presiding Patriarch.
The Church of Jesus Christ of Latter-day Saints has a desire to preserve sites significant to its history and organization in order to help living members of the "Mormon Church" remember the sacrifices and miracles which occurred at that time. The history of the "Mormon Church" holds a noteworthy place in United States history as well, and it is important that many people learn what happened in order to make sure the same mistakes are not made again.
Additional Resources:
The Lord Jesus Christ in Mormonism
Learn more about Mormons
By Terrie
Lilburn W. Boggs was born in 1796 in Lexington, Kentucky. He held a variety of occupations, including bookkeeper, bank cashier, merchant, Indian agent and trader, lawyer, doctor, postmaster, and politician. It was his role as a politician that eventually placed him negatively in Mormon history (The Church of Jesus Christ of Latter-day Saints).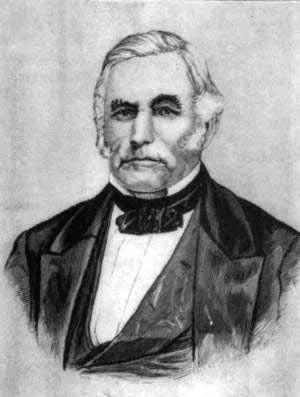 As Lieutenant Governor, Boggs handled a tense situation poorly, acting on inaccurate information and against the U.S. Constitution. He ordered the militia to pursue the Mormons. The Mormons received promises of safety from the militia in return for their guns and other weapons. They were also required to hand over Joseph Smith and other Church leaders. The Latter-day Saints were assured their enemies were being required to do the same. However, they had been lied to, and their weapons were actually given to their enemies. Now with no way to protect themselves, and their own weapons in the hands of their enemies, they were in extreme danger. The men who had received the guns returned with them the next day, beating the Latter-day Saint men and setting their houses on fire as the women and children fled for their lives.
Despite this, Generals Atchison and Doniphan managed to get things under control and wrote to Governor Boggs:
"Things are not so bad in that county [Daviess] as represented by rumor, and, in fact, from affidavits I have no doubt your Excellency has been deceived by the exaggerated statements of designing or half crazy men. I have found there is no cause of alarm on account of the Mormons; they are not to be feared; they are very much alarmed." General Doniphan even ordered a militia formed to protect the Mormons from the lawless mobs. General Parks told the Mormons, "I have visited your place frequently, [and] find you to be an industrious and thriving people, willing to abide the laws of the land; and I deeply regret that you could not live in peace and enjoy the privileges of freedom."
Boggs became the governor after the previous governor resigned. He was now in an even better position to pursue his course of religious persecution. At that time, the fourteenth amendment had not yet been passed and the federal government, even if it had been inclined to do so, could not force states to obey the Constitution, so Boggs had free reign. He had been consistently urged by a non-Mormon general to visit the Mormon communities for himself, so he could see they were good people merely terrified for their lives, but Boggs refused. He had, prior to becoming the governor, assisted in expelling the Mormons from Jackson County and some historians believe he helped to spread rumors that led to increased persecution, although there is no firm evidence of that.
Rumors circulated that the Mormons had taken possessions and homes belonging to the residents of Daviess County. The governor was given evidence by military leaders that this was false, but ignored that evidence. He used the rumors to insist that the Mormons pay for the losses that had never occurred. When he learned the Mormons refused and were prepared to stand up for their Constitutional rights, he issued the now infamous extermination order. This order stated that Mormons were to be driven from the state, and if they resisted expulsion, they were to be "exterminated." This unprecedented event in American history led to intense suffering among the Mormons. General Atchison was replaced by another general, and thus was unable to assist. General Doniphan soon thereafter refused to carry out an order to kill Joseph Smith by firing squad, calling it cold-blooded murder.
In 1976, the extermination order was discovered to still be in effect. The current governor quickly cancelled it with apologies to the church. "Expressing on behalf of all Missourians our deep regret for the injustice and undue suffering which was caused by this 1838 order, I hereby rescind Executive Order No. 44 dated October 27, 1838, issued by Governor Lilburn W. Boggs."
The order left those who opposed the church free to do anything at all without penalty. People were killed, including children, by mob violence. Hundreds of Saints were driven from their homes. Eventually, Joseph Smith and his brother Hyrum were also murdered, though not in Missouri.
Four years later, Governor Boggs was shot. Although the Mormons were now gone, he personally believed they had tried to kill him. He eventually decided to travel west to try to stir up trouble in a desire for revenge. His efforts failed. He lived in several states and also in Mexico after his political career ended. He died in California in 1861.
Sources:
The Joseph Smith Papers, Lilburn W. Boggs
Every Person in the Doctrine and Covenants, Lynn F. Price, published by Cedar Fort, 2007
Church History in the Fullness of Times
Additional Resources:
Joseph Smith: Prophet of the Lord
By Terrie
Ezra T. Benson is the grandfather of Ezra Taft Benson, a past prophet of The Church of Jesus Christ of Latter-day Saints (which church is frequently misnamed the Mormon Church) who was also Secretary of Agriculture in the 1950s. Members of The Church of Jesus Christ of Latter-day Saints are often referred to as Mormons.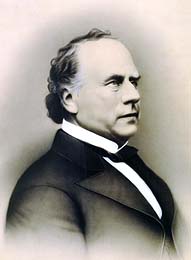 Ezra T. Benson was born in 1811 in Massachusetts. When his grandfather died, his grandmother asked him to take over the farm, which he did until he married. In 1832, he left the farm and bought out his brother-in-law's hotel. He was successful at this, as he had been as a farmer. He and his brother-in-law also invested in a cotton mill. Through circumstances beyond his control, the mill was not as successful as his other ventures had been, and in time, having lost money on the mill, he bought another hotel and also became the postmaster.
Ezra was restless and wanted to move west. After a number of moves, he found himself in Illinois, where he and another man laid out a new town they named Pike. He still felt restless and somehow knew these places were not meant to be his settling place. Next, he felt impressed to move to Quincy, Illinois, and there he met some Mormons. He was interested in their history of persecution. He listened to some of their sermons and talked to Mormons he met. He boarded with a Mormon family. In every case, he found them to be good people.
In 1840, he attended a debate held between the Mormons and an anti-Mormon speaker. Joseph Smith attended the debate and the Mormons came out victorious. Now convinced they were Christians who believed in the Bible, Ezra and his wife began attending Latter-day Saint church meetings, still largely just curious. His wife gained a testimony first, and the possibility that he might follow her lead worried his friends, who began pressuring him to join another religion quickly. However, a visit to the town by Orson Hyde and John Page convinced him the "Mormon Church" was true and he and his wife were soon baptized.
Benson moved to Nauvoo in 1841, where the Mormons were gathered, and began a lifetime of church leadership and service. He served as a counselor in the stake presidency prior to his move. (A stake is similar to a Catholic diocese and a counselor assists the president of the stake in leading it.) After moving to Nauvoo, he served two missions for the Church, ending the second when he learned of Joseph Smith's murder. During another mission to Boston, where he led the Mormons there, Ezra was advised to bring as many converts as possible to Nauvoo, which he did. He then helped to build and guard the Nauvoo Temple.
When the Mormons began to leave Nauvoo, Ezra and his family left with the first group. At Mount Pisgah, he learned that John C. Page, who had been instrumental in his conversion, had been excommunicated and that he, Benson, was to replace him as an apostle. He then moved to Council Bluffs to receive that ordination, and followed up by serving one additional mission before heading toward Utah with the pioneers.
Ezra traveled to Utah with Brigham Young, but made several trips back and forth to check on other pioneers and to offer assistance as needed. He traveled east on missions, and on one, became so seriously ill those with him thought he would die. His life was saved by prayer from other members and by healing blessings from the Mormon priesthood.
In 1856, he was given the opportunity to travel to Europe, where he led the British mission for a time. He also served in the Sandwich Islands in 1864, where he and his traveling companions were saved from drowning after their boat capsized. After this time, his remaining missionary work was done in Utah. He died while caring for a horse in 1869.
Sources:
Ezra T. Benson, General Authority
Every Person in the Doctrine and Covenants, Lynn F. Price, published by Cedar Fort, 2007.
Additional Resources:
Joseph Smith: Prophet of the Restoration
By Terrie
John C. Bennett played a pivotal role in the history of the church, initially as a leader, but later as an instigator of persecution and suffering. He had held a variety of careers in his lifetime and added several more after becoming a Mormon.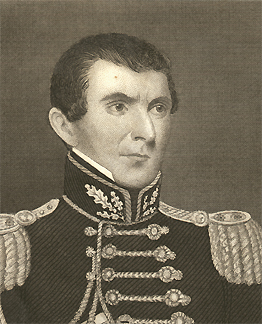 Bennett had been a doctor and a minister, had founded and headed a college, and had been a quartermaster in Illinois. He had been very successful in the state headquarters and seemed to have great influence there. He arrived in Nauvoo in 1840. He said he was single, but it was later learned that he had actually abandoned his wife and child. His arrival coincided with discussions about the type of government to form in Nauvoo, the town organized for the Mormons who had settled there.
Bennett had written to Joseph Smith claiming to consider the persecution the Mormons had received in Missouri to be an outrage and had offered to help the Mormons find better conditions in Illinois. When he arrived, he was soon baptized and, given his connections in the state capital, assigned to assist the church in gaining a charter government. The charter Bennett and others won for them was very generous and gave them permission to establish a court, a militia, and a university. This seemed to offer them protection from religious persecution. Bennett quickly settled into the community and became a recognized community and church leader. He was even chosen to be the first mayor of the city.
It was not long after he became a member of the church that Bennett tried to have Joseph Smith killed. He organized a mock or practice battle and tried to convince Joseph to take certain positions. However, Joseph Smith felt prompted that there was danger and chose a safer position with his lifeguard. Joseph later came to understand the plan was to have him killed during the confusion of the battle, when it would be impossible to know who carried it out.
In 1841, Joseph Smith learned about Bennett's wife and child and asked him about it. Bennett responded by taking poison, presumably trying to kill himself or to appear sorry enough to do so, although he did not die. At about the same time, it was discovered he was misusing the doctrine of plural marriage. He was involving women in immoral relationships, convincing them they were spiritually married to him, even though they were not legally married at all. He and his friends convinced these women Joseph Smith had approved their immoral relationship.
John C. Bennett was excommunicated for this behavior and was relieved of his church positions and his role as the mayor. Angry over his loss of power, he left Nauvoo, saying the Mormons were beneath him, and set out to write a book in which he claimed to "expose" the Mormons in an effort at retaliation. The book was serialized and then published, but never gained popularity. He devoted a great deal of time trying to undermine the religion and Joseph Smith and in trying to get Joseph Smith arrested for murder and other spurious charges he invented.
Sources:
Church History in the Fulness of Times
Every Person in the Doctrine and Covenants, Lynn F. Price, published by Cedar Fort, 2007.
Additional Resources:
Joseph Smith: Prophet of the Lord
Get a free copy of The Book of Mormon
By Doris
Captain Jens Martin Christensen was a faithful convert to The Church of Jesus Christ of Latter-day Saints (which church is frequently misnamed the Mormon Church). Jens was born on April 29, 1843, in Hammerholt, Denmark, the seventh of eight children, to Christen Oveson and Kirsten Marie Andersen. When Jens grew up, he proudly wore his red military uniform jacket, black trousers, and large black fur hat as a member of the Danish queen's guards. Jens was known for keeping his boots polished and looking smart.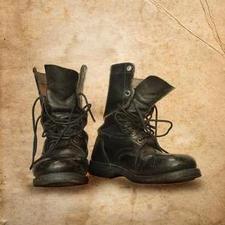 When Jens heard the gospel preached in Denmark in 1866, he gained a personal testimony of its truthfulness and was baptized on February 4 of that year by Elder S. Petersen. Not long thereafter, Jens boarded a three-mast ship called the Kenilworth and sailed to New York from Germany. He brought his fiancée, Maren Johanne Rasmussen with him, having snuck her out of her home against the wishes of her parents. Her mother had locked her in her bedroom, but Jens tied bed sheets together to help her escape. They then took a train to Hamburg, Germany, where they sailed from.
After arriving in New York, Jens and Maren travelled up through the Great Lakes and came down the Missouri River by rail, trying to avoid the inflated prices of the direct rail tickets. They travelled further to North Platte, Nebraska, where other Saints arrived to walk the rest of the way across the plains to Utah. The tradition of Jens' descendants is that Jens kept his boots shiny all the way to Utah.
Maren became very sick with cholera. Jens was a volunteer to help the many sick pioneers, and he would carry Maren around with him, sometimes holding an umbrella over her to protect her from the sun. Maren survived the trek to the Salt Lake Valley, and she eventually recovered fully. They were married on October 22, 1866, and moved to Fairview, Utah, where they built their first home. They were sealed a few months later, on May 8, 1867 in the Endowment House in Salt Lake City (the Salt Lake Temple was not yet complete). Their faith was tried when church authorities asked them in 1878 to relocate to the Manasseh-Ephraim area of Colorado, 500 miles away. Then, after moving, Jens was called on a mission to Denmark. He sought reconciliation with his in-laws, but they refused to acknowledge they had a daughter.
After returning home from his mission in April 1887, Christensen's health began to fail. He and his family moved to Murray, Utah, where he stayed until he passed away on July 8, 1908, at the age of 65. Jens' descendants look to their ancestor for faith and determination to remain clean and pure, even in the face of adversity.
If you wish to read the full account of Jens Christensen, it is told in Erastus Snow Christensen, 1874–1943, A Family History, by Steve Mecham and Verda Christensen Murphy, accessible at The Church of Jesus Christ of Latter-day Saints Family History Library on Film No. 142703, Item 2.
http://youtu.be/AuR2eRxZgYc
Additional Resources:
Basic Mormon Beliefs and Real Mormons
By Terrie
Sidney Rigdon was an early leader of The Church of Jesus Christ of Latter-day Saints (often misnamed the "Mormon Church"). He was born in 1793 in Pennsylvania. When he was seventeen, his father died. His mother died when he was twenty-six, but the year prior to that, Sidney became a Baptist and left home to become a preacher. Six years later, in 1824, Sidney Rigdon, Alexander Campbell, and Walter Scott left the Baptist church over the issues of what happened to infants who died without baptism and began meeting together to discuss religion. They were known as Campbellites, although they called themselves Disciples. Sidney Rigdon continued his work as a preacher, but focused on faith, repentance, baptism, and the Holy Ghost, rather than promoting the doctrines of a specific religion.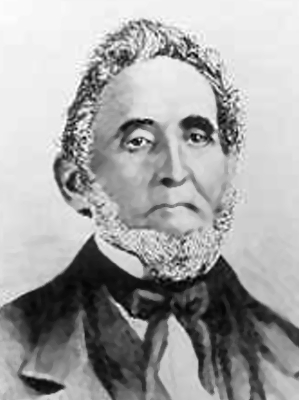 In 1830, The Church of Jesus Christ of Latter-day Saints was organized and its members were largely known as "Mormons." One Mormon leader, Parley P. Pratt, had known Rigdon previously, because Pratt had been a missionary for the Campbellites in the past. During a mission trip to the Native Americans, Pratt and his companions visited with Sidney Rigdon and received permission to give a sermon in Rigdon's church. The sermon had a strong impact on the preacher, and Rigdon and his wife began to pray to know whether or not the Mormons had the truth. They also began to study the new religion. Two weeks after the sermon, the Rigdons were baptized along with more than 100 members of Rigdon's congregation. The group was formed into a new Mormon congregation and Rigdon was quickly called to the ministry.
In December of that year, Sydney Rigdon was commanded by revelation to become a scribe for Joseph Smith, who had minimal education and used scribes while translating manuscripts. He worked with Joseph on a translation of the Bible that was never completed due to the assassination of Joseph Smith.
Sidney Rigdon was among the first group of men to be ordained as high priests, which made them lay priests and did not correlate to modern views of a professional minister. He served several missions for the church, being called to preach to the Quakers and along the route to several church conferences. He also undertook several journeys to counter false information being distributed by Ezra Booth, a former member of the church. Booth had been upset because the church, which was new and had little money, did not pay for his mission and because he did not experience a continual stream of miracles, which he felt was a required aspect of a true church. He was upset that Joseph Smith played with children (behavior he found not fitting for a prophet of God) and that his own missionary work did not result in a prophecy that he seems to have thought applied to him. Eventually, he began writing letters to newspapers that contained incorrect or slanted information. These letters led to the persecution and even the death of some Saints.
Joseph Smith and Sidney Rigdon saw a vision that contained important elements of Mormon belief. It taught them about the Plan of Salvation, the resurrection of the Dead, and the structure of Heaven. They also saw Jesus Christ and God.
In March of that same year, Sidney Rigdon and Joseph Smith were both dragged from their homes by mobs, leaving Rigdon delirious for a number of days and resulting in the death of one of Joseph Smith's children who was exposed to the cold when Joseph was taken.
Sidney Rigdon became the First Counselor to the prophet. The Church of Jesus Christ of Latter-day Saints is organized with a prophet at the head, who is also the president, serving under Jesus Christ as the Lord's representative on earth, just as ancient prophets did. The prophet is assisted by two counselors and the three men together are called the First Presidency. They lead the church, assisted by the apostles. When the prophet dies, the First Presidency dissolves, the most senior member of the apostles is sustained as the new president, and he selects his own counselors.
However, Rigdon apparently had problems maintaining his role as a counselor. He had, several times in the past, been chastised for behavior and attention to his role. After a mission trip with the prophet, Joseph Smith said that Sidney tended towards selfishness, which diminished his effectiveness as a leader.
In 1834, Rigdon also became a trustee and conductor of the school the church ran during the winter. In 1838, he and Joseph Smith were forced to flee Kirtland, Ohio, where the Mormons were living, and moved to Missouri.
During this time, Joseph seems to have been fairly quiet, with Rigdon giving most of the sermons and others taking on more leadership—leadership that was more militant than Joseph's own style.
In Missouri, Joseph Smith received a revelation to begin the building of a temple, but to avoid any further debt for the project. A cornerstone was laid for the temple and Sidney Rigdon was the speaker. Unfortunately, he gave a speech that was so filled with anger against the anti-Mormons that people who were not Mormon became upset.
Tempers rose to the point that mobs threatened the Saints, and negotiations between a government colonel and the mob led to Joseph Smith, Sidney Rigdon, and other leaders being handed over to the mob to avoid violence against the Saints. Sidney Rigdon spent November through the following February in jail to satisfy a mob. He was angry with the government when he was released and wanted justice for his illegal imprisonment. In Illinois, he devised a plan to impeach Missouri for violation of freedom of religion and obtained the support of two governors—from Illinois and Iowa. However, the plan withered. Joseph Smith, with others, drafted an appeal to the federal government to recognize their abuse and appointed Rigdon to deliver it. However, Rigdon was losing interest in the project and did not go. Eventually, he was asked again to go, and two other men accompanied him. He became ill on the journey and did not complete it.
By 1834, Sidney Rigdon's enthusiasm for the church and its trials was waning. In the next General Conference, Joseph Smith expressed a preference for Rigdon to be released, but Joseph's brother Hyrum, ever the optimistic peacemaker, spoke up for Rigdon and Joseph agreed to keep him on as First Counselor.
As persecution against the Saints increased and the federal government refused to step in and protect their constitutional right to free practice of religion, Joseph Smith began to contemplate a run for president. He understood those who voted in his favor might be throwing away votes, but did not want to vote for someone who would use that vote to further the persecution against the Saints. Although it was a gesture, he received a nomination for president, with Sidney Rigdon as vice-president. Whether or not he thought he could win, he saw it as an opportunity to present the issue of freedom of religion to the public. Their platform did not fit into either party, marking him as an independent. He also ran on an anti-slavery platform, which increased the persecution by pro-slavery advocates, but he had long supported the freedom and education of slaves, stating that doing so would make them the same as white people.
Soon after Rigdon was nominated vice-president, he went to Pittsburgh, Pennsylvania, and was there when Joseph Smith was murdered. At that time, because there was no explicit succession plan in place, many people tried to take over the role of prophet and president, including Rigdon. As the First Counselor, he announced in a meeting held on the eighth he was the Guardian of the Church now that Joseph was gone. However, that afternoon another meeting was held. As Brigham Young stood and began to speak, people saw the face and heard the voice of Joseph Smith transposed on Young. This transfiguration confirmed to the membership that God had chosen Brigham Young, who was the president of the apostles. Today, the most senior member of the apostles becomes the new president of the church upon the death of the previous president.
Many refused to accept the decision the people made to follow what they believed was God's will, however. Rigdon was angry and refused to sustain the apostles, which led to his excommunication. He then claimed the Spirit had been missing from the church for a long time. He returned to Pittsburgh and organized his own short-lived church. He died in 1876.
This article was adapted from: Price, Lynn F. 1997. Every person in the Doctrine and Covenants. Bountiful, Utah: Horizon.
With additional information from: Bushman, Richard L., and Jed Woodworth. 2005. Joseph Smith: Rough Stone Rolling. New York: Alfred A. Knopf.
Addition Resources:
The Book of Mormon (Another Testament of Jesus Christ)
By Doris
With the so-called "Mormon Moment" having taken center stage for such a length of time in the media, it's hard to imagine anyone left in the United States who has not heard of a Mormon. Yet, many people are still mixed up about what exactly a Mormon is. What is a Mormon?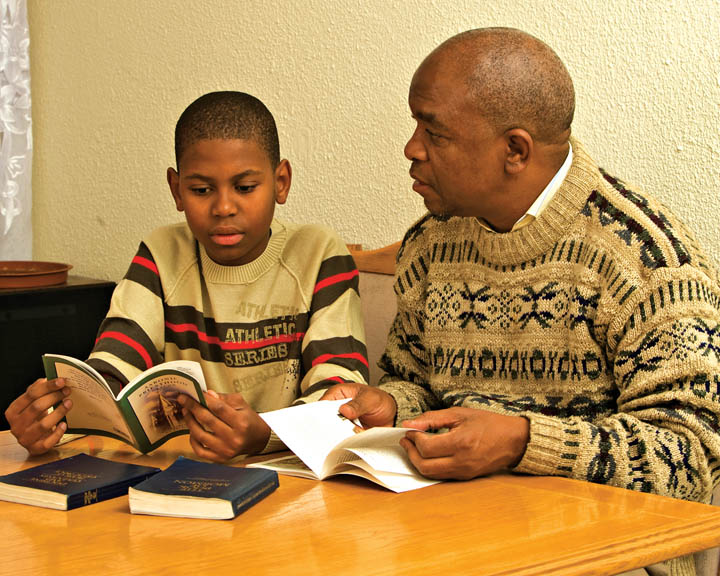 First off, "Mormons" do not refer to themselves as "Mormon." They are Latter-day Saints. They are members of The Church of Jesus Christ of Latter-day Saints. However, the media constantly confuses this name and misnames the church the "Mormon Church." This causes many people who are not familiar with the faith to think of Latter-day Saints as "Mormons." The confusion extends so far that some people actually think Mormons and Latter-day Saints are followers of two different religions.
The misnomer "Mormon" comes from an ancient prophet who lived in the Americas. He and many other ancient prophets kept faithful records of their history (which began in Jerusalem), their flight to the Promised Land, and their dealings with Jesus Christ. This record was eventually buried in order to prevent its destruction by these people's enemies. Mormon was the name of the prophet who abridged the record which spanned about 1,000 years. He gave this record to his son, Moroni, who was the last surviving, righteous man of their people. Moroni added to the record and eventually buried it. Moroni returned 1,200 years later, as an angel, to show Joseph Smith, a man who was called to restore the fulness of the gospel of Jesus Christ to the earth, where this record was buried. Joseph then translated this record by the power of God and it was published as the Book of Mormon. Because Latter-day Saints believe the Book of Mormon to be inspired scripture and a companion book of scripture to the Bible, many people began calling them Mormons. The name has stuck, but unfortunately brings many misconceptions with it.
One of the most troubling misconceptions about Latter-day Saints ("Mormons") today is that they practice polygamy. While Mormon polygamy was practiced in the early days of The Church of Jesus Christ of Latter-day Saints, it has not been practiced for more than 100 years. There are many splinter groups who call themselves "Mormons" who do practice polygamy. Since the media continues to refer to Latter-day Saints as "Mormons," it has become very difficult to distinguish which "Mormons" believe and practice what.
Now, Mormon doctrine does not say that polygamy was wrong when it was practiced. It was a commandment from God that most people were not keen on living. In fact, only a very small percentage of church membership ever did practice polygamy. Among those who did, each polygamous marriage had to be approved by church leaders. No one was ever forced into a polygamous marriage, and all members of the marriage had to agree when a new wife came in. Women who found themselves unhappy in a polygamous marriage were given the opportunity to divorce with no kind of punishment or penalty.
Many Mormon women actually found the circumstances liberating. Having more women to handle the demanding chores which life in an early settlement brought with it freed women to have more personal time. Some of them became involved in politics, some went back to school, some became doctors, some were just able to enjoy some more free time. Some found more protection under the arrangement as widows; they were given more rights and were taken care of. There is no recorded reason given for the early practice of polygamy. It was a commandment, and people obeyed, though sometimes reluctantly, and despite heavy persecution.
By 1890, many Saints had been stripped of their rights as citizens. Many had to flee with their families to escape physical harm. When God saw the condition and that His people were still willing to be obedient, He withdrew the commandment to live the law of polygamy. He did this in order to protect His people. In 1890, The Church of Jesus Christ of Latter-day Saints made it an excommunicable offense to enter into a new polygamous marriage. It has continued in that standing today. Any Latter-day Saint ("Mormon") who enters into a polygamous marriage does so in direct violation of God's law and will be excommunicated.
Those groups who call themselves "Mormon" and still practice polygamy today are not affiliated with The Church of Jesus Christ of Latter-day Saints.
So far, this article has touched on what Latter-day Saints ("Mormons") aren't. It is far more uplifting to discuss what Mormons are. Mormons believe in Jesus Christ. They do not worship anyone named Mormon, nor do they worship Joseph Smith. Mormons believe that Jesus Christ is the Son of God and the Redeemer of the world. God the Father is a tangible being who created each person as a spirit before that person came to this earth. We are His beloved children, and He earnestly desires our happiness.
Mormon doctrine differs from traditional Christian doctrine in that it does not hold to the Christian creeds. These creeds were written hundreds of years after the death, resurrection, and ascension of Jesus Christ. After the apostles were martyred, the wickedness of powerful, scheming men in the Early Church changed the doctrine to fit in with the more popular philosophies of the time. They denied that God was a tangible being. They began to deny that Jesus Christ was the literal Son of God, instead claiming He was some other, incomprehensible manifestation of the same being.
Latter-day Saints ("Mormons") believe that Jesus Christ lives. He suffered and atoned for the sins of the world, He was crucified, and He rose on the third day from the tomb. He organized His church and then ascended into heaven. Mormons also believe that during this time, Christ spent time with His followers in the Americas. The Book of Mormon records His dealings with a people there, as well as His visitation after His resurrection. The Book of Mormon is another testament that Jesus is the Christ and that He is mindful of righteous followers everywhere.
Latter-day Saints do their best to live the gospel of Jesus Christ. They are taught to have charity (the pure love of Christ) and to build one another up. The commandments that God has given us are for our safety and happiness. It is only by following His commandments and applying the cleansing power of the atonement of Jesus Christ in our lives that we can return to live with God after this life.
For faithful Latter-day Saints, their religion is a way of life. It requires a great deal more than going to church once a week (or twice a year). When He was on the earth, Jesus Christ was very clear about the higher law that His followers are expected to live. They must set themselves apart from the cares and the temptations of the world and strive to be better people, more like Him.
Latter-day Saints also believe in eternal families. While civil marriages are unions for this life, until "death do you part," Mormons believe that marriages performed in temples last for eternity, if both spouses keep the promises they make in that covenant. Another blessing is that any children born to them will also be sealed to them for eternity. Family relationships can extend beyond the grave.
The bottom line is that Mormons are not cultish people hiding out in colonies hoping to take over the world. They are normal people living trying to live their lives according to the gospel of Jesus Christ. They live in cities, towns, and villages across the world and band together in a community trying to help each other manage with the normal trials of life. They worship Jesus Christ as their Savior and are respectful of other people's beliefs.
Additional Resourves:
Basic Mormon Beliefs and Real Mormons
The Lord Jesus Christ in Mormonism
By Doris
Jeremiah Morgan was raised by a loving, single mother, in the Reorganized Church of Jesus Christ of Latter-day Saints (RLDS). This group broke off from The Church of Jesus Christ of Latter-day Saints (often misnamed the "Mormon Church") in 1860, after many of the Saints had trekked west to the Salt Lake Valley. It is now called the Community of Christ.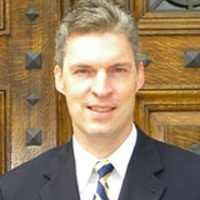 Jeremiah's mother was very devout and taught him that Joseph Smith was a prophet and that the Book of Mormon was inspired scripture. She read Jeremiah the Book of Mormon every morning and, when he was in high school, took him (albeit reluctantly on his part) on a Church history tour, where they entered the Sacred Grove (the location of Joseph Smith's First Vision). Here, he had a spiritual experience which testified to him of the reality that Joseph Smith was a true prophet.
Jeremiah Morgan's mother is the descendant of a convert baptized by Oliver Cowdery in 1831 in Lexington, Missouri, Francis Case. Case and his wife, Mary Ann, moved several times with the Saints when they were driven from state to state. However, for reasons which remain unclear, the Cases did not travel west with the rest of the Saints, and they later became part of the RLDS Church.
After Jeremiah's experience in the Sacred Grove, he began to be aware of changes within the RLDS community. Doctrines were being changed, and he felt that church leaders were beginning to deny the Book of Mormon as revealed scripture as well as retreating from the truths restored through Joseph Smith's First Vision, including that God the Father and Jesus Christ were two separate, distinct beings with bodies of flesh and bone.
These changes disturbed Jeremiah because he felt he had already learned for himself the truth of those things. He began to attend both RLDS meetings and LDS meetings each Sunday. "In the morning I would go to my RLDS church and then in the afternoon go to the LDS church and sit in the overflow. I knew right away there was a big difference. It didn't take me long to figure that out," Jeremiah said.
Although he had dated an LDS girl a few times in high school, he didn't even tell her (or anyone else) of his interest in the LDS Church. "I didn't want anybody to make up my mind for me or try to influence me," he said.
After thoroughly investigating both churches, Jeremiah made the decision to be baptized into the LDS Church. "I told my mother first that I was going to join the LDS Church, and she didn't say a word to me. She went right to the phone to let all the relatives know so they could begin working on me," said Jeremiah. Friends and family tried to discourage Jeremiah, giving him a lot of anti-Mormon literature, and his mother refused to let him be baptized until he was 18. However, "I am the kind of person that when I know, I don't turn back," Jeremiah said, and he had his witness.
Jeremiah decided to put in his papers to go on a mission for the LDS ("Mormon") Church, and his mother was also upset about that, but her wrote her faithfully each week, and as he shared stories and experiences with her (which she, in turn shared with friends), she came to terms with his conversion. Some of her friends even said, "We wouldn't mind if our sons joined the LDS Church, if they did the same thing."
Though Jeremiah's mother did not join the LDS Church, he noticed that the changes in the RLDS Church continued slowly. He compared the change to the frog that stays in the water while it is gradually heated until it is cooked alive. She changed her view of God to fit in with the Nicene Creed description, as the RLDS Church changed to that view. She also failed to see the slow abandonment of the Book of Mormon by the RLDS Church.
For Jeremiah, what he calls the RLDS apostasy is a key example of what happens without a living prophet. "They had the truth and many of their early leaders would have been priesthood holders. Look what happens in 160 to 170 years. Look what happens to a church without a living prophet. They diverge from the gospel by degrees. If you are along the path with them, you don't see it as you go. It is not evident to you."
"I love my restoration heritage," Jeremiah said, "and I love the restoration branches. There are some really great people there trying to do some great things. But when you have been given the whole truth as I finally was, where do you go from there? You don't go anywhere from there. This is Jesus Christ's church, there's no doubt about it. I was grateful that I was in a position that something could open my mind and heart that there was something else than what I had been raised to."
Additional Resources:
Former RLDS, Now a Missouri Stake President, read Jeremiah Morgan's full story
By Doris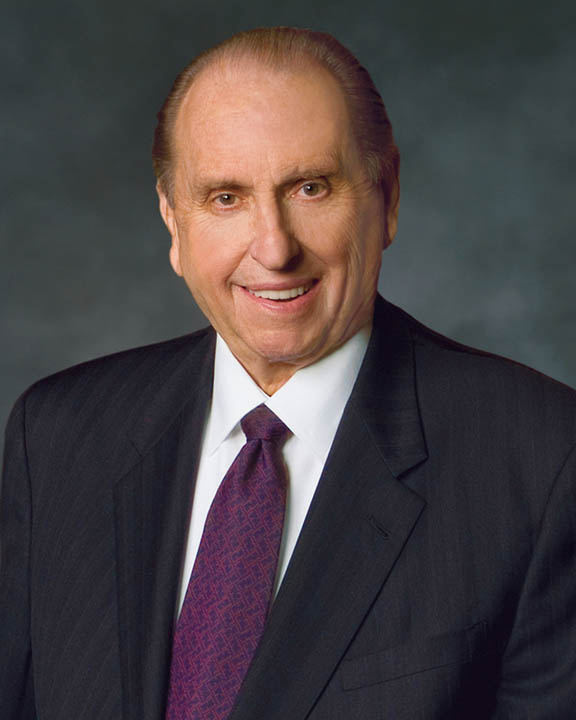 A prophet of God speaks today. Listen to individuals share their experiences and witnesses of exercising their faith in the living prophet.
"Because Heavenly Father loves His children, He has not left them to walk through this mortal life without direction and guidance," President Dieter F. Uchtdorf said. "That is why He pleads so earnestly with us through His prophets. Just as we want what is best for our loved ones, Heavenly Father wants what is best for us."
Prophets and apostles who speak today represent and carry out the Lord's will as they lead His children in this dispensation. President Uchtdorf said, "Our fate and the fate of our world hinge on our hearing and heeding the revealed word of God to His children" ("Why Do We Need Prophets?" Ensign, March 2012). We are blessed to have a living prophet and living apostles today. They reveal God's words to His children and bless our lives by being God's mouthpieces today.
Additional Resources:
The Lord Jesus Christ in Mormonism