Parley P. Pratt
Parley Parker Pratt was born on April 12, 1807, to Jared and Charity Pratt in Burlington, New York. He married Thankful Halsey on September 9, 1827, and they settled in Cleveland, Ohio. Pratt was a very religious man, and he soon joined a local congregation, where a man named Sidney Rigdon was preacher.

A few years later Pratt was travelling in New York and came across a copy of a religious book that intrigued him so much that he read nearly the entire book in one night. It was the Book of Mormon. Parley recounts his first experience with the Book of Mormon, saying, "I read all day; eating was a burden, I had no desire for food; sleep was a burden when the night came, for I preferred reading to sleep. As I read, the spirit of the Lord was upon me, and I knew and comprehended that the book was true, as plainly and manifestly as a man comprehends and knows that he exists. My joy was now full, as it were, and I rejoiced sufficiently to more than pay me for all the sorrows, sacrifices and toils of my life." He was convinced of the book's truthfulness and immediately set out to find the man responsible for its publication. Instead he found Hyrum Smith, brother to the man he was looking for, the Prophet Joseph Smith, of whom he gives a personal account  in his personal history.
On September 1, 1830, Pratt was baptized a member of the church that Joseph Smith had organized on April 6 of the same year. So strong was Pratt's testimony of the teachings of this new church that he was quickly ordained an Elder in it. When he left New York to visit family and return to Ohio, he was instrumental in the conversion of several people, including his former preacher, Sidney Rigdon, and 130 members of their congregation, as well as his younger brother, Orson. All three of these men (Parley P. Pratt, Sidney Rigdon, and Orson Pratt) later became prominent leaders in The Church of Jesus Christ of Latter-day Saints (also known as the Mormon Church). Parley P. Pratt was called as one of the original members of the Quorum of the Twelve Apostles on February 14, 1835. These twelve men were called to be special witnesses of Jesus Christ and to preach the gospel throughout the world. This quorum has been organized since 1835, and the calling of the men ordained to this office has not changed. Pratt took this calling very seriously and dedicated his life to it.
In addition to the conversions of his brother, Sidney Rigdon, and his congregation, Pratt was responsible for countless other baptisms. He served several missions for the Church: to the Eastern United States, the Southern United States, England, the Pacific Islands, and even to South America.  Pratt had an unwavering testimony, and his faith was so strong that his testimony moved many to investigate the Church and ultimately accept the restored gospel of Jesus Christ in their lives.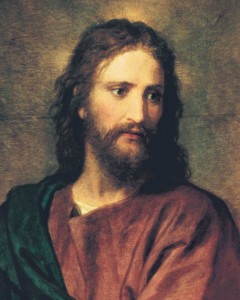 Pratt served the Church in more ways than just serving missions. He dedicated his life to helping build the Church. He dedicated time as a printer, writer, and editor for a church publication, the Latter-day Saints' Millenial Star. He even spent much time in jail when, throughout the tumultuous history of the Church all members were persecuted and leaders were often arrested on false charges and even kept for long periods of time before their release. There was even an instance in Independence, Missouri, when Parley escaped from his captors without anyone realizing he had gone. However, there were other of his brethren still in captivity, and when he realized they might be punished, or even killed, for his absence, he quickly returned.
After the Prophet Joseph Smith was martyred and the Saints moved West, Pratt moved his entire family to Utah. He was responsible for establishing camps along the Mormon Trail for other Saints who continued to migrate. Upon reaching the Salt Lake Valley, Pratt helped develop the Deseret Alphabet, with the help of George D. Watt in the 1850s. This alphabet was designed to help all of the immigrants who had joined the Church abroad and come to gather together learn English more easily.
Pratt continued to serve missions for the Church until the end of his life. While on his mission to the Eastern United States, he sensed his life was coming to a close. He wrote to his family, "I long to do my duty while here and then go to rest in the paradise of God. . . . I neither dread nor fear death, but I anticipate changing worlds with joy inexhaustible." He was tragically ambushed and murdered on May 13, 1857, by a man named Hector McLean and two of McLean's friends. McLean was upset with Pratt for marrying his former wife, Eleanor McLean. He had even gone so far as to press charges against Pratt, but Pratt was eventually released. It was shortly after that, that McLean killed Pratt.
Parley lived a life of faith and devotion to building up the kingdom of God in the latter days. He fulfilled his callings and served well. His legacy continues to inspire people today.
To watch a short video on Parley P. Pratt, follow the links below.